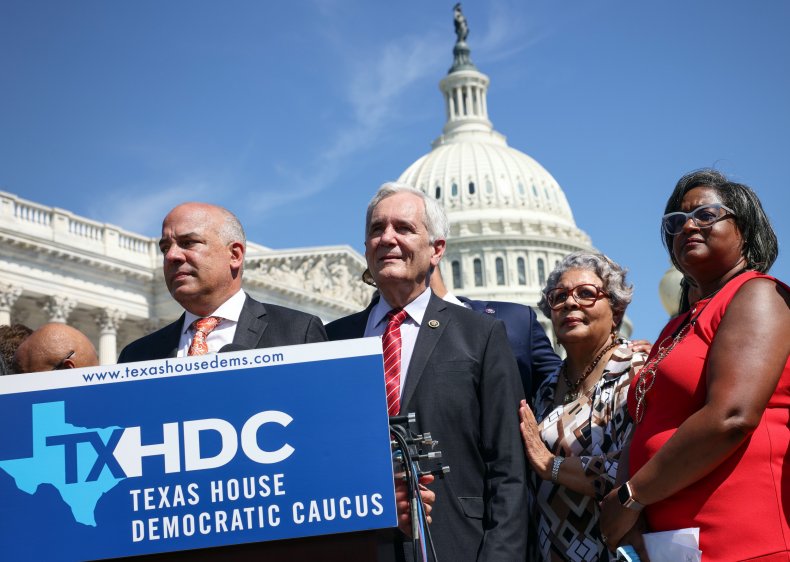 Texas Governor Greg Abbott wants them arrested. Fox News host Tucker Carlson labels them insurrectionists. Yet the 51 Democrats in the Texas House who fled their state this week to prevent the Legislature from passing new voting restrictions have at least one surprising, begrudging admirer: The Oregon Republican who helped lead three walkouts in the past three years to thwart climate change legislation.
"I'm a conservative so I support conservatives, but I look at walkouts as just a tool in the toolbox for when the majority party gets so out of touch with the reality of the population base," Oregon Senate Minority Leader Fred Girod tells Newsweek. "Anytime somebody has the means to stand up and say, 'This is wrong and I'm willing to put my money where my mouth is and my political career where my mouth is and risk it all,' I think that's fine."
The tactic deployed by Texas lawmakers, who flew on Monday to Washington D.C. where they vow to remain until a special session ends on August 6, is, indeed, unusual but not unprecedented for state legislators. In the past decade, Democrats in Wisconsin and Indiana as well as Girod's Oregon GOP squad have decamped outside their states in last-ditch attempts to stymie the majority from ramming through legislation they couldn't stomach. In all four states, a supermajority of the chamber must be present to form a quorum and allow a vote; most other states require a simple majority of lawmakers to be present so quorum-breaking by a minority is not a viable option.
Yet in every recent case of quorum-busting, including the current one, the lawmakers absconded knowing full well they probably would eventually lose the immediate legislative battle. Wisconsin lawmakers did go on to strip collective bargaining rights from public employees, the Indiana Legislature passed a right-to-work law that restricted union organizing in the next session, and Oregon Governor Kate Brown went on to impose some elements of a cap-and-trade system to discourage carbon emissions by making them more costly via executive order.
"You can stay out and kill a bunch of bills, but then you have to come back in a special session and those bills will come right back in the special session," says Girod, who spent much of the Oregon walkouts in Las Vegas. "You have to balance the budget. We are required constitutionally to do that, and you don't want to be out denying kids' education or denying the state police funding or denying people with disabilities a paycheck."
In Texas, too, Abbott promises to keep calling special sessions until the suite of restrictions and new requirements for early and absentee voting pass.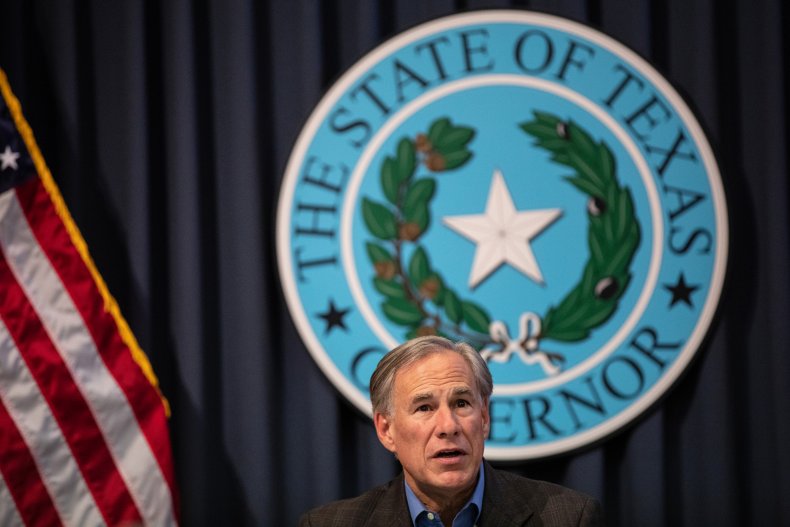 "The only play left for us is to come to D.C. and beg, plead, implore our Democratic peers, our Democratic president, our Democratic senators, and our Democratic House members to take immediate action to pass another voting rights act to ensure that the rights of Americans across this country at the ballot box are protected," Texas Representative James Talarico told SiriusXM host Dan Abrams on Wednesday.
And that's the power of the walkout, says Wisconsin Senator Lena Taylor, who in 2011 lived for three weeks in Illinois. During their walkouts, public employees and other progressives rallied daily in Madison, which Taylor says galvanized a movement that went on to topple Governor Scott Walker and bolster Democrats' numbers in the legislature.
"The walkout was not walking out to prevent the majority from doing what the majority could do, because the majority can do it," she says. "It was to prevent them from doing it at that moment, it was to buy enough time so that people could know what was going on."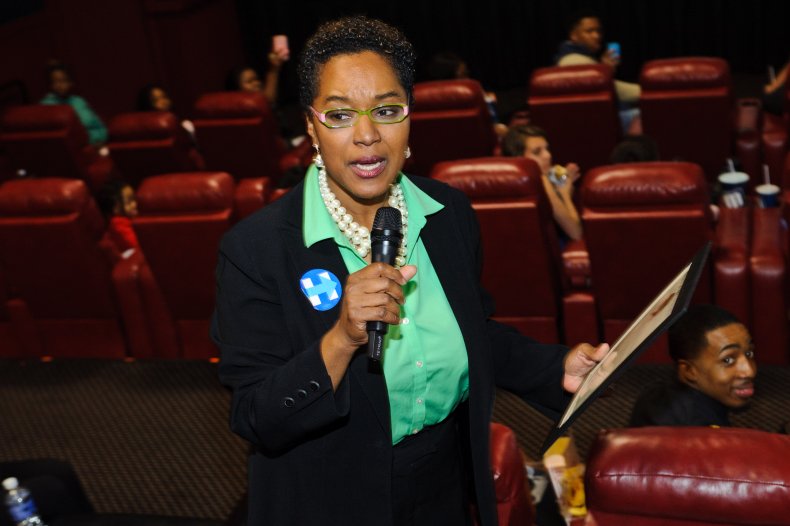 That, in fact, is why one Oregon Republican did not participate in all his party's walkouts. State Senator Tim Knopp only left the state for one of the three walkouts because he viewed the tactic as a means of raising awareness and getting the media and public to focus on a topic. Once that happened, he says, the walkout accomplished as much as it was likely to.
"Whether it's Democrats in Texas or Republicans in Oregon, if you want to control the agenda, you need to figure out how to win elections," Knopp says. "I would suggest that staging walkouts is not fully popular with the electorate, so I think people should be very careful about how those are going to be perceived when elections come around."
Indeed, while the Wisconsin walkouts seemed to help Democrats, the walkouts in Indiana and Oregon were politically costly to the parties that executed them. In the Hoosier State, voters in the 2012 election gave Republicans a supermajority that they have yet to relinquish; in Oregon, Girod blamed the loss in the 2020 election of GOP State Senator Denyc Boles on voter anger over the walkout.
In fact, Boles' loss is likely to prevent Oregon Republicans from attempting further walkouts because they're unpopular in swing districts. "Senators now realize that if you're on the cusp, it's not going to be looked at favorably by voters," Girod says.
Several Democrats who walked out in Wisconsin are now on social media cheering on their Texas counterparts, but they also understand better than most progressives what sort of chaos a walkout can inflict on their personal lives. "If you're going to use this over an issue like an individual's right to vote, you don't walk out to make a statement. You walk out to try and defeat it," says Wisconsin State Senator Jon Erpenbach, who lived in Chicago during the 2011 Badger State walkout. "And that means seeing this thing through until your last breath legislatively. The Texas Democrats might be gone for a long time. And that's great."
Yet these walkouts are trying for participants. "My colleagues are leaving behind their kids, some of them leaving behind dying family members, one of my colleagues canceled her wedding that was scheduled to break quorum," Talarico told Abrams.
Taylor recalls similar trials and tribulations during the Wisconsin walkout: "I had a child that was not a teenager, and it was very difficult to leave my child for three weeks as a single parent. I was the only single parent in that bunch. I had one colleague, she was pregnant. At some point, it became concerning because she had missed one of her doctor's appointments. We needed to make sure that she was alright."
Taylor, Erpenbach and Girod say that Texas legislators should also brace themselves for an even more hostile partisan environment when the walkout ends. Taylor says that upon her return, a Republican colleague whom she once joked with and sat next to in the chamber no longer "wanted our arms to touch each other."
Erpenbach agrees: "The strangest part was coming back to a state and a district that I absolutely love just totally ripped apart. You know, I lost some pretty good friends over this. Some families were really torn apart because of it. That was the saddest results of what we did. But at the time, we didn't have a choice."