Cop's Ear Partially Bitten Off By Texas Drunk Driving Suspect During Arrest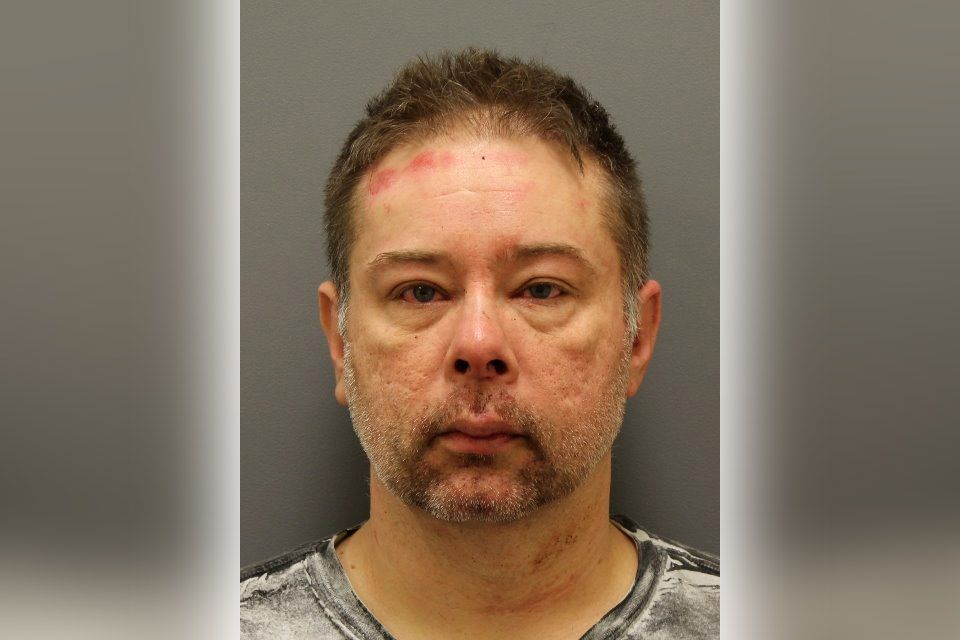 A Texas police officer had a portion of his ear bitten off in a struggle with an uncooperative suspect who was believed to be driving drunk, police said.
Christopher Michael Rogers, 45, was detained by officers from the Denton Police Department Friday shortly before 11:10 p.m. following an altercation during a traffic stop. In a scuffle, Rogers allegedly punched a law enforcement deputy before using his own mouth as a weapon.
The incident began, police said, when an officer pulled over a vehicle after it was seen weaving from lane to lane on Interstate 35E. The driver of the vehicle pulled over on the shoulder of the northbound lanes of traffic near North Texas Boulevard but then refused to exit the car.
Officers suspected that Rogers was driving while intoxicated.
As the deputies tried to remove him from the vehicle, Rogers punched one of them in the face, Denton Police said. A backup officer and sergeant then tried to handcuff the suspect but he resisted. During the struggle, all involved fell to the ground at the side of the highway.
Rogers "began to bite the sergeant's head and ear, ultimately biting a portion of the sergeant's ear off," cops said. A stun gun was deployed and Rogers was finally placed into handcuffs.
As Rogers was being taken to a hospital for treatment he "kicked a paramedic attempting to treat him in the chest," the police department's account of the events said.
Denton is a city within the Dallas-Fort Worth metro area. In a statement, officials said that following his release from hospital the suspect was booked into the City of Denton Jail.
He was facing multiple charges including driving while intoxicated, resisting arrest, assault on a police officer, assault on a paramedic and aggravated assault on a public servant. The injured sergeant was "in good spirits and is recovering at home," cops said.
The name of the police officer was not released. Rogers was no longer listed on the jail's inmate roster today. The police department published the suspect's mugshot on its own website. It was not immediately clear how much his jail bail was set at, Fort Worth Star-Telegram reported.