Texas Deputy Neil Adams Killed in Mall Shooting After Suspect Grabs His Gun
A Texas deputy constable who was working an extra job at a Houston shopping mall was shot dead on Wednesday.
Neil Adams, a deputy constable for San Jacinto County Precinct 1, was working a security job at the PlazAmericas mall when he got into an altercation with a suspect at around 4 p.m., Houston Police Chief Troy Finner said at a news conference on Wednesday night.
The suspect, a 35-year-old man whose name has not been released, was apparently able to get hold of Adams' gun during a struggle and shot him, Finner said.
Two Houston police officers responded and confronted the suspect in the mall's food court. "He had a sharp-edged weapon, came at the officers," Finner said. "Two officers fired upon him, striking him."
The man was transported to hospital, where he later died of his injuries, Finner added.
Meanwhile, witnesses described a chaotic scene as shoppers scrambled for cover as shots rang out in the shopping center, formerly known as the Sharpstown Mall.
"We were scared! Everybody was scared; we were trying to hide somewhere," one witness, identified only as Danny, told Fox 26. "The first thing we saw were people running and panicking. I heard a couple of shots in the building and the people were running outside crushing each other, and they told me somebody was dead in the store."
The two officers who opened fire have been placed on administrative duty, Finner said.
Houston police and the Harris County district attorney's office will be investigating the shooting of the suspect, Finner said.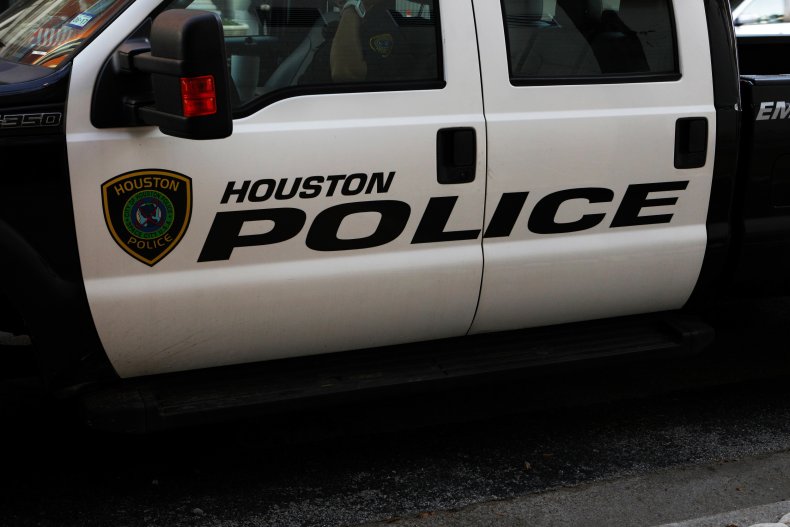 Roy Rogers, the Precinct 1 constable for San Jacinto County, described Adams—an almost 10-year veteran responsible for environmental enforcement—as a hero.
"We lost one of our heroes," Rogers said at the news conference. "He was a good man. He worked hard to take care of his family, to take care the of the constituents of our county."
The deputy's wife, Dee Dee Adams, described her husband as a sheepdog whose mission in life was to protect people.
"My husband always said that you can either be a sheep or a sheepdog, and I want everybody to pray for all the sheepdogs out there that are protecting everybody," she said.
"They get a bad rap and they just want to protect, that's what they want to do in their heart. And everybody's turned their back on them, and everybody should pray for all of them because they're here for you."