Texas Doctor Admits He Provided Abortion After Ban Took Effect Despite 'Legal Consequences'
A doctor in Texas admitted Saturday that he performed an abortion on a patient who was beyond the "new limit" set by the new restrictions that took effect this month.
Texas' new abortion law, which was upheld by the Supreme Court on September 1, bans abortions after around six weeks of pregnancy and doesn't provide exceptions for instances of incest or rape.
The doctor, Alan Braid, said the patient he saw on September 6 was in her first trimester of pregnancy, but beyond the state's abortion limit.
Braid, who provides abortion care in San Antonio, explained his decision in an op-ed published in the Washington Post on Saturday.
"I acted because I had a duty of care to this patient, as I do for all patients, and because she has a fundamental right to receive this care," Braid wrote.
"I fully understood that there could be legal consequences—but I wanted to make sure that Texas didn't get away with its bid to prevent this blatantly unconstitutional law from being tested," he added.
The new abortion law gives citizens the ability to sue doctors and others who assist women in getting abortions after six weeks of pregnancy. Anyone who sues successfully can receive up to $10,000.
In his op-ed, Braid wrote that he began his obstetrics and gynecology residency in 1972—before the Supreme Court's landmark abortion case, Roe v. Wade, in 1973.
At the time, he said "abortion was effectively illegal in Texas—unless a psychiatrist certified a woman was suicidal." He said that year, he saw three teenagers die from illegal abortions.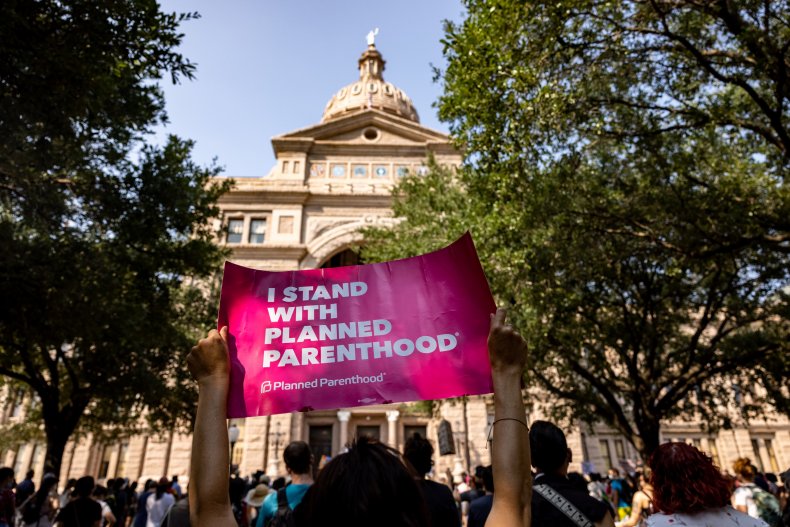 When the Roe v. Wade decision was issued, Braid said, "it enabled me to do the job I was trained to do."
But now, Braid wrote that for him,"it is 1972 all over again."
He said that since the law took effect September 1, "most of our patients have been too far along in their pregnancies to qualify for abortion care."
"I tell them that we can offer services only if we cannot see the presence of cardiac activity on an ultrasound, which usually occurs at about six weeks, before most people know they are pregnant," he said.
"The tension is unbearable as they lie there, waiting to hear their fate," he added.
He said that if doctors detect cardiac activity, they have to refer patients to doctors out of state.
"I understand that by providing an abortion beyond the new legal limit, I am taking a personal risk, but it's something I believe in strongly," Braid writes in the op-ed.
He noted his clinics are "among the plaintiffs" in a federal lawsuit challenging the new abortion restrictions.
"I have daughters, granddaughters and nieces. I believe abortion is an essential part of health care. I have spent the past 50 years treating and helping patients. I can't just sit back and watch us return to 1972," Braid said.