Texas Doctors' Group Asks GOP to Cancel Convention Despite Being a Sponsor
In a Tuesday letter, the Texas Medical Association (TMA) asked the Republican Party of Texas to reconsider holding their July in-person convention expected to be convened in Houston because of the possible threat of coronavirus spreading through the event. Along with companies like Verizon and Comcast, the TMA is a sponsor of the convention.
Since beginning its reopening strategy, Texas has seen a surge in positive coronavirus cases. In response, Republican Governor Greg Abbott took a step back, ordering bars within the state to close for a second time. Abbott also called for restaurants to cut their maximum operating capacity back to 50 percent. On Tuesday, Texas public health officials announced 6,975 news cases of the virus, a record single-day increase. Harris County, where the Texas Republican Convention is expected to be held, has reported a total 29,276 confirmed cases of coronavirus.
"This is just not the time to bring thousands of the party faithful from around the state to an indoor meeting in a county that, as I write, reports more than 18,000 active COVID-19 cases," wrote TMA President Dr. Diana L Fite.
Fite acknowledged the importance of Republicans to meet in person, but noted that many of the potential attendees "are now at an age where they are particularly susceptible to the worst that a case of COVID-19 can deliver."
Wearing face masks will be optional at the Texas Republican Convention. In a June statement, Texas Republican Party Chair Morgan Lloyd said orders by county judges requiring face masks to be worn inside businesses have no effect on "convention business and we do not intend to mandate mask wearing at the Convention."
Newsweek reached out to the Republican Party of Texas for comment. This story will be updated with any response.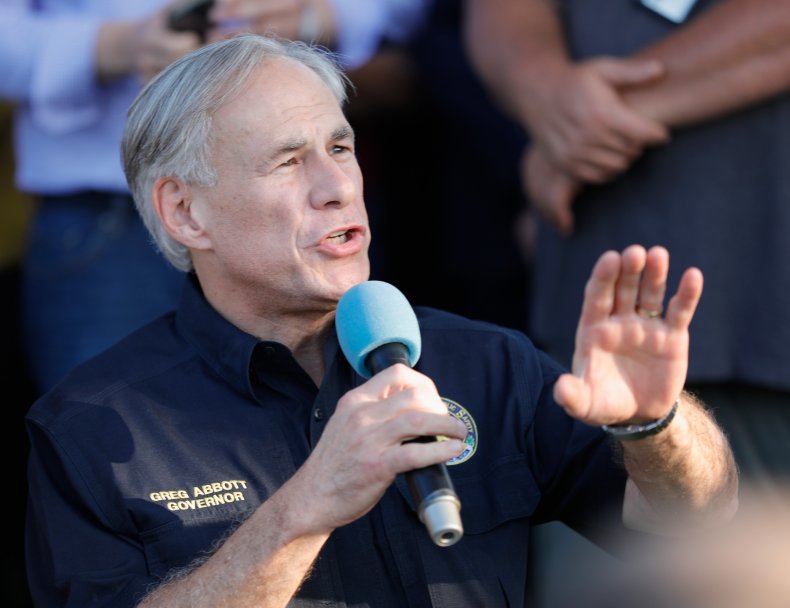 According to its website, the TMA paid $5,000 for advertising at both the Republican and Democratic state conventions, entering into agreements with both parties in February before the coronavirus became a public health issue.
Governor Abbott asked Texas residents to wear face masks in June but did not mandate it statewide. "Wearing a mask will help us to keep Texas open because not taking action to slow the spread will cause COVID to spread even worse, risking people's lives, and ultimately leading to the closure of business," Abbott said during a June press conference.
Positive cases continued to rise despite Abbott's requests, causing him to roll back reopening efforts in the state. Abbott said the surge in cases was "largely driven by certain types of activities, including Texans congregating in bars" in a statement released Friday.
Local leaders have also urged their residents to wear face masks to curb the spread of the coronavirus. In a Monday press conference, Houston Mayor Sylvester Turner said he had "lost patience" with the town's citizens.
"If you go into a place that is crowded and you can't engage in social distancing, you should turn around and walk out," Turner said. "This is real. People are dying, people are getting sick, people are in ICU beds. Quite frankly, I have lost my patience with you in that regard."