Texas Drive-In Theater Manager Shoots, Kills Masked Robbery Suspect After He Allegedly Attacked Her With a Bat
The manager of a drive-in movie theater in Hockley, Texas, shot and killed a man who allegedly attempted to rob the business, local news reported.
The Harris County Sheriff's Office said a second suspect remains on the run after he fled the scene at the Showboat Drive-In on FM 2920, about 40 miles northwest of Houston, around 2:30 a.m. local time Monday.
Harris County Sheriff Ed Gonzalez told reporters that the manager and another employee were cleaning and shutting down the theater for the night when they heard suspicious noises, according to CW39 Houston.
Gonzalez said the two women were alone upstairs and heard rummaging noises coming from downstairs. After going to investigate, they found one male suspect, who was apparently hiding in a closet.
"They ordered the male out, the male did comply, and it appeared that he was possibly armed with a knife," Gonzalez said. "At that point, they began giving him verbal commands, and the male exited the location and took off without incident."
But then second male suspect appeared, who may have been hiding in a closet or restroom, Gonzalez said. The second male was allegedly partially masked, wearing gloves and armed with a baseball bat.
Police said the manager claimed the second man attacked her with a bat, and she was forced to defend herself.
"She did retrieve a weapon that she had on her person and fired, striking the male," Gonzalez said. "The male has been confirmed deceased at the scene."
The deceased suspect has yet to be identified. Gonzalez said he appears to be aged in his early 20s.
Gonzalez described the incident as a "very terrifying situation."
"These folks are just trying to run a business out here. You know, it brings nostalgia for me. I remember coming to drive-in theater similar to this when I was growing up, but they're far and few between," Gonzalez said.
"It's pretty isolated out here," he continued. "They did what they needed to do to protect themselves."
The sheriff added that it is possible that there was a car waiting outside the theater who picked up the first suspect after he fled.
Police are still searching for the male suspect who escaped the scene.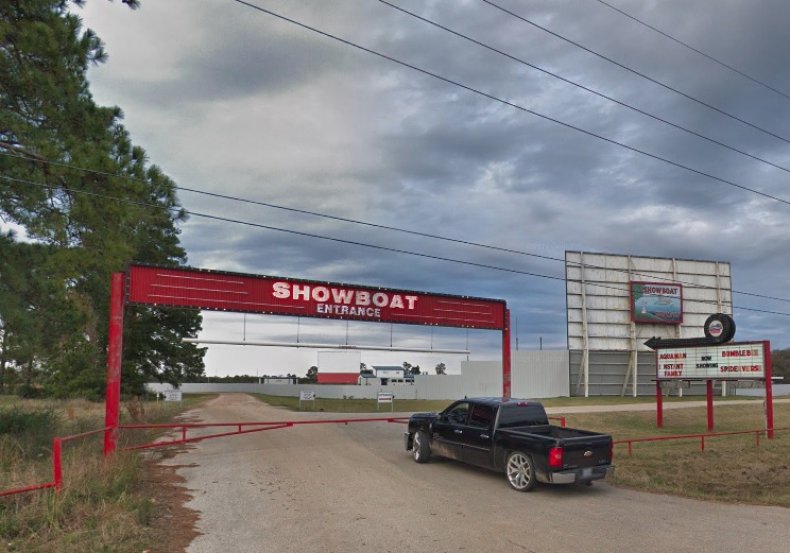 Texas Drive-In Theater Manager Shoots, Kills Masked Robbery Suspect After He Allegedly Attacked Her With a Bat | News