Texas Dwarf Wrestling Show Barred From U.K. Venues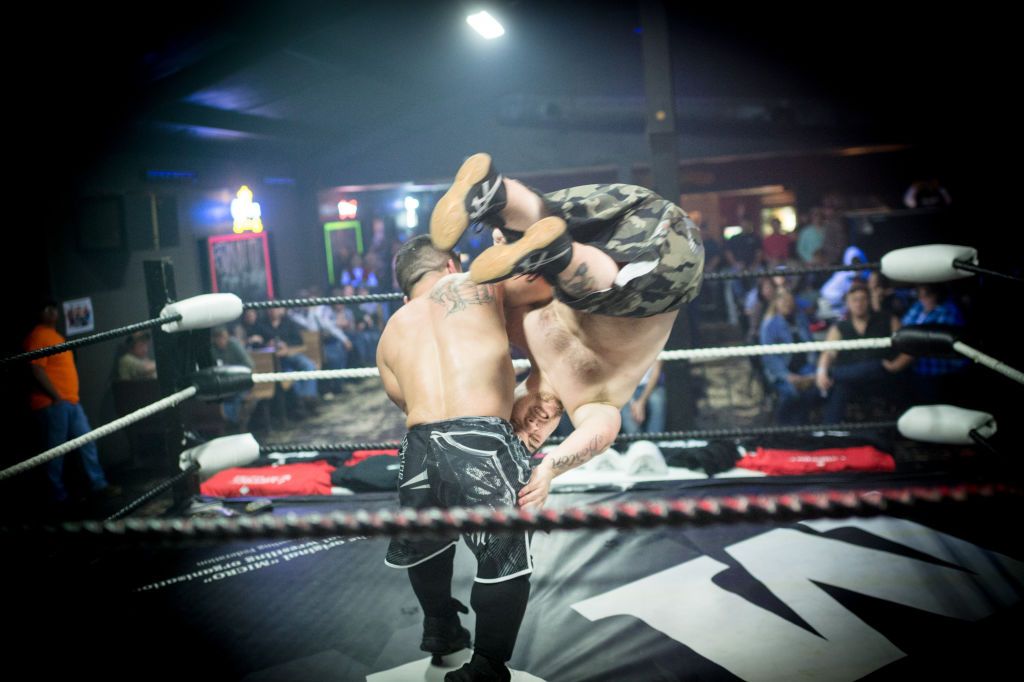 Organisers of a dwarf wrestling show have launched a lawsuit against several U.K. venues that cancelled the events.
The Texas based Extreme Dwarfanators Wrestling show is currently touring Britain, but last week the Restrictive Growth Association (RGA) accused organisers of staging what amounted to little better than a "freak show."
Following the criticism, Morningside Arena in Leicester, The Ferndown Leisure Centre in Dorset, and the Corn Exchange in Devizes have all pulled out of hosting the event.
"We remain resolute in our belief that such events are primarily about encouraging audiences to laugh at people with dwarfism and the spectacle of violence against dwarf bodies as entertainment for average height people," said Gill Martin, the chairwoman of the charity last week.
The charity said that the spectacle of dwarfs lifted and thrown in wrestling bouts can provoke violence towards the community.
"We know of people in our community whom strangers have threatened to throw while they are going about their daily lives," the charity said in a statement.
"We believe such shows make the risk of abuse and violence towards our community more likely."
Center Stage Entertainment respondend by taking legal action against the venues, accusing them of "discrimination." It has written to the venues and the RGA seeking an out of court settlement.
A spokesman told the BBC: "The wrestlers doing the tour feel this is discrimination and that any person has the right to choose their own career path and should not be told what they can and cannot do."
Based in North Richland Hills, Texas, Extreme Dwarfanators Wrstling has according to its website been "entertaining for over ten years," providing "4 foot mini, head cracking, body slamming action."
In a message posted on their Facebook page, the wrestlers urged the venues to reconsider.
"We urge councils and people, do not discriminate against people born with dwarfism," they wrote, adding that the events promoted "equal rights" and that the cancelled shows would result in a loss of earnings.
The wrestlers are still scheduled to perform in cities including Cardiff and Liverpool.