Texas Early Voting Period Expanded Due to COVID-19 Surge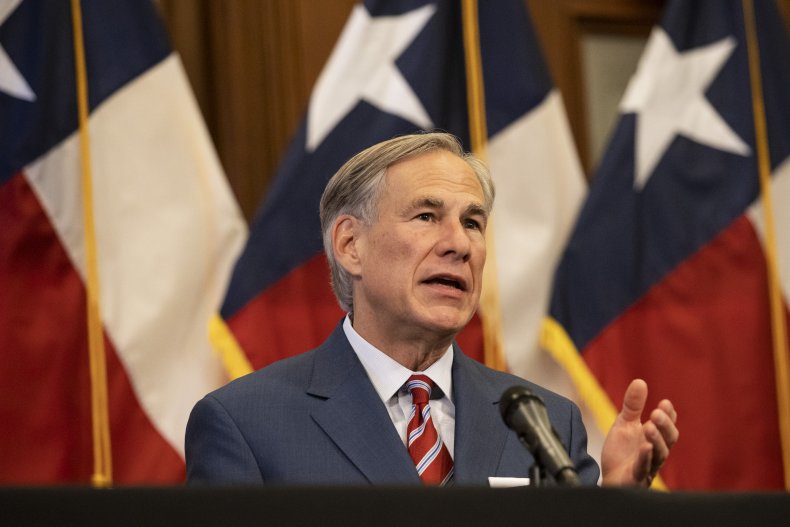 Texas Governor Greg Abbott has issued a proclamation extending early voting for November's election by nearly a week due to COVID-19.
Early voting had been slated to start October 19 in the Lone Star State, but Abbott announced Monday that Texans can now cast early ballots from October 13 through October 30. The proclamation also extends the deadline for people to return mail-in ballots in person, which is now allowed until election day on November 3.
"As we respond to COVID-19, the State of Texas is focused on strategies that preserve Texans' ability to vote in a way that also mitigates the spread of the virus," Abbott said in a statement. "By extending the early voting period and expanding the period in which mail-in ballots can be hand-delivered, Texans will have greater flexibility to cast their ballots, while at the same time protecting themselves and others from COVID-19."
The move comes after an extended surge of infections in the state. There were an additional 4,267 cases reported on Monday, the lowest single-day total during a two-week period that recorded an average of more than 9,000 new cases per day. The state has reported a total of more than 385,000 cases, including over 5,700 deaths.
Texas Democrats, who continue to call for additional voting options amid the pandemic including expanded mail-in voting, were unimpressed by Abbott's announcement.
"Abbott's decision to extend early voting by six days is exactly like his COVID-19 response: the bare minimum and not fully thought through," Texas Democratic Party Chairman Gilberto Hinojosa said in a statement. "Governor Abbott had the opportunity to make voting convenient and safe for all Texans — he didn't."
Although the Republican governor did issue a mandatory face mask order in response to the surge on July 2, some critics believe he waited too long and that his actions do not go far enough. The mask order, if it is still in effect on election day, will not apply to polling places, and his administration has actively fought against efforts to expand voting by mail.
Absentee ballots are currently only allowed for those who will be outside of their home county or in jail during election day or the early voting period, along those who are 65 or older, sick or disabled.
Last month, the U.S. Supreme Court declined to quickly intervene after an appeals court blocked an earlier ruling that would have allowed every eligible voter in Texas, regardless of age or disability status, to request and receive mail-in ballots for the election due to the pandemic.
President Donald Trump has been particularly outspoken in his recent opposition to mail-in voting, claiming without evidence that the practice is rife with fraud and "terrible," despite having repeatedly used mail-in ballots himself.
Newsweek reached out to Abbott's office for comment.