Texas Economist Slammed for Calling to Reopen Schools as Most COVID Deaths Are Elderly or Hispanic
A Texas economist advocated for schools to reopen because state demographic information showed that most of those who die from COVID-19 are elderly and Hispanic.
Vance Ginn serves as chief economist for the conservative think tank Texas Public Policy Foundation (TPPF). Ginn deleted and later apologized for a tweet commenting on demographic information for COVID-19 deaths, noting that deaths peaked on July 14, "very few kids die" and that it is "mostly elderly & Hispanics dying."
"Why not #openschools, end universal mandates, target vulnerable & check those from #Mexico?" the tweet added, accompanied by a GIF of Prince Harry pretending to drop a microphone, according to The Texas Tribune.
"It's been brought to my attention that the gif may have been perceived as insensitive," Ginn tweeted after deleting the insensitive tweet. "I apologize as that was not my intention."
The initial apology tweet was also deleted, with Ginn later tweeting a second apology, insisting "I believe strongly based on my deep faith that every life is precious."
The controversial tweet prompted outrage from many who accused Ginn devaluing the lives of Hispanics. Texas State Senator José Menéndez, chair of the state Senate Hispanic Caucus, issued a statement Monday night condemning Ginn's tweet as racist and demanding that he be fired from TPPF.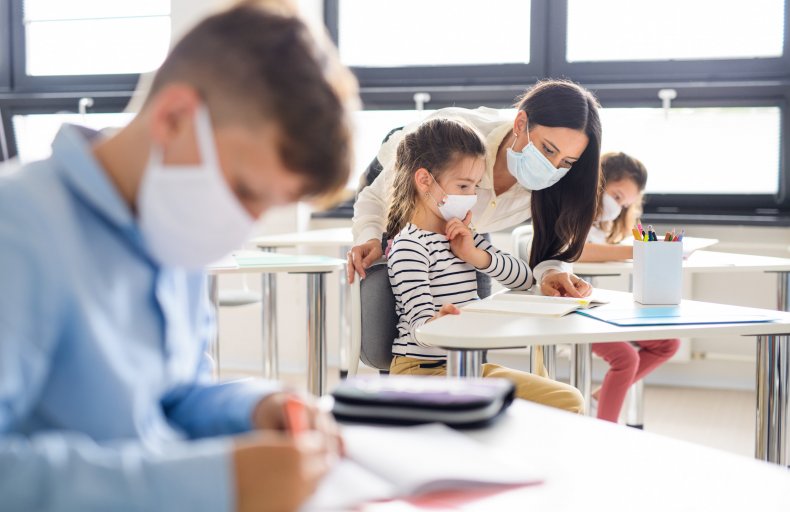 "Many Texans are children of immigrants, and as a son of immigrants, it deeply offends and angers me that Vance Ginn is portraying that lives of Hispanics are more expendable than others," Menéndez wrote. "This racist rhetoric and reckless language exacerbates the danger that our children and elderly face in the midst of this pandemic."
"When one is in a position to assist others, and uses that position instead to incite hate, we must hold them accountable," he added. "We urge the removal of Vance Ginn and action by TPPF to denounce racism."
In an interview with The Texas Tribune, Ginn complained that his tweet had been "woefully taken out of context out of bad faith." He explained that he had been focused on promoting a "targeted approach" to the pandemic, in order to "best make sure that Texans are taken care of during this time."
Additional demographic information for COVID-19 deaths became available after the Texas Department of State Health Services changed their method for counting deaths on Monday, adopting death certificate information instead of information from local and regional health authorities.
Officials touted the speed of the new method and said it would stop people who tested positive for COVID-19, but who died of unrelated causes, from being counted. The updated method immediately added more than 600 additional deaths to the overall Texas COVID-19 death tally, which stood at 5,877 as of July 28.
The new method also provided additional demographic information, revealing that Hispanic and Black residents of Texas had both suffered disproportionate deaths due to the virus. Hispanics accounted for 47.3 percent of all deaths despite constituting around 40 percent of the population, while Blacks made up 14.1 percent of deaths and 13 percent of the state's population.
The role that advanced age plays as a risk factor for dying due the virus has been well known since the beginning of the pandemic. Those aged 65 or older accounted for more than two-thirds of all COVID-19 deaths in Texas as of July 28.