Texas to Empty Prison to Detain Migrants Amid Border Crisis
Following the orders of Gov. Greg Abbott, Texas has started transferring inmates from a state prison to make room for detained migrants.
Texas Department of Criminal Justice (TDCJ) spokesman Jeremy Desel confirmed the action on Thursday. He said in a statement the Dolph Briscoe Unit prison in Dilley, Texas, began moving inmates to other prisons in the state after Abbott ordered the prison system make room for migrants who may have crossed the border illegally and committed a state or federal crime.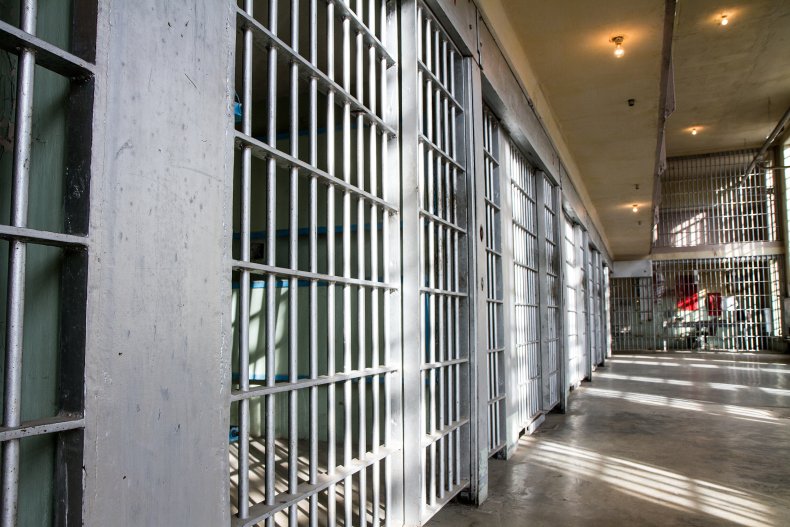 TDCJ's website describes the Dolph Briscoe Unit as a medium-to-minimum-security prison about 70 miles southwest of San Antonio. It has a staff of 233, including 165 security officers, and can hold a capacity of 1,384 inmates.
The city of Dilley is also the site of the South Texas Family Residential Center, a privately managed U.S. Immigration and Customs Enforcement detention facility. The center can hold 2,400 detainees.
Desel said in the statement, "Beginning on June 16, the Texas Department of Criminal Justice (TDCJ) began moving inmates from the Dolph Briscoe Unit in Dilley, Texas, to other facilities with available capacity throughout the state. This action will allow the unit to serve as a central holding facility for non-TDCJ detainees who have been arrested and charged with a state offense."
Desel did not indicate where the transferred prisoners would be going, but his statement noted there are 20,000 vacant beds available in the state's prison system.
During a Wednesday press conference to discuss the state's plans to fund its own border wall, Abbott announced the state's jails were seeking space to house recently arrested migrants. He also said he would reallocate $250 million in funds from the TDCJ budget as a "down payment" for the border wall.
Desel commented on the reallocated money. He said, "State leadership has assured the agency that this is a temporary measure, and the money will be reappropriated without a negative impact on TDCJ."
According to the U.S. Customs and Border Protection (CBP), 180,034 people were apprehended along the U.S.-Mexico border in May, up slightly from 178,622 in April.
The CBP told the Associated Press in a statement it would not comment on Abbott's orders or the transferring of inmates. Instead, the agency said it "defers to the State of Texas to speak to any steps they are taking to increase their enforcement posture."
In March, Abbot launched Operation Lone Star, which he called an effort to fight threats posed by the influx of migrants crossing the border Texas shares with Mexico. Some of his recent measures, though, may face legal challenges since the U.S. Supreme Court has ruled immigrant law enforcement is the province of federal authorities.
Desel noted in his statement that the TDCJ, "like other state agencies, is ready to assist in Operation Lone Star."