Texas is Engaged in State-sanctioned Child Abuse | Opinion
In February, Texas Governor Greg Abbott and Texas Attorney General Ken Paxton issued a directive stating that supportive parents of transgender children should be investigated for child abuse. The letter goes on to impose reporting requirements on medical providers, educators and "the general public."
In particular, the order targets parents who follow the prevailing standard of care for the treatment of gender dysphoria that has been adopted by the American Medical Association, the American Academy of Pediatrics and the American Psychological Association, among others. Those standard-setting organizations are all very clear that this age-appropriate, evidence-based medical treatment is critical to the health, well-being and safety of transgender young people.
In short, the state of Texas is now punishing parents for listening to their doctors.
I know the fear of being investigated for loving my transgender child and ensuring that she had the best care I could get her. I was subjected to several lawsuits questioning my child's gender identity and the proper medical course for her. I was following the standard of care, which the other party wasn't educated about.
These attempts to accuse me of abusing my child were not only ignorant about the realities of gender—they were inhumane and destructive to my child. The lawsuits proved unsuccessful but lasting, significant damage had been inflicted, nonetheless.
The same will be true in Texas, where Abbott and Paxton are engaging in nothing short of state-run child abuse.
"It is deeply concerning," said Asaf Orr, senior staff attorney for the National Center for Lesbian Rights, "that Governor Abbott would expend his political capital to work against the health and safety of transgender children rather than to focus on the actual problems facing his constituents."
Abbott's dangerous and flagrantly unconstitutional order has no legal basis. It's doubtful any court would act on it.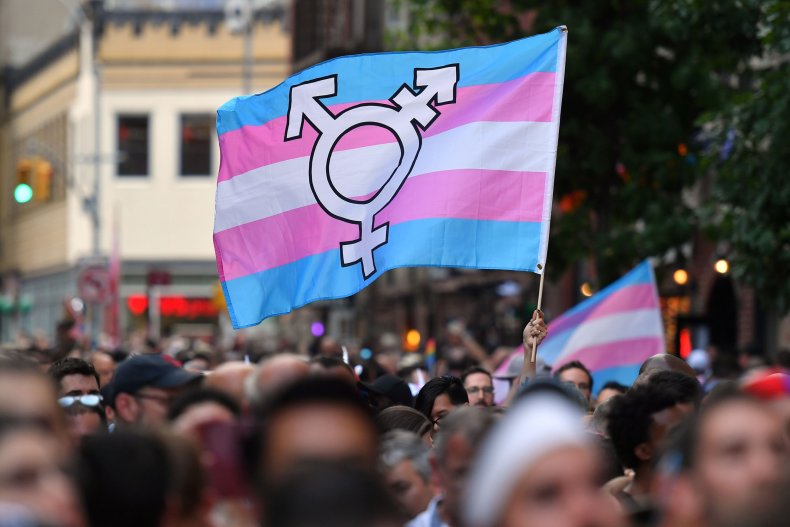 The district attorneys of Texas' five largest counties promptly issued a joint statement that they won't be complying with Abbott's order: "We will enforce the Constitution and will not irrationally and unjustifiably interfere with medical decisions made between children, their parents, and their medical physicians," they wrote.
However, as Orr pointed out, long-lasting damage can be inflicted much earlier in the process.
The criminalizing and discriminatory rhetoric hurled against children and families, educators and medical providers can cause deep fear, trauma and adverse health outcomes. All of these people have become targets of discrimination and abuse from the state and the "general public" the state has directed to report on them.
Further, Orr explained to me, this illegal order takes resources away from already under-resourced children in the foster care and child protective services systems. The ripple effects can be significantly destructive to many other Texas communities that are already struggling.
I also checked in with Kimberly Shappley, an Austin, Texas, mom of seven children, one of whom is transgender, 11-year-old Kai.
"I was a person who was a straight-ticket ultra-conservative Republican. I ran programs in a very conservative megachurch," she told me. "I was neither affirming nor accepting of LGBTQ people. I didn't have any knowledge or understanding of the science of gender identity."
"But then I had a transgender child," Shappley said, "and I had to learn in order to give her the proper care and to keep her safe. I'm a registered nurse, so I understand the need for evidence-based care. My daughter taught me quickly, and now we are both strong advocates for transgender equality."
Shappley said she was "not only horrified by Abbott's efforts to attack us and to interfere in our private medical decisions, but furious as well."
This latest attack on transgender children comes in the wake of at least 100 bills in 33 states that target the rights of transgender people, especially children.
I asked both Orr and Shappley what they want other families, who may not have transgender loved ones, to know. They said they hope that everyone who's able to can support their local trans and LGBTQ+ organizations, including local chapters of groups like PFLAG and Equality, and national organizations such as the Transgender Law Center, the ACLU and the National Center for Lesbian Rights.
No child should be denied evidence-based, medically necessary care. No state should interfere with the decisions caregivers make with their doctors, especially when they're following medically sound standards of care. If they do, they're the real child abusers.
Karen Dolan directs the Criminalization of Race and Poverty Project at the Institute for Policy Studies.
The views expressed in this article are the writer's own.