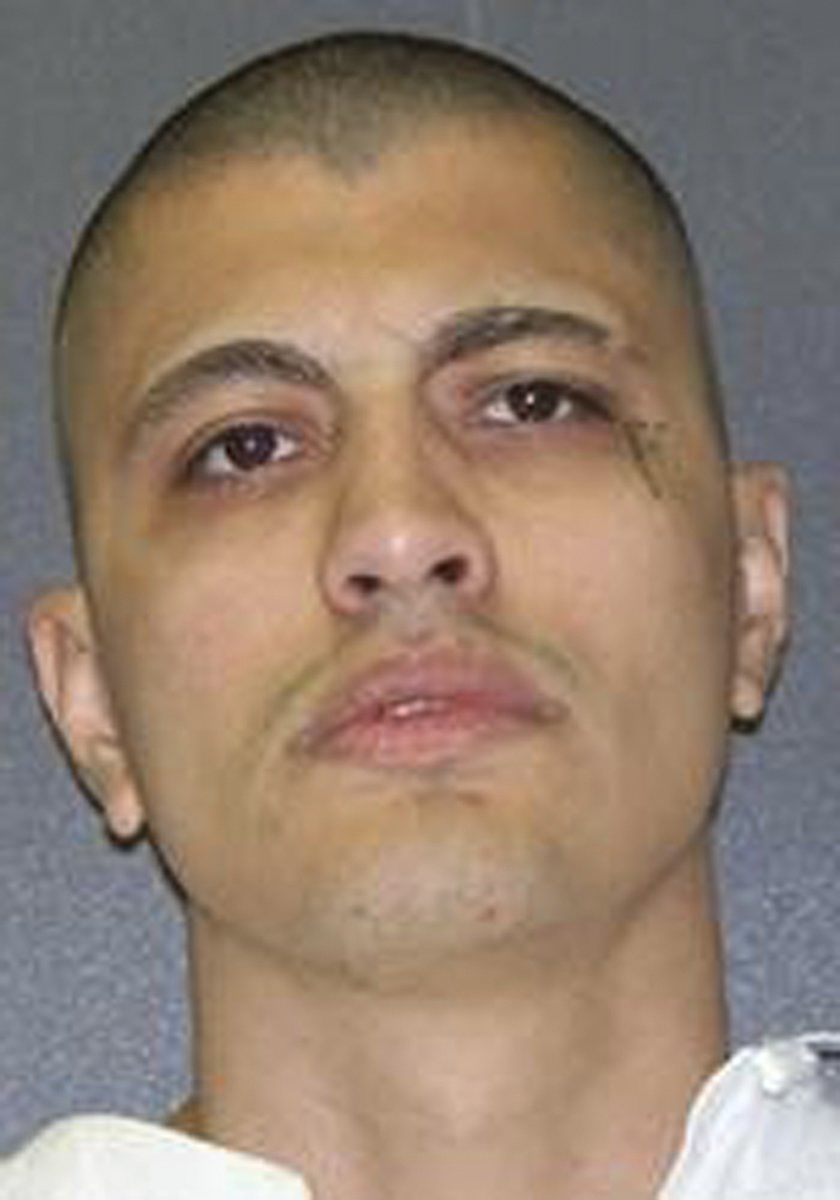 Texas plans on Wednesday to execute Licho Escamilla, who was convicted of fatally shooting a Dallas police officer who was working in 2001 as an off-duty security guard at a nightclub in the city.
Escamilla, 33, is scheduled to die at 6 p.m. local time by lethal injection at the state's death chamber in Huntsville. If the execution goes ahead, it will be the 12th in Texas this year, the most of any state.
Prosecutors said Escamilla, then 19, got into a fight at a valet parking stand at a nightclub called DMX. Officer Christopher James and three other Dallas police officers were working as off-duty security.
As James and another officer approached, Escamilla opened fire.
The officers returned fire but both were wounded, including James who had collapsed on the ground, prosecutors said, according to court documents. Escamilla was also wounded.
As the suspect was trying to flee the scene "Licho paused where Officer James had fallen and fired additional close-range, fatal shots aimed at James' head."
The two other officers then apprehended Escamilla after an exchange of gunfire. He was taken into custody and transported to a hospital to treat his minor gunshot wound.
Witnesses testified that Escamilla was laughing at the hospital and boasting about killing the officer, court documents showed. A jury sentenced him to death in 2002.
He has unsuccessfully tried to appeal the sentence, with lawyers saying his original counsel failed to present mitigating evidence that could have spared him from execution, including an abusive upbringing and substance abuse problems, court documents showed.