Texas Governor Greg Abbott issued a proclamation on Tuesday banning elective surgery in four counties as a way of ensuring bed availability as those areas experience a rapid surge in cases of the novel coronavirus.
The proclamation, which added the border counties of Cameron, Hidalgo, Nueces, and Webb, amends Abbott's June 25 executive order that banned elective surgeries in Harris, Travis, Dallas, and Bexar counties.
"As these counties experience a surge in COVID-19 cases and hospitalizations, we are committed to working alongside hospitals to help ensure that every COVID-19 patient who needs a bed will have access to one," Abbott said in a statement. "We are constantly monitoring the data at the local level and will continue to take precautionary action where it is necessary."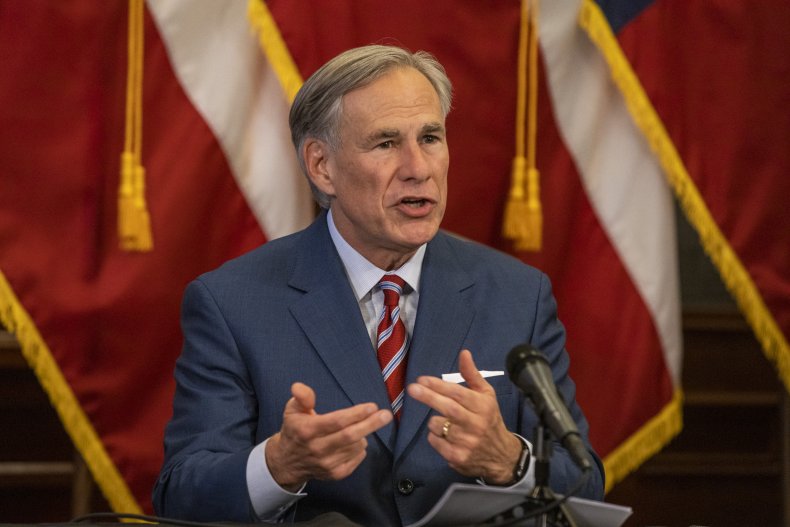 Under the current ban, the governor is directing all hospitals in those eight counties to postpone surgeries and procedures unless the patient could suffer other serious health issues without the procedure, or could die without the surgery or procedure.
Since the start of the pandemic in March, there have been 153,011 reported cases of the new coronavirus in Texas. As of June 29, there were 5,913 COVID-19 patients who were hospitalized statewide, with 13,825 available hospital beds and 1,411 available ICU beds, according to the Texas Department of State Health Services.
Bexar County, home to San Antonio, and the largest of the state's south Texas counties, had 650 new cases of the virus on June 29 with 881 patients in local hospitals, adding to the more than 10,000 reported cases since March.
"The number of COVID-19 cases continues to surge exponentially," San Antonio Mayor Ron Nirenberg said during his daily news briefing on Monday. "We are moving in the wrong direction."
Bexar County Judge Nelson Wolff said the surge in cases was straining hospital resources, and he was meeting with local leaders to increase hospital capacity, which would include converting operating room space to treat COVID-19 patients.
Webb County, located on the southwestern U.S.-Mexico border, has reported more than 1,400 cases of the new coronavirus and only has 69 available hospital beds to serve their patients, the Texas Tribune reported.
Meanwhile, a Lower Rio Grande Valley trauma center that provides care for residents in both Hidalgo and Cameron counties only has 45 available ICU beds. Collectively, both counties have reported 5,477 COVID-19 cases since March.
"Our rise in numbers has become a problem and I've taken action trying to slow infection rates by limiting mass and social gatherings, and by requiring facial coverings inside of covered spaces and buildings. Ultimately, however, we must protect ourselves," Hidalgo County Judge Richard Cortez said in a statement on June 28.
Cortez said he and his state have been monitoring hospital capacity and asked Abbott and the Texas Department of Emergency Management to send medical personnel to provide support to one of the area's hospitals.
Abbott previously issued a ban on elective surgeries in March but began easing restrictions in late April as the state began the process of reopening, provided that 15 percent of the beds were available for COVID-19 patients.
"I want to remind all Texans that each of us have a responsibility to help slow the spread of this virus, and I urge everyone to wear a mask, wash their hands regularly, practice social distancing, and stay home if possible," Abbott said.
Newsweek contact Abbott's office for additional comment but did not hear back before publication.
Uncommon Knowledge
Newsweek is committed to challenging conventional wisdom and finding connections in the search for common ground.
Newsweek is committed to challenging conventional wisdom and finding connections in the search for common ground.