Five Dead, Including 15-month-old Girl, in Shooting at Texas Home: 'This Is a Horrible, Horrific Scene'
Police say they are not looking for a suspect after five members of the same family, including a 15-month-old girl, were found dead at a house in Texas.
On the morning of February 11, the Polk County Sheriff's Office's received a report of multiple victims of assault at an address in the Blanchard Community.
When troopers from the Texas Highway Patrol and deputies arrived on scene, they found the bodies of five people, all of whom appeared to have died from gunshot wounds, the department said in a statement.
The dead have been identified as Randy Horn, 54, his wife Ashley Delaney, 27, their 15-month-old daughter Ranley, and Ashley Delaney's grandparents Lynda, 72, and Carlos Delaney, 74, according to the MailOnline.
There was another female who was inside the home at the time who was not harmed, Chief Deputy Byron Lyons said during a press conference.
The female, who was only identified as Ashley Delaney's mother, managed to call her son to alert the authorities. Lyons confirmed she is not a suspect in the shootings.
"This is a horrible, horrific scene. A horrible crime," Lyons said, reports Click2Houston. "What I would ask is that the community will pray. This is something that we're not used to."
According to the MailOnline, Horn had been drinking at the nearby Players sports bar the night before the family was found dead.
Despite staying for nearly 12 hours for a darts tournament, Horn reportedly only had three drinks, which was unusual for him.
"He's usually very outgoing," bartender Jodie Harris told MailOnline. "He didn't seem angry, sad, or confused about anything but he was withdrawn. More to himself than usual.
"But that could be attributed to the fact that he wasn't drinking as much," she added.
"There was nothing that he did though that would've led anyone to believe he was capable of this."
During the press conference, Lyons said they're looking into Horn's Facebook posts as part of the investigation, including one update on February 10 reading: "It's time to pay up for all the bad Decisions you made in life...never bet your life on someone because you never know."
Horn also uploaded a photo later that same night showing blood splatter on a floor along along with the caption: "And this is why I can't be out in the bars at night."
"We are aware of the Facebook page made by Randy Horn, we are in the process of trying to determine if that actual picture that he took is part of our crime scene here or did it take place at a location that he was at last night," Lyons said.
Lyons did not want to name Horn as a suspect in the shooting, but confirmed they are not looking for anyone else at the stage in the investigation.
"At this point we're not going to say what we're working is an apparent murder-suicide, because we really want the medical examiner's office to look at all the evidence that has been gathered to able to make a determination," Lyons said. "I don't want to be premature about by calling it one thing and then have to retract it."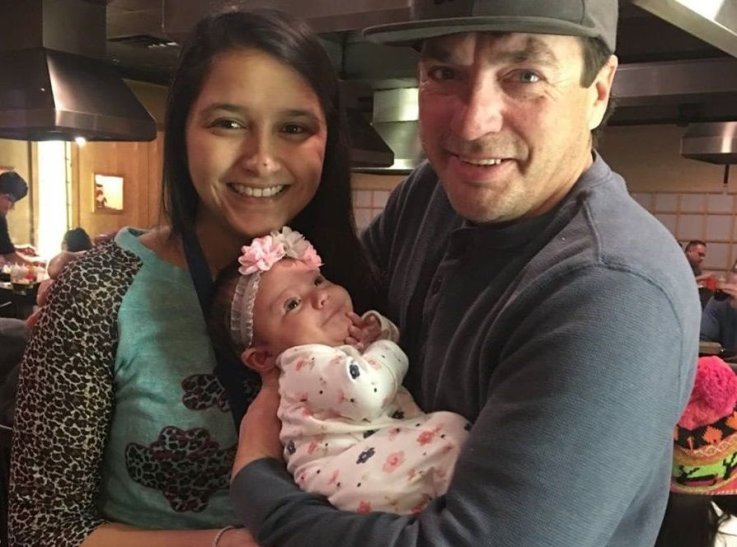 Five Dead, Including 15-month-old Girl, in Shooting at Texas Home: 'This Is a Horrible, Horrific Scene' | U.S.