Texas Encourages Local Election Officials To Check Into Citizenship Status of 95,000 Registered Voters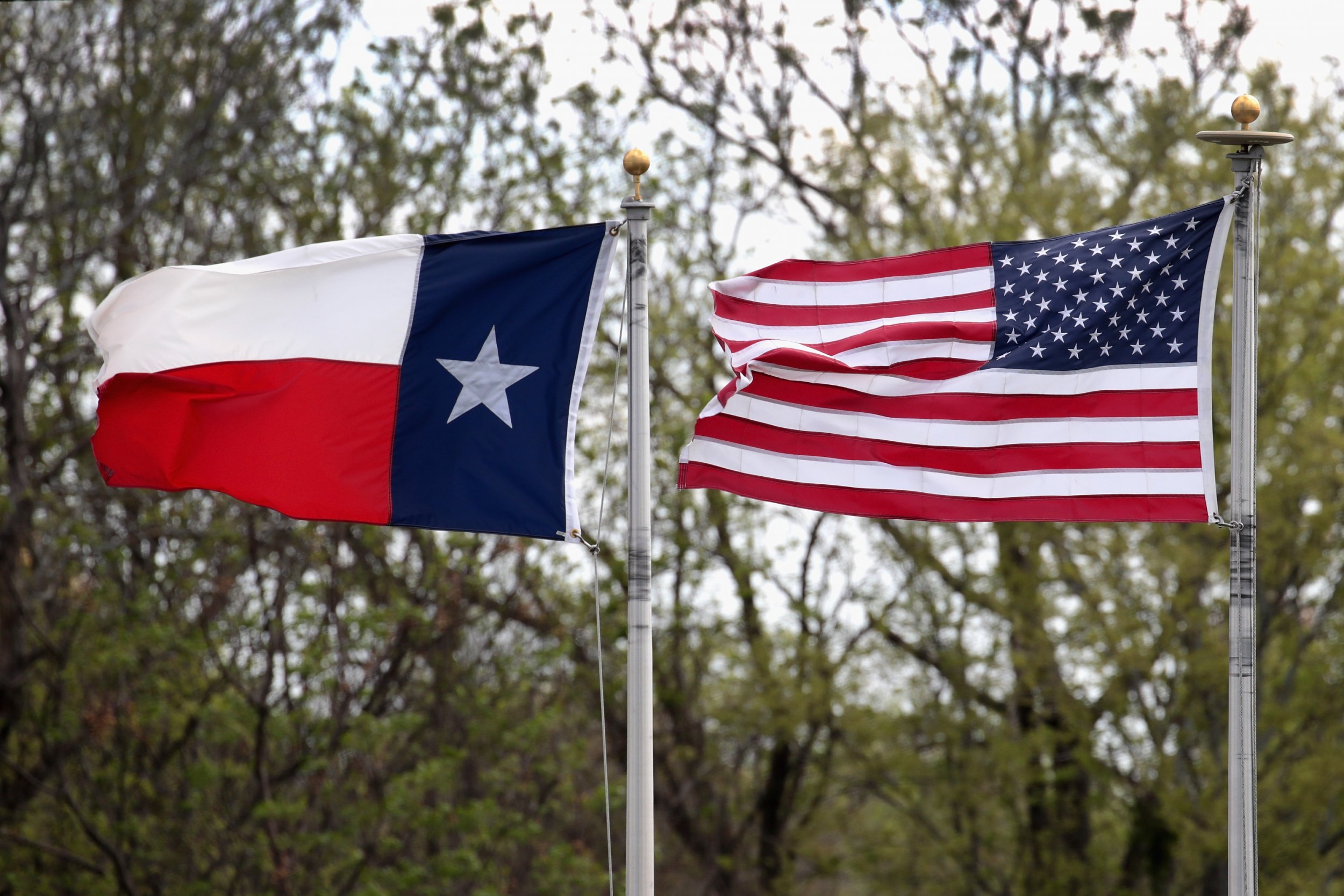 An 11-month investigation by the Texas Secretary of State's office and the Texas Department of Public Safety culminated in the announcement that approximately 95,000 individuals are registered to vote in the state, but are potentially not U.S. citizens.
According to a statement from the secretary of state's office, 58,000 of those registered voters cast a ballot in at least one election from 1996 to 2018.
However, the Texas Tribune reports that it is unknown how many of those 58,000 remain non-citizens. In Texas, non-citizens can obtain a driver's license or ID card by showing documentation that they are in the country legally — such as a work visa — which only encompasses their status at the time they receive an ID. According to the secretary of state's office, DPS flagged those individuals who presented documentation that identified them as non-citizens and compared those to names on voter rolls across the state.
While some individuals on the list could have become a naturalized citizen after obtaining their ID card, a DPS spokesperson told the Tribune that the agency is "very confident" in the accuracy of the list.
The names are now being sent to relevant counties in Texas, with local election officials given the choice to further investigate. In those cases, individuals marked as non-citizen voters will have 30 days to provide proof of citizenship. If an individual fails to respond, they will be removed from the voter roll.
"Integrity and efficiency of elections in Texas require accuracy of our state's voter rolls, and my office is committed to using all available tools under the law to maintain an accurate list of registered voters. Our agency has provided extensive training opportunities to county voter registrars so that they can properly perform list maintenance activities in accordance with federal and state law, which affords every registered voter the chance to submit proof of eligibility," Secretary of State David Whitley said.
The announcement was applauded by Texas Gov. Greg Abbott and Texas Attorney General Ken Paxton.
"Every single instance of illegal voting threatens democracy in our state and deprives individual Texans of their voice. We're honored to have partnered with the Texas Secretary of State's office in the past on voter initiatives and we will spare no effort in assisting with these troubling cases," Paxton said. "Nothing is more vital to preserving our Constitution than the integrity of our voting process, and my office will do everything within its abilities to solidify trust in every election in the state of Texas."
Paxton also said that the state's Election Fraud Unit will investigate and prosecute any cases of voter fraud uncovered by the investigation.
According to Paxton, Texas prosecuted 33 cases of voter fraud in 2018, though it was not certain how many of those cases involved non-citizens. In September 2018, Laura Janeth Garza was issued a 10-year jail sentence, a $10,000 fine and deportation after pleading guilty to voter fraud. Garza entered into the United States illegally as a child and was later told by her parents to assume the identity of her cousin, a U.S. citizen, who had moved to Mexico. Garza used the identity for decades, including to vote in at least three elections.
Another woman, Rosa Maria Ortega, was sentenced in 2017 to eight years in prison for casting a ballot five times between 2005 and 2017. At the time, Ortega was classified as a permanent U.S. resident and thought she was eligible to vote, her attorney said. After serving her sentence, it is likely that Ortega will be deported.
Though voter fraud remains a hot button issue around the country, cases of it are rare. Because of that, several organizations and state politicians spoke out against the investigation and its results.
"Texas has a rich history of undertaking action to make it harder for people to vote. Whenever you're invoking the threat of criminal prosecution, the chilling effect becomes almost unavoidable," Kristen Clarke, president of the Lawyers' Committee for Civil Rights Under Law, told the New York Times.
"In our experience, state databases are often riddled with errors, are not up-to-date and don't reflect the most recent information with regard to individuals. It will be very important for the state to provide more information about how they carried out their analysis, and we will have to test the veracity of their claims," Clarke said.
Texas state Rep. Rafael Anchia also issued a statement, saying he was "skeptical" of the numbers released by the secretary of state's office.
"Because we have consistently seen Texas politicians conjure the specter of voter fraud as pretext to suppress legitimate votes, we are naturally skeptical," Anchia said.
Texas has approximately 16 million registered voters, over 8.3 million voted in the Texas governor's race in 2018. Therefore, if all 58,000 cast a ballot in the 2018 election, it would account for 0.69% of voters. Abbott won the governor's seat by 13.3%.
Correction (01/28/19, 10:50 a.m. EST): The headline for this story has been corrected to reflect that no determination has been made as to whether the voters flagged were non-citizens.