A Texas Firefighter Lost his Job for Suggesting Hunting and Killing Latinos Like Deer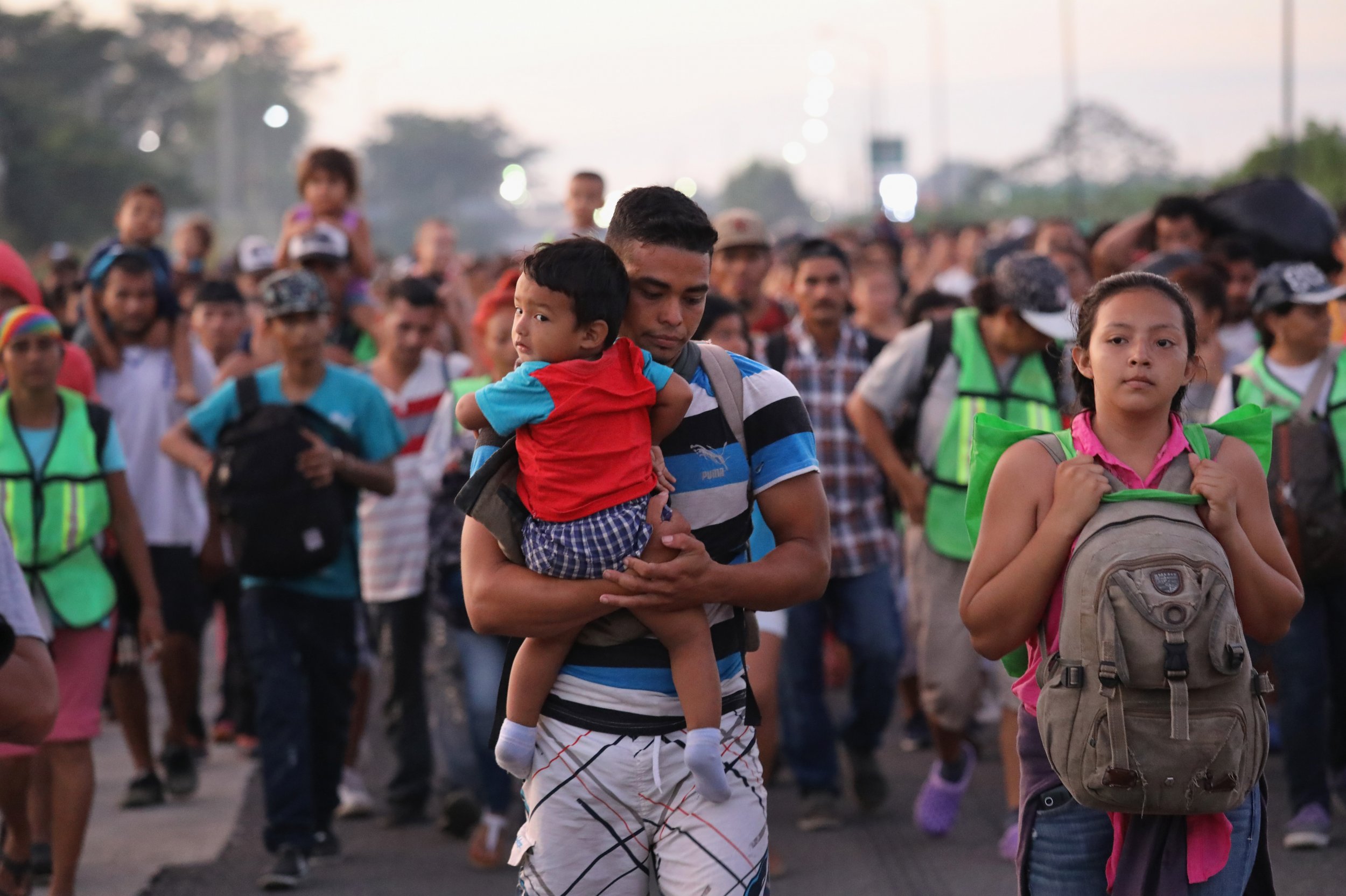 A veteran firefighter in Texas was fired after posting a racist Facebook post that suggested migrants crossing the border should be hunted down. The post was shared by concerned residents, who also alerted the departments where the firefighter worked.
In a message posted on Facebook on Wednesday, Chris Bush wrote: "We should buy deer feeders fill them with pinto beans put them on the border and make a new hunting season. I wonder how many Texans will buy that hunting licenses and how many tags we would be allowed…"
Bush's Facebook page noted that he worked for the Westfield Fire Department, Bellaire Fire Department and the Harris County EMS, which is also known as Acute Medical. His incendiary post was flagged by residents concerned a first-responder would publicly advocate for the shooting of Latinos.
"His choice of occupation, which is essentially rendering aid and saving lives seemed at odds with someone saying let's hunt people," said Michele Barth, who was shocked by the post, according to KTRK.
By Friday, Bush was no longer employed by any of the three agencies, KTRK confirmed.
Bush was a part-time firefighter with the Westfield Fire Department, which he joined as a junior firefighter volunteer more than 30 years ago. In a statement posted on Friday, the agency said that Bush was terminated within hours of the controversial post.
"Our organization is committed to the safety of all people, and will not allow anyone to be part of this organization who does not share in that commitment," the statement said.
"Shocked, disappointed, outraged for the shame it brought to him and the department," Westfield Fire Chief Stephen Whitehead told KTRK. "He messed up, he was sorry, and he wishes he could take it back."
The city of Bellaire also released a statement regarding Bush's Facebook post and employment status. The city, where Bush had worked as par-time firefighter, said it became aware of the "inappropriate and offensive social media post" on Wednesday.
"Upon learning of that post, we took immediate and appropriate action, and the individual is no longer employed with the City of Bellaire," the statement said, according to WPVI.
Dr. Setul Patel, the president of Acute Medical, confirmed that Bush was no longer employed and said the agency was a champion of diversity and respected all dimensions of life. "As public servants, we have a duty to serve all human life that needs our help," Patel said in the statement.
Bush's wife, Cindy Bush, defended her husband in a short interview with KTRK. "Well, I don't believe we should let other people over until we take care of people under our freeways," she told the station.
She did not specifically address her husband's call to murder immigrants.