In Texas, Flash Flooding Kills Three, Destroys 400 Homes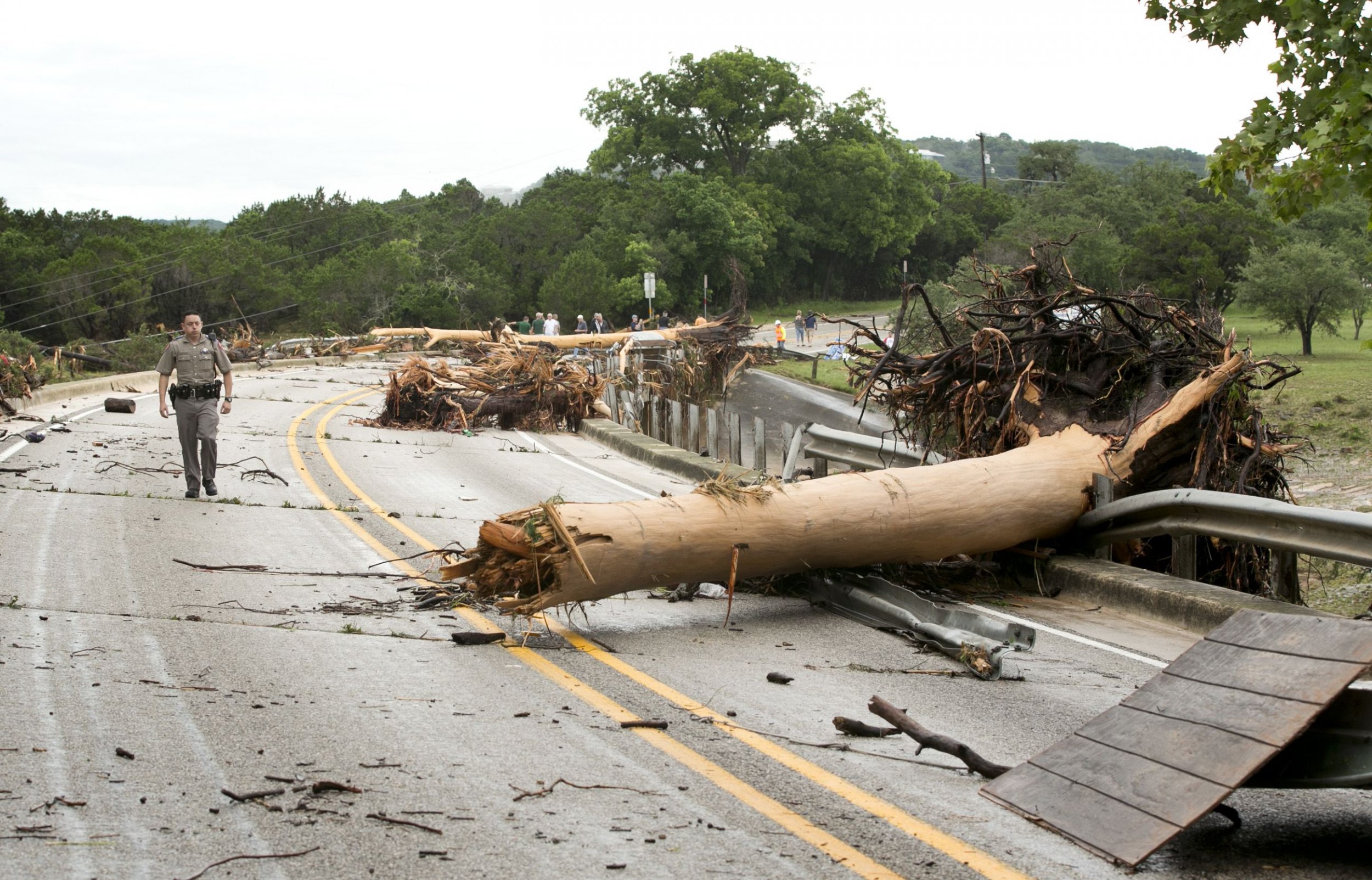 Updated | Texas Governor Greg Abbott has declared a state of emergency in 24 counties after heavy, unseasonable rain over central Texas and parts of Oklahoma left three, 12 missing and around 400 homes wrecked, according to state and city officials in both states. All twelve missing persons were last seen in Hays County, just south of Austin.
Hays has received the worst of the rainfall. The Blanco river, normally a little less than 10 feet deep, smashed records when it crested at 43 feet early Sunday morning. The previous record, set in 1929, was 33 feet. Although the rain has stopped, local authorities do not expect the flood river waters to recede to the original river banks until Monday evening. Only a few more inches of rainfall could cause continued flooding, the National Weather Service warned. And more rain is expected.
Most of the 12 missing — a group that likely includes some unknown number of children — belong to families who had gathered for the Memorial Day weekend, Ken Bell, emergency coordinator for nearby San Marcos, told CNN.
Mientras tanto aquí en San Marcos inundaciones

Posted by Armando Espinoza on Sunday, May 24, 2015
The waters damaged nearly 1,000 homes, utterly destroying around 400, and knocked down the county's two main bridges. The waters continue flow downstream, and officials are now advising residents as far south as Houston to evacuate their homes.
Correction: This article originally incorrectly stated that nine people had died in the flash flooding in Texas and Oklahoma. Three people have died, according to officials.