Texas' Fragile Power Grid Braces for Brutal Storm After Deadly 2021 Crisis
Texas is bracing for another winter storm this week and state officials are hoping the high energy demand won't knock out its power grid for the second year in a row.
On Wednesday, the Electric Reliability Council of Texas (ERCOT) issued a winter weather watch through Sunday in preparation for the forecasted "very substantial" arctic cold front. As the state plans for the severe weather, officials are reassuring Texans that last year's events won't be repeated this time around.
In February 2021, more than 240 Texans died after over 4.5 million homes and businesses lost power for days during the state's worst infrastructure failure in history.
Nearly a year later, state officials have stated that the power grid is now ready to handle the winter weather. They say while there might still be localized outages, the impending storm won't result in a state-wide blackout again.
Since last year, 99 percent of power plants have been inspected, according to the Public Utility Commission of Texas (PUCTX). During a Tuesday news conference, PUCTX Chairman Peter Lake said that the state's power grid and transmission infrastructure exceeds federal winterization standards.
"This grid is more reliable than it ever has been in the past," Brad Jones, the interim president and CEO of ERCOT, said at the conference.
"We feel very comfortable with their level of readiness," Jones added. "We are ready for this storm. We'll be prepared for this."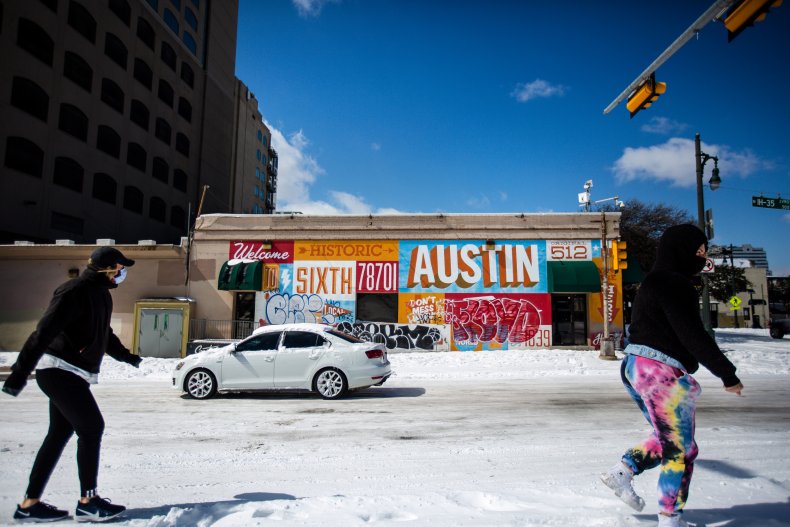 A day later, ERCOT issued the weather advisory and told power providers to halt any maintenance that could take power plants offline over the next few days.
ERCOT, which manages most of the state's independent power grid, said the highest demand for power will likely be Friday morning.
"No one can guarantee that there won't be a load shed event," Governor Greg Abbott said on Tuesday. "But what we will work and strive to achieve—and what we're prepared to achieve—is that the power's going to stay on across the entire state."
Because Texas' grid is isolated from the rest of the country, it is difficult for power from the other two massive grids operating in the lower 48 states to be transferred to the state—one of the key factors that resulted in last year's energy crisis.
This year's freeze is also expected to be shorter than last year's, lasting about 48 hours instead of 139 hours.
The National Weather Service has issued its own winter weather warning for most of North and Central Texas, which will go into effect at 3 p.m. on Wednesday.
Several school districts have already canceled classes for Thursday, while a number of health clinics are also closing in preparation for the storm.