Texas Police Warn a Primate May Be on the Loose in Santa Fe
Texas police and animal experts launched an investigation this week after receiving reports about a primate on the loose on the streets of Santa Fe.
Local police Department Lieutenant Greg Boody said yesterday that investigators have so far been unable to substantiate reports from the public about the rogue animal, which is currently believed to be a chimpanzee. Two lengthy searches have already been conducted.
According to Boody, police received a call about a loose primate in the 13400 block of 24th street and E. Bellaire Street on Monday at about 2:55 p.m. A second call, about a sighting in the area of 19th Street and Avenue O., came in yesterday morning at approximately 10 a.m.
In both instances, officers responded to the Galveston County areas and searched for up to an hour and a half but were unable to locate the primate or find any evidence one had been there. The second call-out was aided by the Bayou Animal Services, control and shelter organization.
In the most recent police statement on the matter, Boody disputed social media speculation that the primate had been responsible for attacks on the public or pets in the community.
"The Santa Fe police department has been unable to substantiate that there is a primate on the loose or that anyone has been attacked," he said, noting the investigation continues.
According to KHOU, the initial report was made by a woman named Patricia De La Mora who said she spotted a large primate from her bedroom window at about 2 a.m. on Monday.
Local media outlet KTRK reported that Bayou Animal Services deployed drones to scour the area for the animal, but has had no success so far. Officials also checked with local owners of exotic pets in the area but found that no animals had been missing as of yesterday.
Reports vary about the exact species of the primate, with some officials describing it as a monkey. Steve Lightfoot, a Texas Parks and Wildlife spokesperson, told KTRK the animal being described by the public is likely to be a chimpanzee and officials are aware of the ongoing situation.
In fact, mystery now surrounds the entire investigation. Despite public reports of sightings, no real evidence has come to light proving the animal was ever in the wild.
"I'm not saying that there is no monkey, in fact, I am sure there is one on the loose. Out here, anything is possible," Boody told KTRK this week.. However, the director of Bayou Animal Services, Sarah Haywood, was more reserved while discussing the alleged public sightings with KPRC. She said: "This may be a hoax of the century, but we are taking it seriously."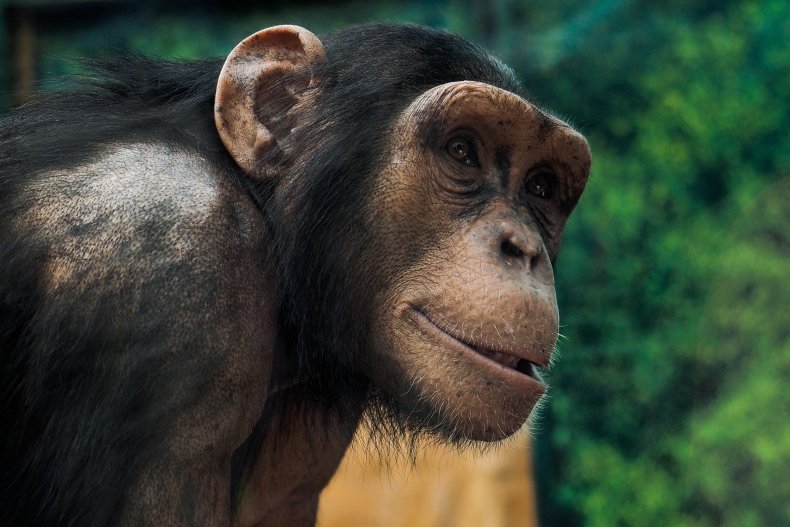 Adding to the mystery, Bayou Animal Services confirmed there had been no pictures or videos of the animal taken since the first public sightings were made. Attempts to get in contact with those who claimed to have encountered it had also been unsuccessful.
In an update yesterday, the organization clarified: "We do not know type of monkey. We have not set eyes on the monkey. We do not have reports that say it's harassing animals."
Bayou Animal Services urged members of the public who legitimately spot the primate to take a picture and call animal control. It warned against approaching the animal, stressing that wildlife experts and law enforcement are currently in charge of handling the situation.
"Please do not call animal control or the police station with false statements you yourself are unable to verify," it said on Facebook. "This is not helpful to the authorities or to the animal.
"The safety of residents, and the animal are top priority. Please allow the primate team to do their job, and please keep phone lines free in order for us to take actual verifiable reports."
According to the online encyclopedia Britannica, the chimpanzees are not monkeys. They are a highly intelligent species of ape closely related to humans. Chimps reach up to 5.5 feet tall, weigh about 70–130 pounds and have a coat of brown or black hair.
The Jane Goodall Institute, a Virginia-headquartered animal conservation organization, says on its website that chimpanzees will become "destructive and resentful of discipline" as they grow older and will already be stronger than the majority of adult humans by the age of five.