Texas, Georgia and 22 Other States Where Coronavirus Cases Have Dropped Over the Past 2 Weeks
Twenty-four states across the U.S., including Texas, Georgia and Florida, have seen cases of the novel coronavirus decrease over the past two weeks.
In addition to those three states, others that have seen case counts of the novel coronavirus are Alabama, Arizona, Colorado, Louisiana, Maryland, Massachusetts, Mississippi, Nevada, New Hampshire, New Mexico, North Carolina, Ohio, Oklahoma, Oregon, Rhode Island, South Carolina, Tennessee, Utah, Washington, Wisconsin and Wyoming. Washington D.C. has also seen a decrease in cases over the past two weeks.
Texas surpassed New York in total coronavirus cases in late-June, becoming the state with the third-most confirmed cases in the U.S. On Sunday, August 16, the Texas Department of Health reported 6,204 newly confirmed cases, nearly 4,000 less than the state's largest single-day increase, reported in July.
The Texas DOH has reported a decreasing number of cases over the past two weeks and the state's 7-day moving average of cases has continued to move downward. Across Texas, there are now 535,042 confirmed cases and 9,983 deaths.
During a recent press conference, Texas Governor Greg Abbott suggested that the decline in cases and hospitalizations across the state came as a result of residents following the state's mask mandate and social distancing measures. On June 26, Abbott took additional measures, and ordered bars across the state to close for the second time during the pandemic.
Similarly, in Georgia, from August 2 to August 16, the state's 7-day moving average number of cases has decreased. According to the Georgia Department of Health, on August 2, the state's 7-day moving average number of cases was 3,639, but this has since decreased to 2,984, reported on August 16. Across Georgia, there are currently 237,030 confirmed cases and 4,702 deaths.
The decreasing number of cases in Georgia comes as the state's Governor Brian Kemp recently extended an executive order banning large gatherings and encouraging older residents to shelter in place until August 31.
"While encouraged by the data, we cannot grow complacent. This Executive Order extends the shelter in place order for the medically fragile, continues the ban on large gatherings, and maintains health and safety protocols for Georgia businesses," Kemp said in a recent statement.
Like Texas, Florida surpassed New York for total cases at the end of July, and is now the state with the second-most confirmed cases, but those case counts have decreased recently. The Florida Department of Health reported 2,760 newly confirmed cases on Saturday, August 15, the lowest number of cases reported in a single day since mid-June.
Florida's Department of Health shows the number of weekly cases decreasing greatly from July 26 to August 9. In that time period, the state reported at least 45,738 confirmed cases, but this number dropped by nearly 5,000 in the preceding week. In Florida, there are currently over 576,000 confirmed cases, and at least 9,539 deaths.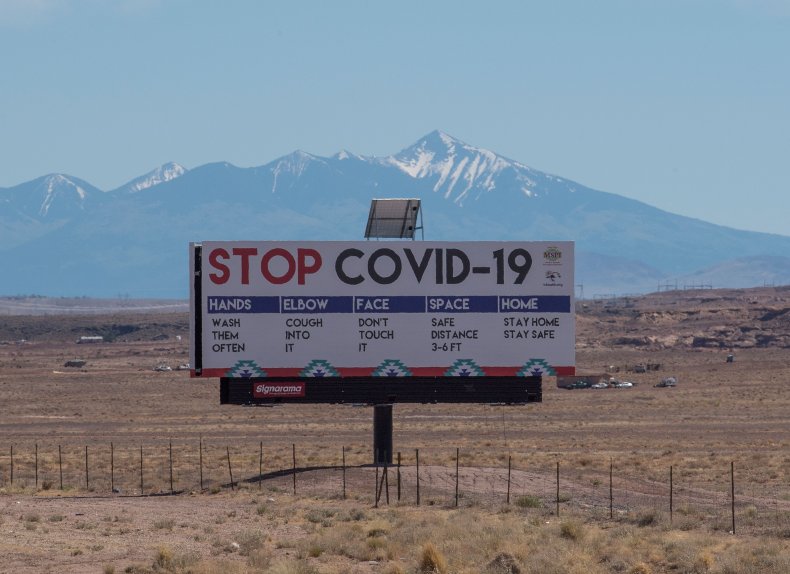 In Arizona, cases have drastically decreased over the past two weeks, as there have been less than 2,000 newly confirmed cases, every day, since July 22. Across Arizona, there are now over 194,000 confirmed cases and at least 4,506 deaths, according to the Arizona Department of Health.
Arizona's decrease in cases comes come as several areas across the state have implemented mask mandates, including all of Maricopa County. On July 23, Arizona Governor Doug Ducey extended an executive order, which paused the reopening of gyms, bars, nightclubs and movie theaters.
"Over recent weeks, Arizona has made significant progress to contain the spread of COVID-19, but we cannot let up," Ducey said in a statement announcing the extension. "COVID-19 remains widespread in our communities, putting lives and public health at risk. We have to continue to press on and keep doing the things that are working: wearing a mask, staying physically distant, avoiding congregating and activities that lead to congregating, and staying home as much as possible."
The new coronavirus, which causes the respiratory disease COVID-19, has now infected over 5.4 million people across the U.S., according to a tracker from Johns Hopkins University. There are at least 170,178 deaths related to the virus.
Newsweek reached out to the Department of Health and Human Services for comment but did not receive a response in time for publication.