Texas Girl, 4, With COVID Dies in Her Sleep, Had No Pre-existing Conditions
Texas child Kali Cook, 4, is believed to have died from coronavirus, although Galveston County Health District is reportedly yet to confirm this officially.
Mother Karra Harwood told the Houston Chronicle that her child appeared fit and well on September 6, but later developed a fever before passing in her sleep in the early hours on September 7. Harwood told Fox8Live that Cook did not have any pre-existing conditions.
A medical examiner's officer said the 4-year-old had tested positive for coronavirus when she died. However, despite Galveston County Health District describing the child's passing as COVID-related, an investigation is yet to confirm the exact cause of death.
Newsweek has contacted Galveston County Health District and Harwood for comment.
Pending the investigation results, Cook may become the youngest county resident to die of the virus, which has claimed 472 other lives as of Monday, September 13.
Cook was a preschooler at K.E. Little Elementary School in Bacliff, Texas, but officials had confirmed the girl was in attendance on September 1, and authorities had never been notified of any coronavirus exposure or positivity.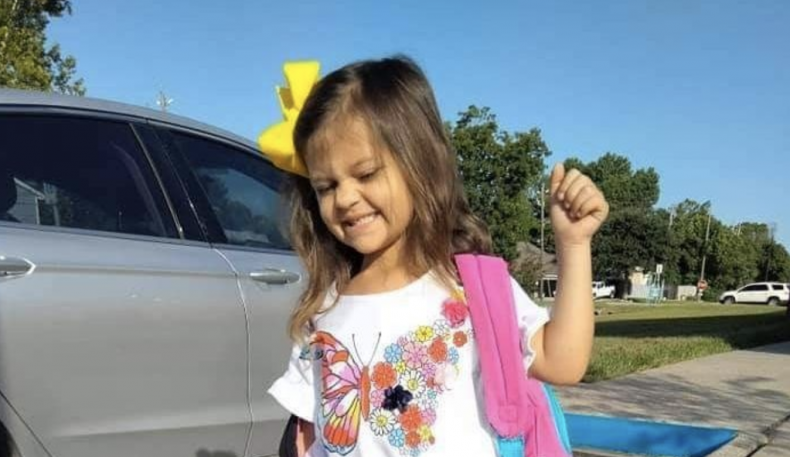 A GoFundMe page set up by her mother to cover funeral expenses has raised more than $20,000 dollars in five days.
A statement written by the family on the fundraising page reads: "Our beautiful baby girl gained her wings this morning. Her heart was too pure for this cruel world and God decided he needed another beautiful angel on his side. We are all so broken and lost and just trying to figure out how we are gonna get through this life without her light."
Harwood and many other members of her family have since been quarantined due to their own COVID-19 infections. The mother informed Galveston News she now regrets not being vaccinated.
She said: "I was one of the people that was anti, I was against it. Now, I wish I never was."
Because Cook was younger than 12 years old, she was ineligible to be vaccinated.
The unusually young death has occurred against a backdrop of a two-month rise in coronavirus cases in Galveston County, mirrored across the U.S.
Health officials continue to urge people to get vaccinated to help protect others against the spread of the virus. 60.58 percent of eligible Galveston County residents, and approximately half of America's total population, have now received full courses of vaccines.
Cook's death coincides with a new report suggesting unvaccinated children are less likely to die after contracting COVID-19 than vaccinated adults in all age groups. Meanwhile, concerns are rising that the Mu Variant may be vaccine-resistant.