Texas GOP Wants To Bury Gun Control In Another Commission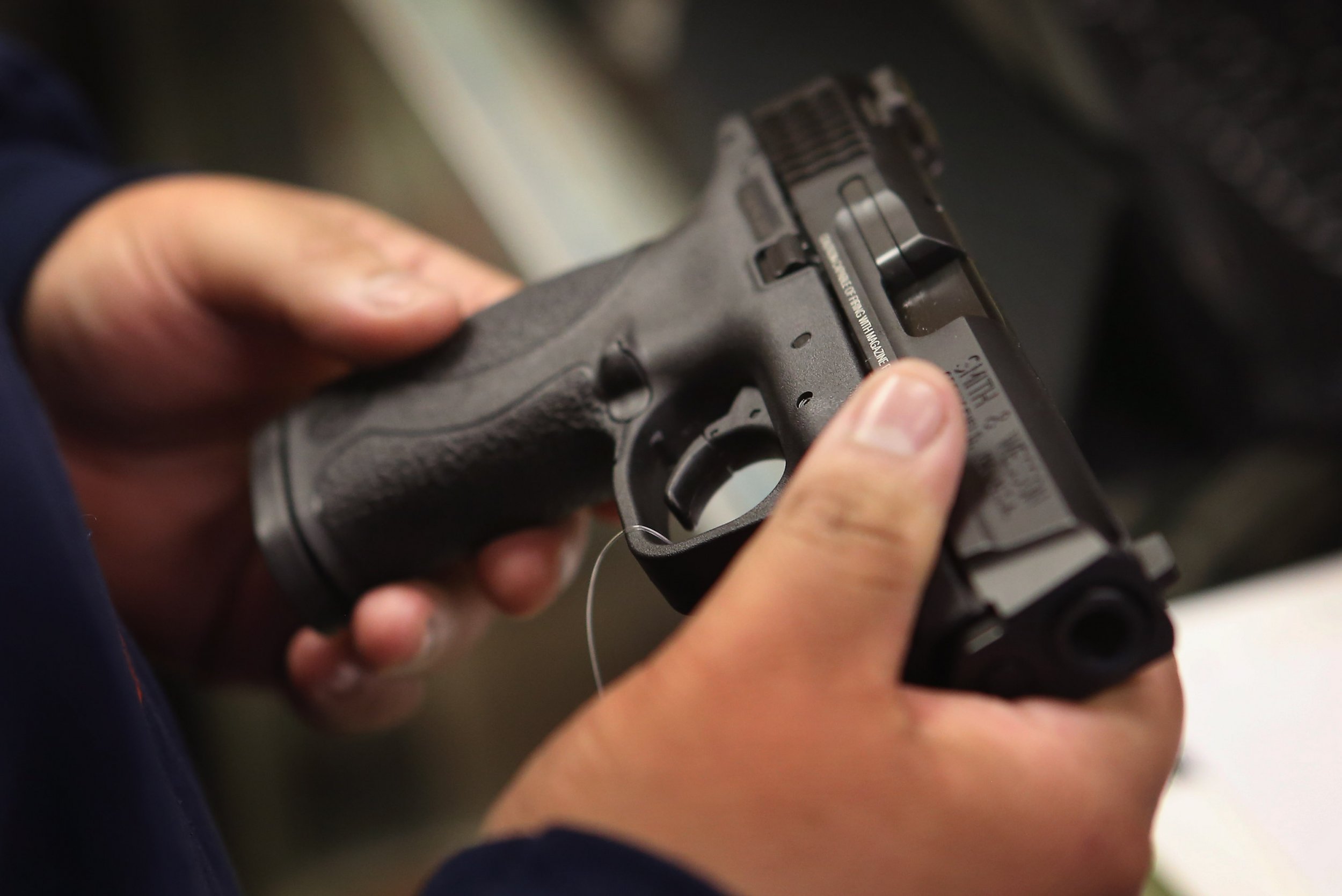 A Texas Republican wants to create a blue-ribbon panel to study gun violence in the wake of Sunday's mass killing at a church — but a rival Democrat said no one needs another commission to "sit around and talk" about a crisis crying out for action.
State Representative Jason Villalba, a Republican, proposed a bipartisan gun law commission this week, but one day later, two fellow state lawmakers, both Democrats, said the murder of 26 people in a Sutherland Springs church showed it was time to declare a public health emergency and change laws.
"We don't need a commission. We need bills," Poncho Nevárez said. "What are we going to do in a commission, sit around and talk?"
As a gun owner himself, Nevárez said he did not want to take away weapons from owners—which might not survive a legal challenge anyway—but called out Republican proposals as not going far enough to stop future shootings.
"It's almost fatalistic," Nevárez said.
Texas Attorney General Ken Paxton this week proposed increasing security by arming churchgoers and parishioners. The state passed a law in September allowing for volunteer armed guards. Meanwhile, Governor Greg Abbott proclaimed a "day of prayer," but has not proposed any policy reforms.
President Donald Trump's solution was one that focused on mental health instead of guns. He said it "wasn't a guns situation" in a press conference in the days following the shooting, calling Kelley a "deranged individual."
In Tuesday's letter, Villalba wrote, "The primary charge of the commission shall be to determine the root causes of gun violence in Texas and to provide proposed legislation to address these issues and which shall be adopted in the 86th Legislature. The secondary charge of the commission shall be to publish the findings of the commission and disseminate through education and conference the proposals of the commission."
"The commission shall focus on ALL possible causes of gun violence in Texas INCLUDING lax or deficient gun control laws and regulations in Texas. No shibboleth shall be off limits. THERE NEEDS TO BE COMMON SENSE GUN CONTROL REFORMS IN TEXAS!"
It is unclear what additional information Villalba believes Texas stands to gain from a commission. Americans own more guns than citizens of any other country, and there are more shootings and gun deaths per capita in this country than in any other.
It's been just a few days since Devin Kelley shot and killed 26 people and injured at least 20 in a church in Sutherland Springs, Texas, leaving the 600-person town devastated. Lawmakers face the same struggles as Nevadans did in the aftermath of their own mass shooting one month ago –– while politicians seemed willing to come together to ban bump stocks in the days after the shooting, the legislation remains frozen. The decline of national attention as the country moves on to other tragedies is an added layer of pressure to the lawmakers to move quickly as they have momentum.
Texas Gun Sense, a non-profit that organized the press conference, said in a statement following the shooting, "Gun violence is a public health crisis in Texas and the United States...Every incident like the shooting in Sutherland Springs is an indication that action is needed now in communities across the state and nation."