The Texas GOP denied the Log Cabin Republicans, which is an organization that represents LGBTQ Republicans, earlier this month from having a booth at their state convention, sparking a debate online about the treatment of gay conservatives.
The state GOP, which includes anti-LGBTQ language in their official party platform, voted 4-3 against allowing the Log Cabin Republicans from setting up their booth, according to the Dallas Voice. The vote comes during Pride Month, with some members of the LGBTQ community sounding the alarm about a rise in homophobia and transphobia.
The Log Cabin Republicans pushed back against the decision, writing in a statement that the party needs to "expand the tent" to include members of the LGBTQ community or face electoral losses.
"President Trump, who historically expanded the GOP's coalition, made clear that LGBT conservatives are welcome in the America First movement and the Republican Party," the organization wrote. "It's shameful that the Texas GOP leadership is choosing not to follow his lead."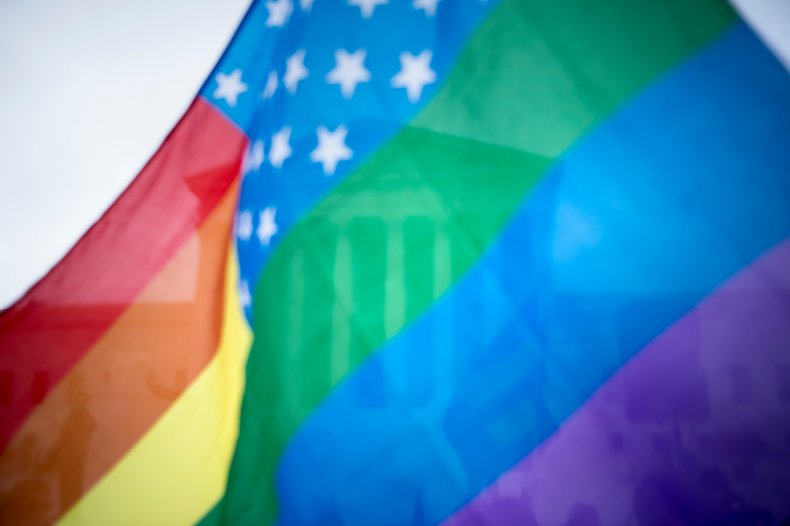 Some Republicans also condemned the decision. Donald Trump Jr. accused the Texas Republican Party of "cancelling" gay Republicans by excluding them from the convention.
"The Texas GOP should focus its energy on fighting back against the radical democrats and weak RINOs currently trying to legislate our 2nd Amendment rights away, instead of canceling a group of gay conservatives who are standing in the breach with us," the former president's son wrote in a statement to Breitbart.
Republican strategist Arthur Schwartz wrote that the state Republican Party should instead focus on punishing GOP Senator John Cornyn, who has advocated for some gun control measures following last month's deadly mass shooting at Robb Elementary School in Uvalde, Texas, that killed 19 students and two teachers.
"Hey@MattRinaldiTX. You should spend less time kicking Log Cabin Republicans out of the TX GOP convention and more time focusing on kicking John Cornyn out of the party for promoting this garbage," he tweeted.
Others pointed out the Republican Party's resistance to supporting LGBTQ rights, including same-sex marriage, should make the decision from the state party unsurprising. Some Twitter users questioned why members of the LGBTQ would even vote for a party opposing their rights.
According to Texas Tribune Editor-in-Chief Sewell Chan, the state party's official platform contains language defining homosexuality as an "abnormal lifestyle choice."
Meanwhile, former Democratic Congressional candidate Russell Foster wrote on Twitter: "Yet they will still vote for Republicans in November even though they have shown over the last 6 years to hate everything that the Log Cabin Republicans represent. The Texas GOP bills have been attacking them for years. Why keep voting for the people who don't want you to exist?"
"Watching Log Cabin Republicans be denied access at the Texas Republican Convention is like if cows were incredulous over their applications being rejected by the butcher," tweeted writer Charlotte Clymer.
Newsweek reached out to the Texas Republican Party for comment.