Texas GOP Lawmaker Investigates About 850 Books on Race, LGBTQ Issues in Schools
A GOP lawmaker in Texas is investigating whether school districts in the state have copies of about 850 books related to race and sexuality after a number of districts apparently faced backlash from parents for having similar reads.
State Representative Matt Krause, the chair of the House Committee on General Investigating, issued a letter to the Texas Education Agency that he's "initiating an inquiry into Texas school district content," according to the October 25 letter.
"Recently, a number of Texas school districts around the state including Carroll ISD, SpringBranch ISD, Lake Travis ISD, Leander ISD, and Katy ISD, have removed books from libraries and/or classrooms after receiving objections from students, parents, and taxpayers," the letter stated.
The committee can begin inquiries concerning matters they consider "necessary for the information of the legislature or for the welfare and protection of state citizens."
The Republican's letter also included a 16-page list of more than 800 books and asked the school districts to identify the number of copies they have and where they are located on campus, the cost to purchase the books and other books they own related to a number of topics related to race and sexuality. It didn't specify which school districts were being investigated but was addressed to selected superintendents and Lily Laux, the Texas Education Agency deputy commissioner of school programs.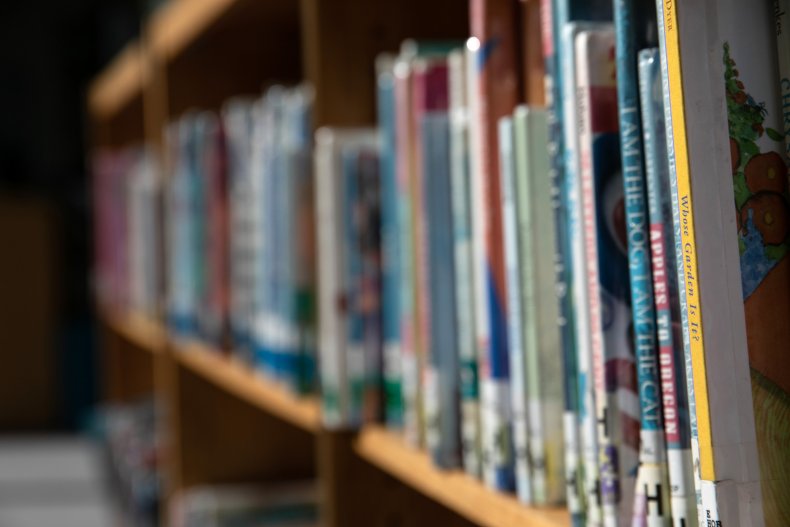 Krause asked Texas schools to record any "material that might make students feel discomfort, guilt, anguish, or any other form of psychological distress because of their race or sex or convey that a student, by virtue of their race or sex, is inherently racist, sexist, or oppressive, whether consciously or unconsciously."
His list of reading material includes the 1967 Pulitzer Prize-winning novel "The Confessions of Nat Turner" by William Styron, "Between the World and Me" by Ta-Nehisi Coates and "What is White Privilege?" by Leigh Ann Erickson.
Books about teen pregnancy, abortion, sexually transmitted diseases and homosexuality must also be reported to the committee. These titles include "LGBTQ Rights" by Natalie Hyde, "It Gets Better: Coming Out, Overcoming Bullying, and Creating a Life Worth Living" by Dan Savage and "Sex, Puberty, and All That Stuff: A Guide To Growing Up" by Jacqui Bailey.
The lawmaker didn't provide any insight into how the books were selected but asked the schools to report any book that violates House Bill 3979, which has been called a "critical race theory law."
Texas schools were given until November 12 to respond but it's not clear by Krause's letter what will happen if a district owns a book on the list.
Krause is a lawmaker from Fort Worth and a founding member of the House Freedom Caucus, according to the Texas Tribune. He's running against Texas Attorney General Ken Paxton for the position.
State Rep. Victoria Neave, a Democrat from Dallas and the vice-chair of the committee, told the Tribune that she's not sure why Krause initiated the investigation but believes it's a campaign tactic. She added she was notified of the inquiry after a school district reached out to her.
"His letter is reflective of the Republican Party's attempt to dilute the voice of people of color," she said, adding that she will take the appropriate next steps.
Newsweek reached out to Krause's office for comment.