Texas Gov. Abbott to Allow Large Indoor Crowd as State GOP Convention Nears
Texas has seen a recent surge in COVID-19 cases, with Houston being one of the hottest spots in the nation. In response, Governor Greg Abbott on Friday ordered all bars to shut down for a second time, but he left the door open for many businesses to remain open.
The governor last Tuesday empowered local officials to restrict outdoor gatherings of 100 or more people, but indoor gatherings received no mention. With the state's Republican Party Convention just a little more than two weeks away, this would mean around 6,000 expected members of the state's GOP could roll into the George R. Brown Convention Center in Houston, and masks are not required.
Kyle Whatley, the executive director for the Texas Republican Party, said the convention's program is already getting printed, and the party is moving forward in the process.
"All systems are go, folks. This is happening," Whatley said in the Texas Tribune.
The Texas GOP Convention is scheduled for July 16-18. The party's convention typically brings in nearly 12,000 attendees, but only half of that is expected with the COVID-19 outbreak.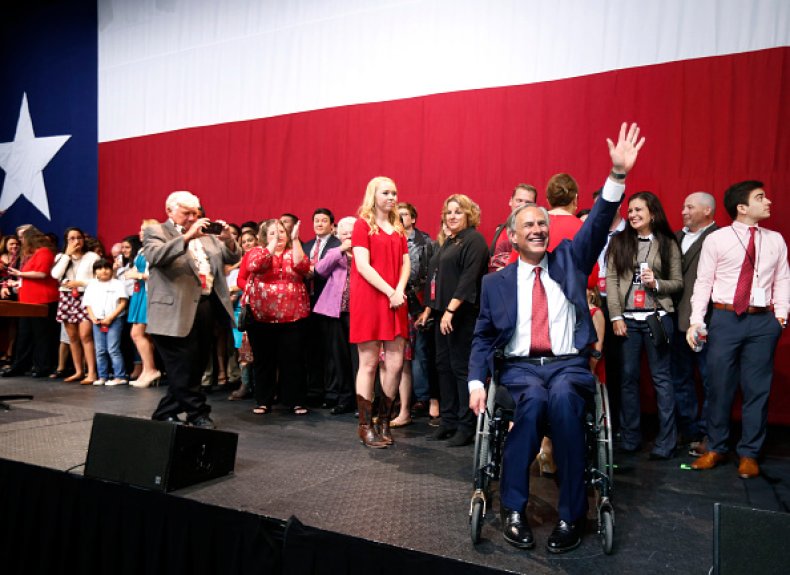 Harris County Judge Lena Hidalgo last week ordered people to wear masks in public, and that businesses also require customers to wear masks. Melissa Arredondo, a spokesperson for the judge's office, said the convention doesn't fall into the parameters of a business.
"The Republican Party isn't considered a commercial entity, so they themselves are not required to comply with the mask order," Arredondo said.
Texas Republican Party chairman James Dickey said the convention will not require attendees to wear masks, but they can if they desire.
David Lakey, a former commissioner for the Texas Department of State Health Services, said he would apply the 100-person rule to indoor venues as well.
"I think, right now, I wouldn't hold a group larger than 100 individuals," Lakey said. "I think people need to be very cautious about making—especially in the month of July—any plans for a big conference."
Lakey said he would advise any convention goers to wear a mask. He added that outdoor events are much safer than indoor events
"If you have a convention where there's a large number of people inside, sitting close to each other, especially without masks, then no one should be surprised that there will be people that will get infected in that setting," Lakey said. "When you're outdoors, you have UV light, and you also have the wind that's going to disperse any respiratory droplets. And so, in general, people believe that being outside is less risky than being inside."
Data from the state's health department show that slightly more than 2 million tests have been conducted in Texas, with 148,728 positive cases and 2,393 deaths—as of Sunday afternoon. Harris County has reported the most cases with 29,163, which is almost 10,000 more than Dallas County, which is second with 19,595, according to the state's website.
Newsweek reached out to Abbott's office on Sunday, but there was no reply by the time of publication. This story will be updated with any information from his office.