Texas Gov Could Hand Control of Austin Police to State After City Cuts Budget
Texas Governor Greg Abbott said Monday that legislation had been drafted to move control of Austin policing from the Austin Police Department (APD) to state law enforcement officials months after the city passed cuts to the city's police budget.
The Republican governor had previously suggested transferring control of the city's police before announcing that a bill had been drafted Monday on Twitter. Details of the legislation are not clear, while any lawmakers who might be planning to file the bill have not yet been identified.
"Just in time for Christmas: The Legislative Council has sent draft language for a proposed law that would transfer control of the Austin Police Department to the Texas Department of Public Safety," Abbott tweeted. "One way or another we will pass a law to keep Austin safe."
In August, the Austin City Council voted for police budget cuts in the wake of criticism over the APD's handling of this year's protests against police brutality and racial injustice, which began in the city and elsewhere following the police killing of George Floyd in Minneapolis on May 25.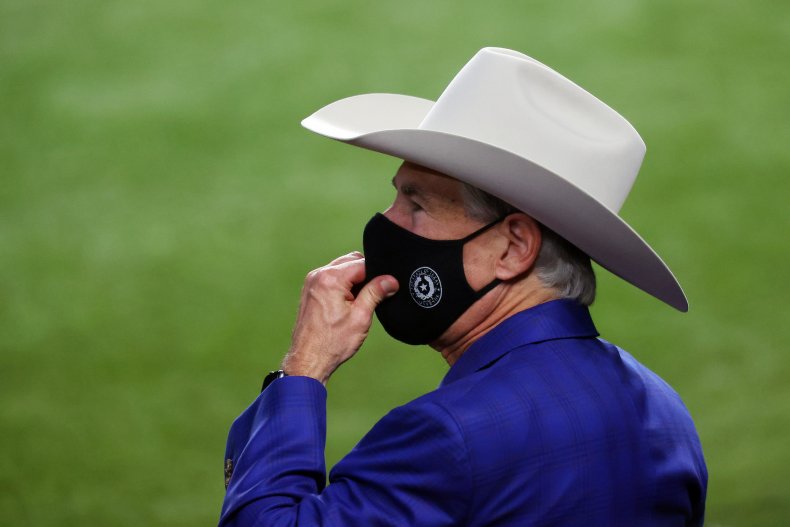 Abbott and others insisted that the budget cuts were a dangerous implementation of "defunding the police." The cuts amounted to $150 million, or around one third, of the department's $434 million total budget being reallocated away from the APD. The plan called for most of the money to be redirected to fund community safety programs or to operate former APD functions like 911 dispatch calls independently from the police department, according to KVUE.
Although the new budget only went into effect on October 1, U.S. Attorney Gregg Sofer blamed the move on a 55 percent increase in Austin murders during the past year on Friday, remarking that "increased violence is exactly what you can expect" when local governments decide to "defund the police" while announcing a new program to "restore peace to Austin neighborhoods." Abbott immediately responded to the comments by tweeting that Texas "will fix this" by passing "a law this session supporting law enforcement and defunding cities that defund police."
The governor first suggested using state law enforcement resources to control Austin policing on September 3, when he shared an article on Twitter outlining a similar proposal from two former Texas state lawmakers who had suggested that he "deploy Texas Department of Public Safety for general law enforcement duties" in Austin.
"This proposal for the state to takeover the Austin Police Department is one strategy I'm looking at," Abbott tweeted. "We can't let Austin's defunding & disrespect for law enforcement to endanger the public & invite chaos like in Portland and Seattle."
Newsweek reached out to Abbott's office for comment.