Texas Gov. Greg Abbott Booed Upon Arriving at Uvalde School Shooting Site
Texas Governor Greg Abbott faced jeers and boos when visiting Uvalde, Texas, on Sunday.
In the aftermath of the shooting that left 19 students and two teachers dead at Robb Elementary School on Tuesday, the governor and other Republicans received criticism for their opposition to stricter gun laws and regulations that advocates say could prevent further mass shootings.
Abbott traveled to Uvalde to meet with President Joe Biden. However, when the Republican governor arrived, some residents vocalized their frustrations about what they see as a lack of action from the state government.
"We need change, governor," one man could be heard shouting amid the boos, while others could be seen giving him a thumbs down.
The man continued pleading: "Our children are under constant attack in this community. We need help." Meanwhile, another voice could be heard shouting, "Shame on you, Abbott," according to Reuters.
Clips of Abbott at the school, where memorials had been placed for the victims, amassed tens of thousands of views on Twitter Sunday afternoon.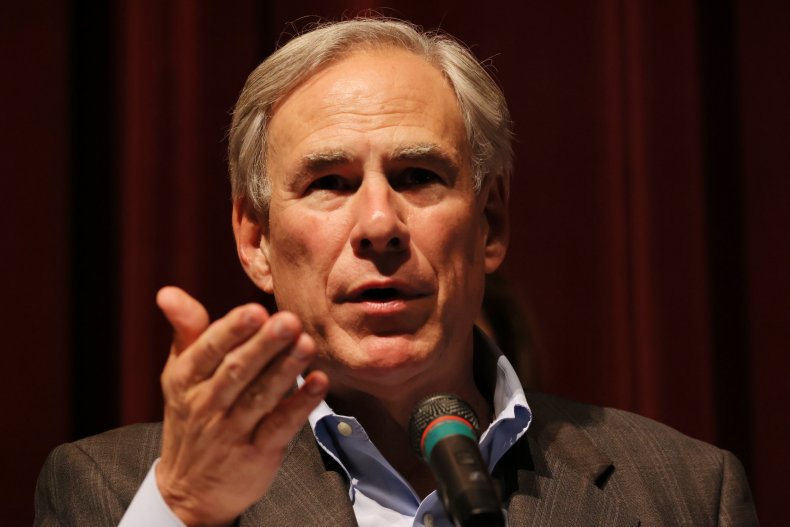 Other videos show people pleading with Biden that "we need action" during his visit, while others thanked him. The Biden administration, in the aftermath of the shooting, has doubled down on calls for tightened gun laws across the country.
"Do something!" one person shouted at the president.
The frustration comes as the community continues to grapple with one of the deadliest school shootings in U.S. history. Abbott has found himself frequently facing criticism over the state's relatively lax gun laws and pulled out of a scheduled appearance at a National Rifle Association (NRA) convention in Houston this weekend. The NRA is a major GOP donor.
Some Texas lawmakers, including state Senator Roland Gutierrez, a Democrat who represents Uvalde, have pushed for a special session to address gun control, as Abbott has said "all options are on the table."
Local law enforcement have also taken heat in the shooting's aftermath, facing accusations of having a delayed response. Though some officers entered the school upon arrival, they quickly retreated out of concerns they could be shot. The governor has offered some criticism against the police, saying he was "livid" about being misled about their response.
Despite the criticism against him, polls have found that the governor remains the frontrunner for reelection in November, where many conservative voters continue opposing stricter gun laws.
Newsweek reached out to Abbott's campaign for comment.