Texas Gov. Greg Abbott Orders Immediate Improvements to State's Electric Grid
Texas Gov. Greg Abbott announced on Tuesday he sent a letter to members of the Public Utility Commission of Texas (PUC) ordering them to take immediate action to improve electric reliability across the state.
The letter directs several improvements be made to the Electric Reliability Council of Texas (ERCOT), which controls approximately 90 percent of the power in Texas.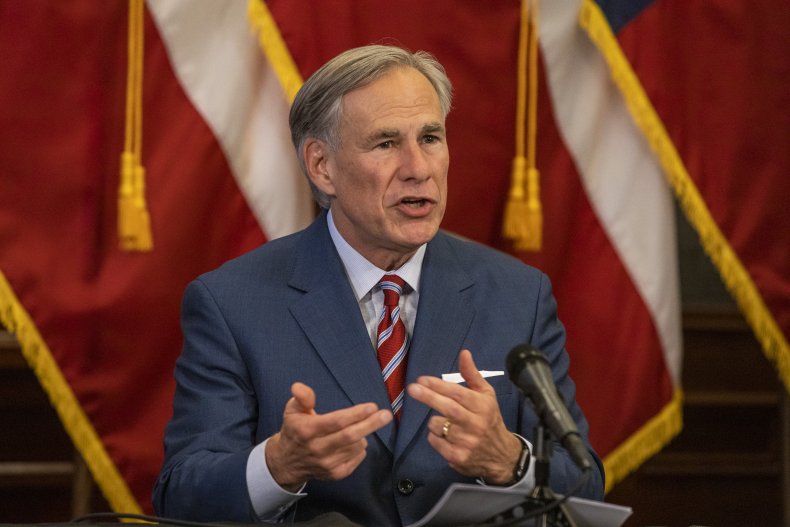 Actions Abbott ordered the PUC to take include the following:
Streamline incentives within the ERCOT to foster the development and maintenance of adequate and reliable sources of power, like natural gas, coal, and nuclear power.
Allocate reliability costs to generation resources that cannot guarantee their own availability, such as wind or solar power.
Instruct ERCOT to establish a maintenance schedule for natural gas, coal, nuclear, and other non-renewable electricity generators to ensure there is always an adequate supply of power on the grid to maintain reliable electric service for all Texans.
Order ERCOT to accelerate the development of transmission projects that increase connectivity between existing or new dispatchable generation plants and areas of need.
Abbott also noted in the letter that "(t)he objective of these directives is to ensure that all Texans have access to reliable, safe, and affordable power, and that this task is achieved in the quickest possible way."
The Republican governor also shared news of his letter to his official Twitter account on Tuesday.
ERCOT was widely condemned after Texas experienced unprecedented outages during a winter storm due to grid problems. The Texas Department of State Health Services reported that about 151 people in Texas died during the storm, though those statistics also include others factors such as auto collisions.
Critics have claimed Abbott has been overly concerned about Texas funding its own wall along the border it shares with Mexico when he should be focused on the possibility of power outages this summer. Some people have even suggested he has been using issues like the border as a distraction, since he first announced his wall plans just as ERCOT sent out summer advisory alerts that asked customers to conserve energy as increasing heat was putting a strain on the company's electric grid systems.
During a June press conference to discuss the border wall, a reporter asked Abbott about the current state of ERCOT's power systems. Abbott answered that the "energy grid in Texas now is better than it's ever been."
Today, the governor seemed to signal the need for more improvements in ERCOT, especially regarding its communications.
In his letter sent, Abbott wrote, "Through clear communication, transparency, and implementation of these critical changes, the PUC and ERCOT can regain the public's trust, restore ERCOT's status as a leader in innovation and reliability, and ensure Texans have the reliable electric power they expect and deserve."