Texas Gov. Greg Abbott Plans to Solicit Donations Across Country to Build Border Wall
Texas Gov. Greg Abbott said in a podcast interview released Tuesday his state will be soliciting donations from across the country to help fund its own border wall. He also promised "great transparency" during his proposed plan, declaring "everyone will know every penny in, every penny out, but the sole purpose for those funds will be going to build the border wall."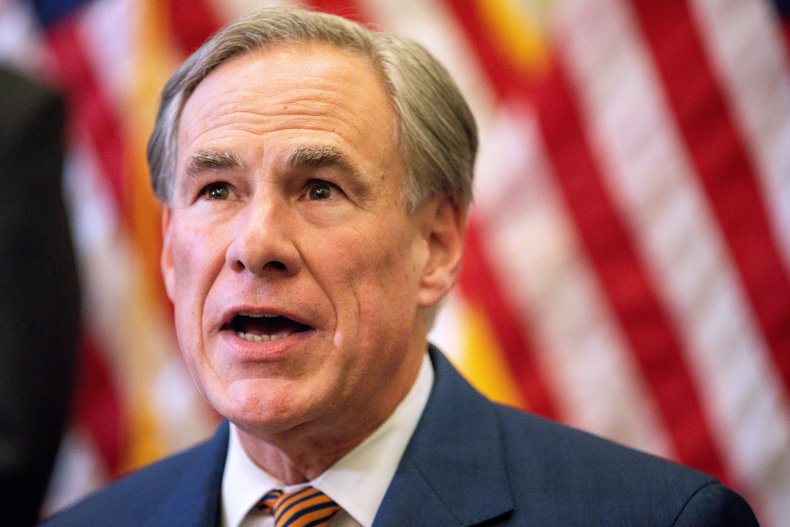 He made the comments during an appearance on the conservative talk show podcast Ruthless, which is hosted by Comfortably Smug, Michael Duncan and Josh Holmes. During a conversation about border security with the hosts, Abbott said a wall would be built from donations made to a fund "overseen by the state of Texas in the governor's office."
Abbott had recently discussed Texas building its own wall last week. On June 10, he hosted a Border Security Summit in Del Rio, Texas, during which he said the state would build a border wall along the state's shared border with Mexico. Along with the wall announcement, Abbott discussed other border initiatives during the summit, including a $1 billion allocation for border security in the state budget, and a plan to establish a Governor's Task Force on Border and Homeland Security.
However, critics have questioned the legality of Abbott authorizing the state to construct a wall on its own. Domingo Garcia, national president of the League of United Latin American Citizens, spoke about Abbott's plan with the Texas Tribune following his summit comments. She said, "States don't have authority over immigration and our borders, that's a federal authority."
Garcia also threatened legal action at that time should Abbott proceed. She commented, "It's not constitutional and we're planning to challenge it in court once we see the final order."
During the Ruthless appearance, Abbott did not provide any other details about his plan for obtaining funding through online donations, but he indicated more details will come soon. He said, "When I do make the announcement later on this week, I will also be providing a link that you can click on and go to for everybody in the United States—really everybody in the entire world—who wants to help Texas build the border wall. There will be a place on there [online] where they can contribute."
One of the campaign promises made by former President Donald Trump when he originally ran for office in 2016 was to build a wall along the U.S.-Mexico border. He promised Mexico would pay for the wall, but funds for the $15 billion project came from American taxpayers. His administration completed 458 miles of the a wall, according to U.S. Customs and Border Protection statistics.
President Joe Biden issued a proclamation on his first day in office that stopped the wall construction.
Newsweek contacted Abbott's office for further comment but did not hear back in time for publication.