Texas Gov. Greg Abbott said his state's capital city has become more dangerous because of a homelessness problem, and on Wednesday he directed Austin's city leader to fix it or the state would take action.
Abbott, the Republican governor of the Lone Star State, sent a letter to Austin Mayor Steve Adler and his all-Democrat council Wednesday to address a "mounting homelessness crisis" within 30 days, or else the state would take things into its own hands.
The governor cited news reports that claimed "needles and feces" had become more prevalent in certain parts of the city, and urged Austin leaders to clean it up before he would deploy five state agencies to address them, the Austin American-Statesman reported.
"Some businesses are struggling to keep sidewalks clear. Some homeowners feel threatened. Some homeless are interfering with sidewalks, with street and with rights of way," Abbott said. "Feces and used needles are accumulated at alarming rates."
Abbott on Twitter said he would "unleash the full authority of every state agency to protect the health and safety of all Texans," if Austin's city council doesn't rescind its ban on homeless camps by Nov. 1.
This summer, the city rescinded laws that limited homeless camps around town, and now these encampments have sprung up all over parts of town, most notably under the vast amount of highway underpasses. The Interstate 35 double-decker that cuts through the heart of Austin is just blocks away from the state capitol, the University of Texas and countless businesses in the area.
"As the governor of Texas, I have the responsibility to protect the health and safety of all Texans, including Austin residents," Abbott said. "Further inaction by you and the Austin City Council will leave me no choice other than to use the tools available to the state of Texas to ensure that people are protected from health and safety concerns caused by the Austin homeless policies."
Abbott threatened to send the state's Health and Human Services Commission to areas of Austin so they can check the spread of disease and "impose control measures."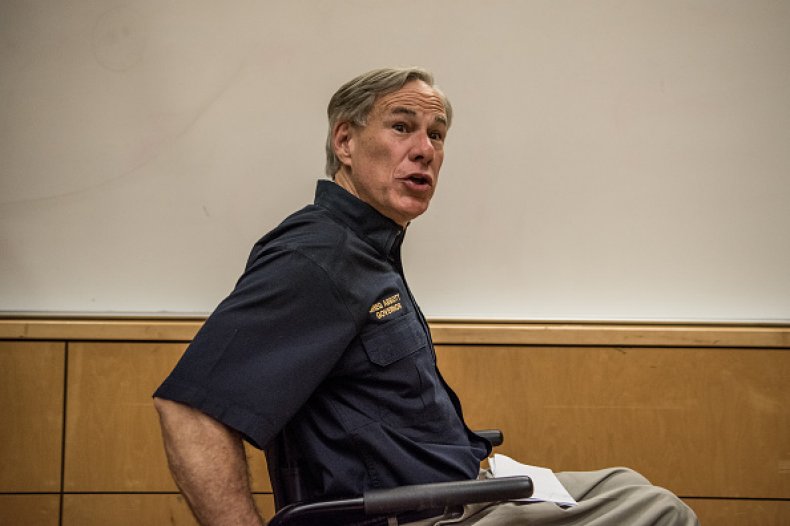 He said he would have the Texas Commission on Environmental Quality oversee a plan to protect the city's stormwater drainage systems and local water quality from "elevated concentration of E. coli in Austin creeks or watersheds."
The governor said state troopers could stand presence to protect state employees to and from their places of work, and he would also employ the state's transportation department to ensure homeless people's belongings do not straggle into roadways.
"Austin has had several opportunities to solve the problems, to no avail," Abbott wrote. "Texans cannot be expected to wait further to ensure their health and safety needs are met.
"As a result, I will give you until Nov. 1, 2019 to demonstrate consequential improvement in the Austin homelessness crisis and the danger it poses to the health and safety of the public. If meaningful reforms are not implemented by then, I will direct every applicable state agency to act to fulfill my responsibility to protect the health and safety of Texans in your jurisdiction."
Austin City Council member Delia Garza said the letter was a threat, and that the governor should focus on other things like gun laws.
"I guess writing threatening letters and fear mongering about our most vulnerable Texans earns you more political points than, say, reforming gun laws—something that would actually save lives," Garza said.
Austin council member Leslie Pool welcomed any help to address homelessness in the state's capital.
"I think we all would appreciate the state—and the feds—stepping up to the plate to provide necessary levels of funding to all Texas cities that are grappling with the challenges of homelessness," Pool said. "He is the governor, after all, and the welfare and health of all who live in this state are his responsibility."