Texas Gov Says Austin's Police Budget Cut 'Paves the Way for Lawlessness'
Texas Governor Greg Abbott criticized a Thursday decision by the Austin City Council to remove $150 million from the city's police department budget.
Under the new city budget, three cadet classes for new officers are expected to be canceled. Overtime pay for officers will be reduced and vacancies in the mounted patrol are expected to be eliminated. City officials intend to redirect the funds into community services.
Austin's decision aligns with moves by other U.S. cities to cut police funding in the aftermath of protests against police brutality following the May death of George Floyd. Advocacy group Black Lives Matter has called for a nationwide defunding of police. Governor Abbott insinuated that the decision by Austin's City Council was a concession to political demands which would put the city in danger.
"Some cities are more focused on political agendas than public safety," said Governor Abbott in a Thursday statement obtained by Newsweek. "Austin's decision puts the brave men and women of the Austin Police Department and their families at greater risk, and paves the way for lawlessness. Public safety is job one, and Austin has abandoned that duty. The legislature will take this issue up next session, but in the meantime, the Texas Department of Public Safety will stand in the gap to protect our capital city."
Texas Attorney General Ken Paxton called the decision a "political haymaker driven by the pressures of cancel culture."
"In light of rising violent crime rates in many cities across the country as well the majority of Austinites opposing defunding police, the mayor and the city council should immediately reconsider this ill-advised effort at virtue signaling; which will endanger lives and property in Austin," Paxton wrote in a Thursday statement.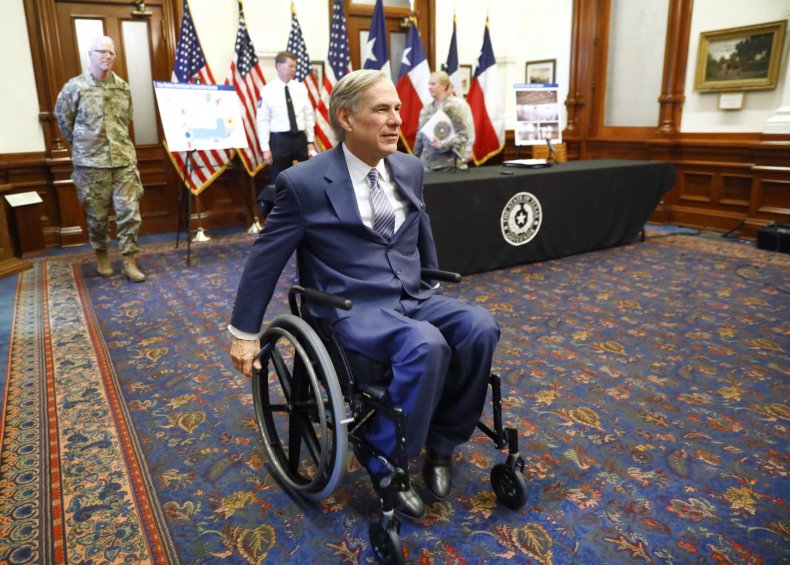 Other areas affected by the budget cuts were the 911 call center and the forensic sciences department, which officials said were primarily civilian-based and should be decoupled from the APD. Reinvested money is expected to go towards mental health responders, violence prevention, a family shelter and access to abortions.
Austin Mayor Steve Adler said during Thursday's City Council meeting that the city's new spending plan was "the most forward-looking budget in memory. This is the really the budget where we launch our future as a fairer, more just, equitable, more universally acceptable city."
In a video briefing, Austin Police Chief Brian Manley emphasized that although some officers would need to be reassigned because of the budget cuts, there would still be enough officers to appropriately handle police calls. "If you call 911," Manley said, "our officers will respond."
Police in Austin were criticized for their crowd control tactics during June protests in which two demonstrators were injured by less than lethal munitions employed by officers. Restrictions were placed on the use of such offensive weapons by the City Council after the incidents. Manley was also the subject of a June "no confidence" vote by Austin City Council members.
Newsweek reached out to the Austin chapter of Black Lives Matter for comment.