Texas Governor Asks Politicians, Residents To Sign Pledge Against Defunding Police Departments In State
Texas Governor Greg Abbott is asking Texans, including elected officials and those running for public office, to sign a pledge against defunding police departments in the state.
Abbott shared a video on his Twitter encouraging "every Texan and every candidate for public office regardless of political affiliation" to sign the "Back the Blue" pledge on his website. He also asked signers to share the pledge on social media on September 10 at 2 p.m. using the hashtag, #TexasBacksTheBlue.
"Some cities in Texas want to defund and dismantle police departments in our state," the governor said in the video, which was shared on all of his social media pages. "This reckless action invites crime into our communities and it threatens the safety of all Texans, including our law enforcement officers and their families."
He added: "We cannot let this happen in Texas. We need all leaders and all Texans to join us in backing the blue."
The pledge comes nearly a month after the Austin City Council voted to cut the city's police department budget by $150 million, including immediately cutting $21.5 million from the Austin Police Department's (APD) budget and reallocating to other public health and safety services. The city manager's proposed budget for the APD was originally $434 million.
As a response to the budget cut, Abbott tweeted that he is working on a proposal to put the control of the APD under state authority in order to stop city officials from shifting resources away from police departments and towards other services.
Abbott announced an additional legislative proposal during a press conference on August 18 that freezes property tax revenue for Texas cities that vote to defund police departments, citing a recent uptick in crimes in cities like Austin.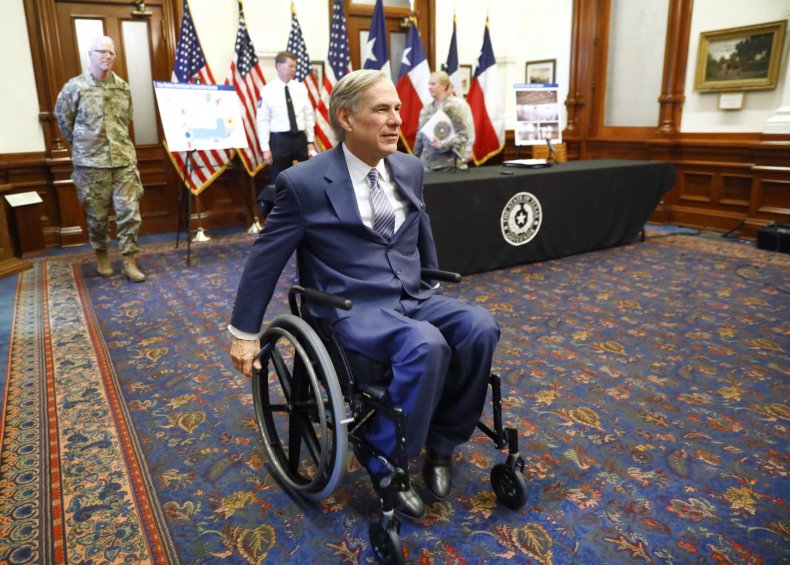 "A new study showed that Austin, Texas, is the No. 1 city in America in the year-to-year percentage increase in murders, with a percentage increase of more than 64 percent for the first half of this year," Abbott said. "Austin also has a year-to-year increase in the percent rate of aggravated robberies, increasing by 14 percent, and robberies increasing by 16 percent. When crime is on the rise, the last thing that we should do is to defund law enforcement."
Austin city leaders were critical of Abbott's comments and statistics, noting that context —like Austin's already-low homicide rates that would cause any change to be seen as a large percent increase—is significantly missing.
Abbott will hold a press conference on Thursday at the Austin Police Association to announce a new legislative proposal against police defunding and address the "Back the Blue" pledge.