Texas Governor Greg Abbott Makes Joke About Shooting Reporters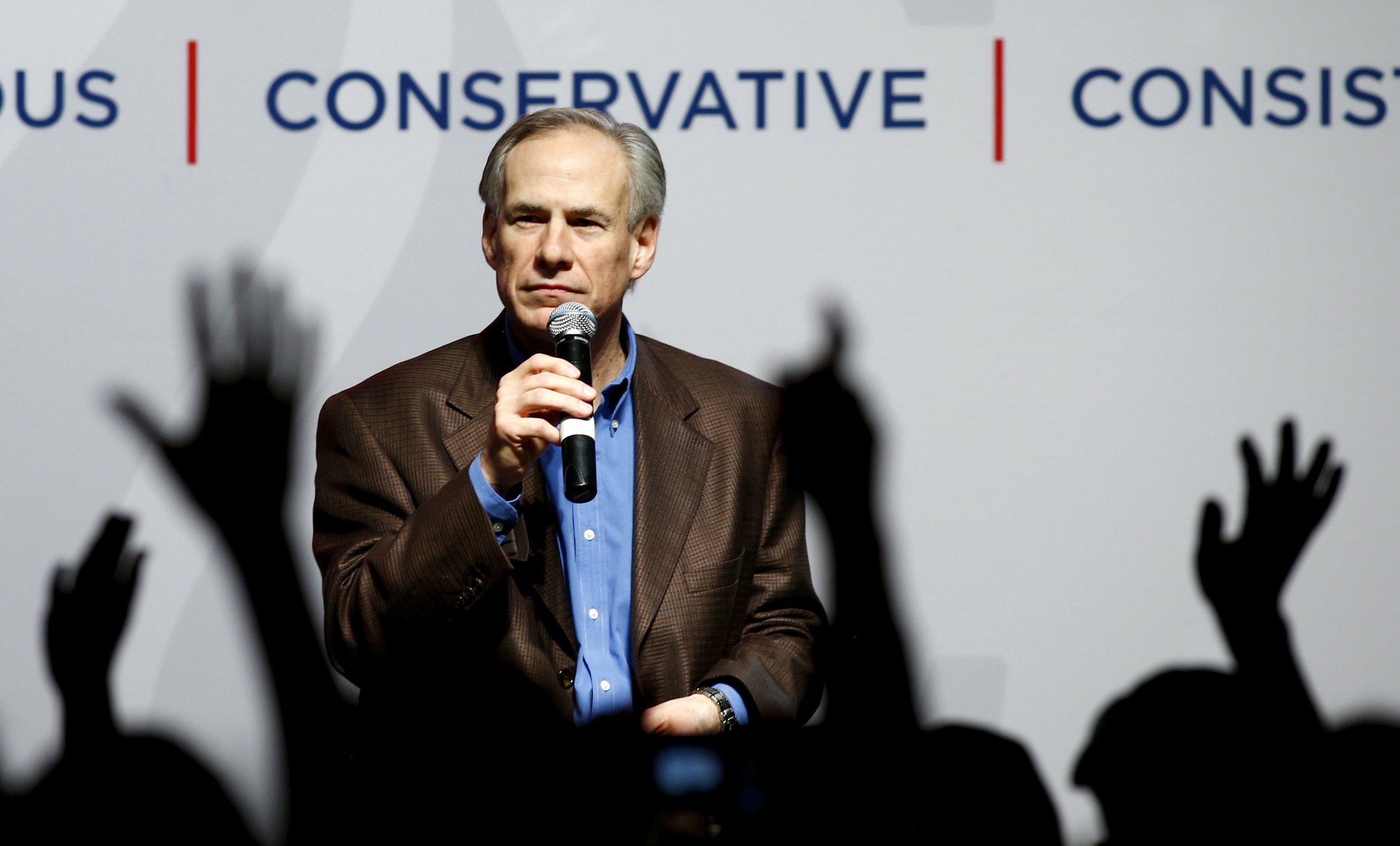 The unrelenting Republican assault on the free press continued on Friday when Greg Abbott, the Republican governor of Texas, joked about shooting journalists. The joke was made not two days after a Montana congressional candidate, Greg Gianforte, assaulted a reporter instead of answering a question on health care.
Abbott made his joke at a gun range, after signing a bill that lowers the fee for handgun licensing. Prior to that bill's passage, Texas already had some of the nation's friendliest gun laws, including one that allowed for concealed weapons on public college campuses.
After signing the fee-lowering bill, Abbott went to a gun range to show off his own prowess with firearms. Later, as he displayed his target sheet, he said, "I'm gonna carry this around in case I see any reporters."
The joke was made in plain view of several reporters and photographers. The entire incident was reported on Twitter by Patrick Svitek, a journalist with the Texas Tribune who covers state politics.
The joke would have been in exceedingly poor taste in any circumstances, but it is especially so now because, on Wednesday evening, Gianforte body-slammed Guardian reporter Ben Jacobs at a public event in Bozeman, Montana. Gianforte went on to win his special election on Thursday, but not before earning a rebuke from U.S. House Speaker Paul Ryan.
The last time journalists were murdered in the United States was on August 26, 2015, when Alison Parker and Adam Ward of a CBS affiliate in Roanoke, Virginia, were shot during a live segment. The killer was a disgruntled former employee. In 2007, a reporter for The Oakland Post, Chauncey Bailey, was shot and killed for investigations into allegations of corruption at Your Black Muslim Bakery, a popular business run by black nationalists.
Those, however, were disparate incidents. Under President Donald Trump, suspicion and even hatred of the mainstream press has all but become dogma among some sectors of the Republican Party. Such a toxic relationship between a major political party and members of the press has not been witnessed since the days of Watergate.
Reporters Without Borders, an organization that grades countries on the protections they afford to freedom of the press, now ranks the United States 43rd in the world, just below the small African nation of Burkina Faso.
Governor Abbott's office had not responded to queries about his joke at the time this article was published online. It will be updated if and when any such response arrives.