Texas Governor Indicates State May Reenter Lockdown, Says He's Disappointed Local Areas Refuse to Enforce Mask Order
Texas Governor Greg Abbott said that Texans' refusal to follow his mask order could mean that the state reenters lockdown.
In an interview with CBS19 on Friday, Abbott said he's disappointed that some local officials have refused to enforce his recently issued mask order. He said the spike in COVID-19 cases could result in "the necessity of closing Texas down."
"It's disappointing and again, I can understand the mindset being a kid who grew up in Longview myself, that this may not be the top priority. A murderer, or a rapist or a robber is far more serious to concentrate on. However, I know this also, and that is if we do not all join together and unite in this one cause for a short period of time, of adopting a mask, what it will lead to the necessity of having to close Texas back down," Abbott said.
He said business owners should be ensuring that local governments are mandating facial coverings for their own sake.
"That should be the last thing that any government wants ⁠— the last thing that any business owner wants," the governor added. "Your business owners in Tyler ⁠— in Longview, they should be demanding that their government officials enforce this face mask order now to make sure they will be able to stay open. And the only way those businesses are going to stay open is to make sure people wear masks to slow the spread of the coronavirus."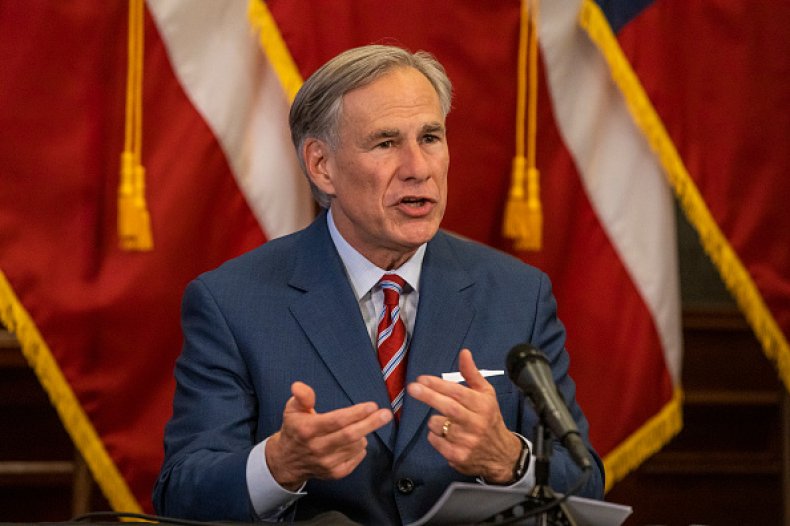 Texas emerged as a national hot spot as the state saw a massive increase in coronavirus cases in June.
As of Friday afternoon, Texas has reported 236,541 confirmed cases and over 3,000 deaths, according to data from a Johns Hopkins University tracker. Dallas County has seen more than 1,000 new daily cases for eight consecutive days.
The uptick in numbers has caused Abbott to reel back on his reopening plan and issue a statewide face mask order.
The mandate requires Texans in counties with more than 20 positive cases of COVID-10 to wear face coverings in public spaces. After a warning for violating the order the first time, a second violation has been made punishable by a fine of $250 or less.
Abbott has stressed the importance of face masks if Texas wants to remain open and continue to resume operations.
"Wearing a face covering in public is proven to be one of the most effective ways we have to slow the spread of COVID-19," he said when issuing the order on July 2. "We have the ability to keep businesses open and move our economy forward so that Texans can continue to earn a paycheck, but it requires each of us to do our part to protect one another—and that means wearing a face covering in public spaces."
Newsweek reached out to Abbott for comment, but did not hear back before publication.