Texas Governor Rick Perry Indicted for Coercion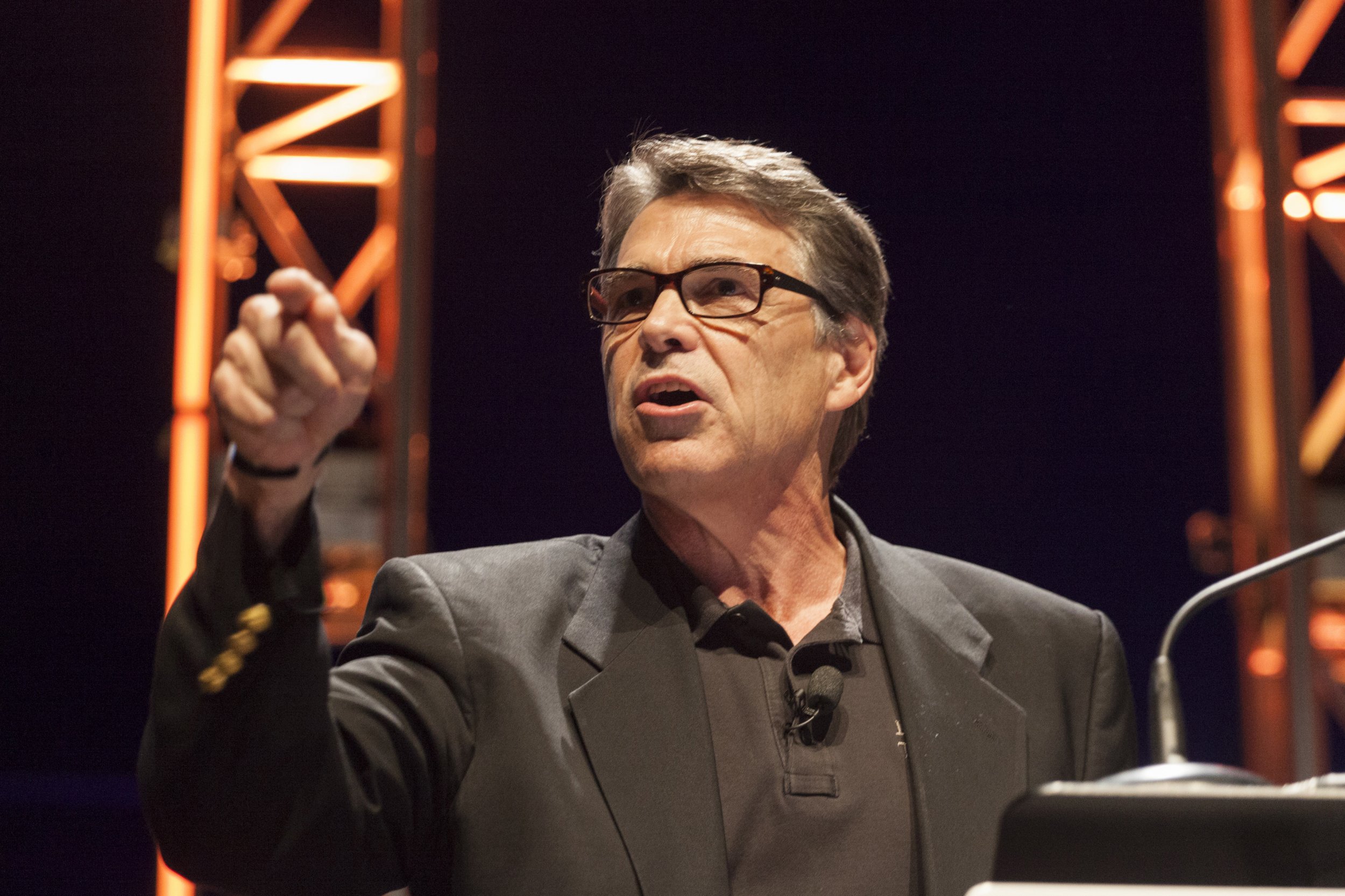 Texas Gov. Rick Perry was indicted Friday on two counts of abuse of power after following through on a threat to veto funding for public corruption prosecutors in the state.
From the Associated Press:
A special prosecutor spent months calling witnesses and presenting evidence that Perry broke the law when he promised publicly to nix $7.5 million over two years for the public integrity unit, which is run by Travis County District Rosemary Lehmberg's office. Several top aides to the Republican governor appeared before grand jurors in Austin, including his deputy chief of staff, legislative director and general counsel. Perry himself wasn't called to testify.

He was indicted by an Austin grand jury on felony counts of abuse of official capacity and coercion of a public servant. Maximum punishment on the first charge is five to 99 years in prison. The second is two to 10 years.

Perry said Lehmberg, who is based in Austin, should resign after she was arrested and plead guilty to drunken driving in April 2013. ...Lehmberg served about half of her 45-day jail sentence but stayed in office, despite Perry's assertions that her behavior was inappropriate. ...Perry eventually carried out his veto threat.
Nonprofit advocacy group Texans for Public Justice filed an ethics complaint against Perry after the veto, accusing him of coercion.
The indictment—embedded below—said Perry, "with intent to harm another, to-wit, Rosemary Lehmberg and the Public Integrity Unit of the Travis County District Attorney's Office, intentionally or knowingly misused government property."
Perry's General Counsel, Mary Anne Wiley, said the veto was made in accordance with the veto authority afforded to every governor under the Texas Constitution. "We will continue to aggressively defend the governor's lawful and constitutional action, and believe we will ultimately prevail," she said in a statement Friday.
Perry's indictment is the first of a Texas governor since 1917, when the state's 26th governor, James "Pa" Ferguson, was indicted for vetoing state funding to the University of Texas over his objections to certain faculty members. Ferguson was was eventually impeached; he resigned and handed over the governorship to his wife, Miriam "Ma" Ferguson, who became the first female governor of Texas (she later won another term and served until 1927).
On Wednesday, Perry, who is slated to leave office in January and may pursue a 2016 presidential run, spoke to National and State Guard troops heading to the Texas-Mexico border. Perry and other Republican leaders have called for increased security along the border to deal with an influx of young immigrants over the last few months, and in July he announced plans to deploy the Texas National Guard to "deter and disrupt drug and human trafficking, and other border-related crimes."
Reuters contributed reporting.
Rick Perry Full Indictment - August 15, 2014 by Newsweek_Magazine