Texas Governor Rick Perry Tries to Turn Indictment into Election Gold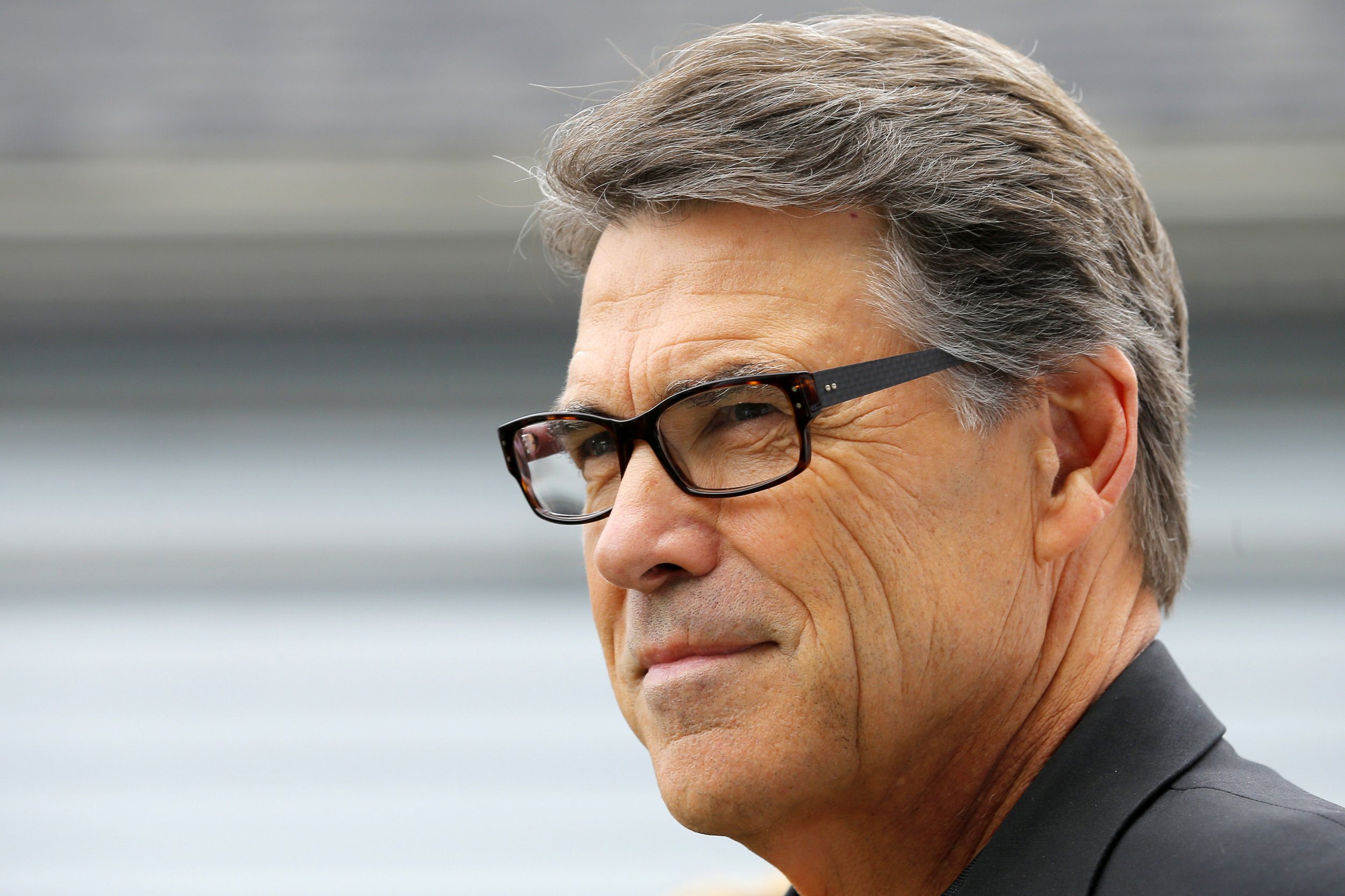 Texas Governor Rick Perry has sought to parlay attention over a felony indictment into a fresh political push in New Hampshire, the crucial presidential primary state where his dismal showing in 2012 led him to drop out of the race.
Perry returned to New Hampshire on Friday and Saturday in his first visit to the state since his presidential bid unraveled, laying out his message for a business-friendly government, stronger border security and a more muscular foreign policy.
With Congress in recess and President Barack Obama on vacation, Perry has become one of the most talked-about politicians since he was indicted last week on two felony counts of abusing power for trying to force a Democratic district attorney convicted of drunk driving out of office by cutting off funds for an integrity unit in her office.
Perry has held news conferences to denounce the indictment and turned his police booking into a campaign-like event, speaking to cheering supporters before and after he posed for a mugshot. He carried that message over to New Hampshire.
"I'm going to fight this with every fiber in my body," Perry told business leaders at a forum organized by the state Republican Party on Friday.
Many were willing to give him a second chance.
"This time around it's going to be a lot different," said Debra Grott, an accounting firm co-owner, after seeing Perry.
Things could not get much worse for Perry, who won 1 percent of the vote in the 2012 New Hampshireprimary and flamed out spectacularly, going from a brief front-runner to a quick exit in a gaffe-strewn campaign that raised questions as to whether he was ready for the White House.
In the past week, his mentions on social media have soared and searches for Perry's name on Google are hitting levels not seen since the heyday of his last presidential run.
Perry, who in surveys of Republicans has ranked among the bottom of possible presidential primary candidates, has portrayed himself as the victim of a partisan political prosecution, which could gain him support among Republican voters.
He has built on momentum gained in recent months by attacking Obama over what he says is lax border security.
But Fergus Cullen, the former head of the New Hampshire Republican Party, said any advantage gained from Perry's indictment would be short-lived.
"The problem is the last time he ran a terrible campaign, and he embarrassed his supporters," he said.
Cal Jillson, a political science professor at Southern Methodist University in Dallas, said Perry has a brief chance to reintroduce himself.
If Perry goes to trial, voters will see a parade of Perry operatives discuss the deal-making surrounding the veto. "It will show how ugly it is to see the political sausage made," Jillson said.
"Unless his lawyers can get the indictment quashed, get the indictment thrown out by a judge before the trial begins, the trial will kill him as a candidate for the Republican nomination in 2016," Jillson said.