Texas Grand Jury Decides Not to Indict Police in Jailhouse Death of Sandra Bland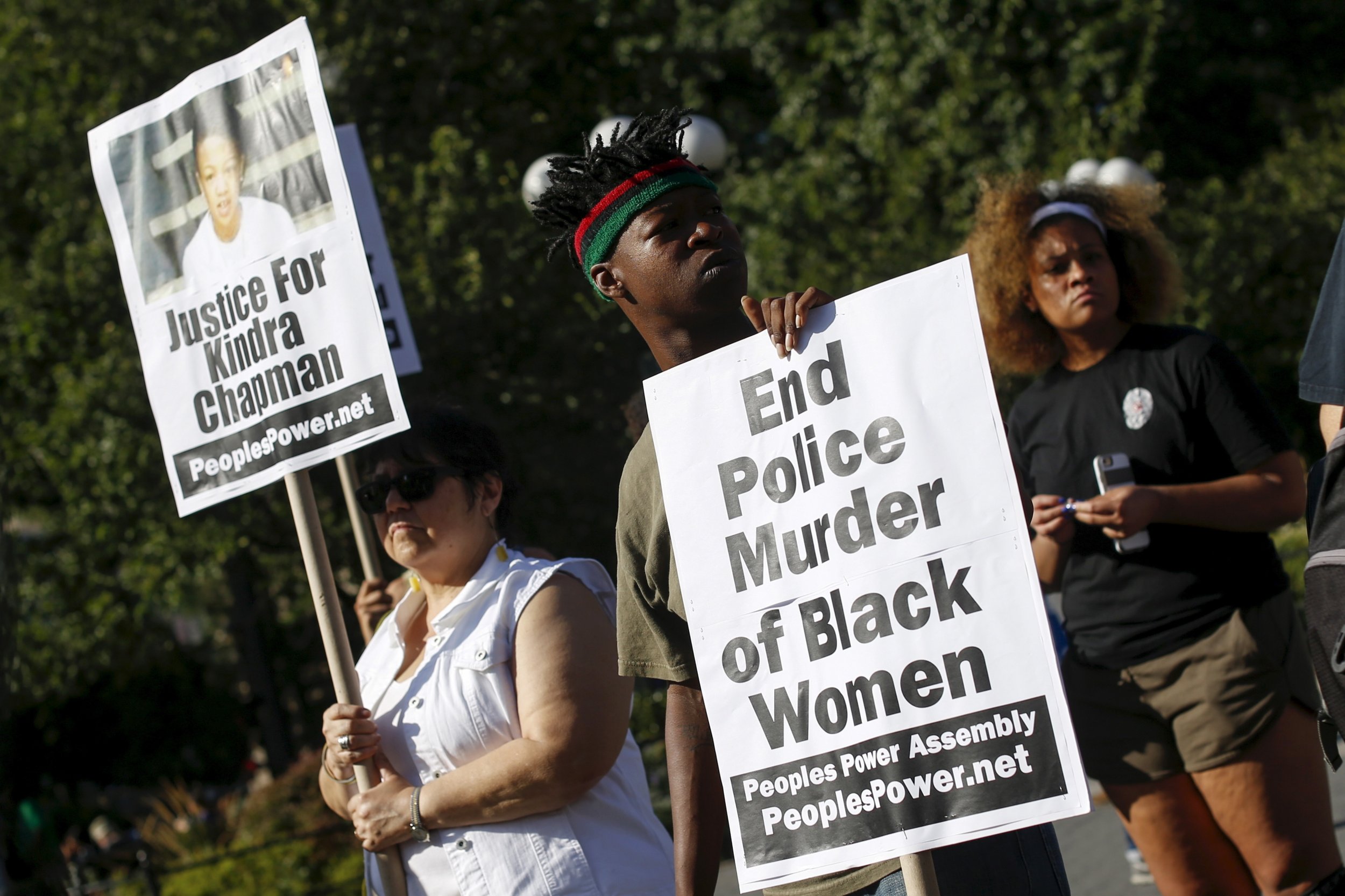 A Texas grand jury on Monday decided not to indict any police officers for the jailhouse death of Sandra Bland, a 28-year-old African-American woman who was found hanging dead in her cell at a county jail on July 13.
Three days before her death, Bland was stopped by a state trooper in Prairie View, Texas, for failing to signal a lane change. Her story made national headlines as video footage from the officer's dashboard camera at the traffic stop emerged, showing how quickly the incident escalated between Bland and State Trooper Brian Encinia. Ultimately, he takes Bland from her car and pulls her onto the side of the road. He tells her she is resisting arrest, and she says: "I can't wait until we go to court."
Following her arrest, Bland, from suburban Chicago, was booked for assault on a public servant and a third-degree felony, and placed inside a jail cell that typically holds four people. The last time a guard saw Bland alive was the morning of July 13. Shortly after, she asked through an intercom if she could use the phone. An hour later, a guard saw her hanging from a partition.
"After presenting all the evidence as it relates to the death of Sandra Bland, the grand jury did not return an indictment," special prosecutor Darrell Jordan said Monday night during a press conference. The grand jury met for eight hours on Monday. It is expected to meet again in January to consider other indictments.
State officials ruled Bland's death a suicide. Her relatives acknowledged that she struggled with depression, but said they didn't believe she was suicidal, and none of her recent behavior had raised any alarms. Activists took up her case, saying it was another instance of excessive force by police against an African-American.
Earlier on Monday, Bland's family held a news conference in Chicago to say they weren't confident about the proceedings. Four days earlier, a judge set their wrongful death lawsuit for a 2017 trial date. Her relatives plan to speak again on Tuesday.