Texas Grandmother Who Left Children, 4 and 2, For Dead in House Fire Charged in Deaths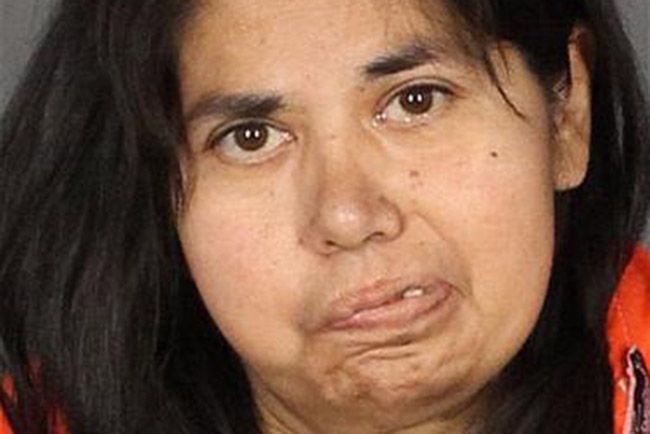 A Texas grandmother who allegedly abandoned her grandchildren in a burning house and took no immediate action to get help has been arrested, Waco police announced.
Andrea Aleman, 44, was charged and transported to jail yesterday after police said her actions "were reckless and contributed to the deaths of both children." Officials responded to the fire on November 2 at about 1:30 a.m. and found that two children were left inside the home.
They both "subsequently died due to that fire," Waco police Sgt W. Patrick Swanton said in a press release yesterday. The children were named as Anthony Cole Puente, aged 4, and Rachel Rose Aleman, aged 2. They were brother and sister, local media outlet KWTX-TV reported.
Andrea Aleman, her 11-year-old daughter and two other residents escaped the burning home. Waco Fire Department said evidence suggested the blaze was started by an occupant.
"The property had working smoke detectors at the time of the fire," said Deputy Waco Fire Chief Kevin Vranich. "It has been determined that the adult occupant of the rear residence had knowledge of the fire prior to activation of smoke detectors and was able to exit the residence with an 11-year-old occupant." It was unclear if the fire was intentional, Vranich added.
KWTX-TV, citing EMT Deputy Chief R.M. Bergerson, reported that firefighters found one child inside a closet and another inside a bathroom. They died after being rushed to hospital.
Sgt Swanton said: "From the onset of the initial fire, Waco Fire Department and Waco Police Department personnel worked side by side during an extremely difficult investigation. The joint efforts of all involved were instrumental in the outcome of the arrest."
Aleman was taken to McLennan County Jail on $30,000 bond, KWTX-TV reported.
John Puente, the uncle of one of the killed children, told KWTX-TV: "For them to just be left in the closet by themselves scared, crying not knowing what was going on, that hurts us." Felicia Puente, an aunt, added: "I really don't know how the fire started, but someone has to pay for it." Aleman was charged with reckless injury to a child, law enforcement officials said Thursday.