Texas Gun Store Holds 'Not Guilty' Sale Following Rittenhouse Verdict
A Texas gun store is holding a "not guilty" sale following the not guilty verdict reached last week in the Kyle Rittenhouse trial.
The Saddle River Range in Conroe recently sent out a text to customers announcing the sale, which began last Saturday and is set to last until Thanksgiving, according to KPRC-TV in Houston.
The Saddle River Range also announced the sale on Instagram, where it featured a picture of Rittenhouse holding a gun during the Kenosha, Wisconsin, protests in August 2020, following the police shooting of Jacob Blake. Rittenhouse was tried on multiple felony charges after fatally shooting two men and wounding another.
In the Instagram post, the Saddle River Range said it wanted to "clear up some confusion" about the sale.
"We are celebrating the life that Kyle Rittenhouse now gets to live because he was able to defend himself without being penalized for it. This is a big win for the Second Amendment and cause for celebration," the post's caption said.
"For those of you who think we are celebrating 'the death of innocent people,' we apologize that you didn't take the time to gather and evaluate the actual facts from the case. We hope you decide to do so in the near future," the caption added.
Speaking with KPRC, Saddle River Range owner Thomas Bolsch said that the sale is meant to celebrate "the acquittal from a Second Amendment standpoint and a right to defend yourself point.
"We did not celebrate and we do not celebrate the loss of life," Bolsch told the news station. "I wouldn't change a thing."
Bolsch told Newsweek that most of the criticism he has received in response to the sale was "debunked" in the Rittenhouse trial. Some called the 18-year-old a murderer.
"I was very surprised of the surprise that a gun store in Texas that sells guns and teaches self-defense classes, and how to protect yourself with said guns, was getting any criticism for applauding the Second Amendment and one's right to defend themselves," Bolsch said.
"We looked at it, as it [the judicial system] worked. It worked as designed," he added. "A jury of your peers got all the facts—and by facts I mean not what was presented in the mainstream media—and unequivocally voted that [Rittenhouse] was not guilty on all five counts."
Bolsch continued, "We don't applaud the loss of life or anyone being injured, but we also don't applaud rioting. So that's kind of our stance on it."
The gun store's sale follows last week's acquittal of Rittenhouse by a Kenosha jury, which found him not guilty of first-degree intentional homicide and four other charges in the shooting deaths of Joseph Rosenbaum and Anthony Huber and the wounding of Gaige Grosskreutz on August 25, 2020. The defense argued that Rittenhouse had acted in self-defense.
"I didn't do anything wrong. I defended myself," Rittenhouse told the jury.
Gun rights advocates applauded the jury's decision. National Foundation for Gun Rights Executive Director Dudley Brown said, "When we saw the video evidence of Kyle defending himself and others in Kenosha, WI, NFGR made the decision to support him right away, and we're thrilled to see that he is now a free man."
Gun control advocacy groups had a much different response to the verdict. One of them, March for Our Lives, said, "Young people are enraged watching this trial, and we refuse to accept this as our normal."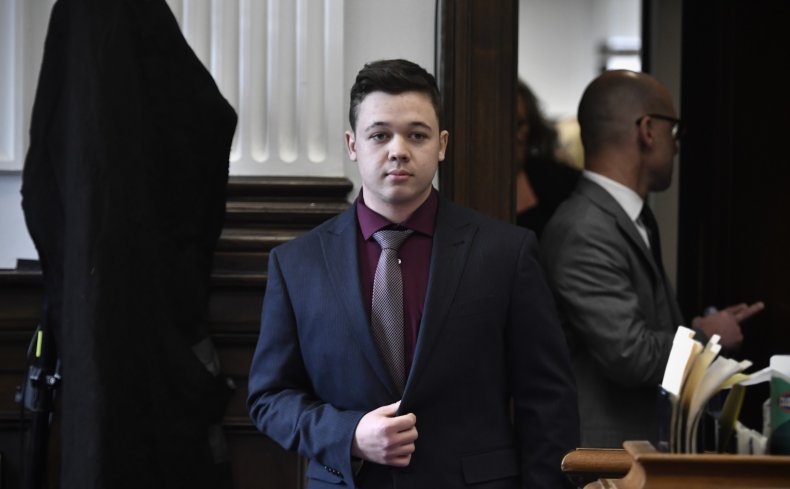 Update 11/24/2021, 1:33 p.m. ET: This story was updated to include comments from the owner of the Saddle River Range store, Thomas Bolsch.