Record-Breaking Texas Baby Weighs in at Nearly 15 Pounds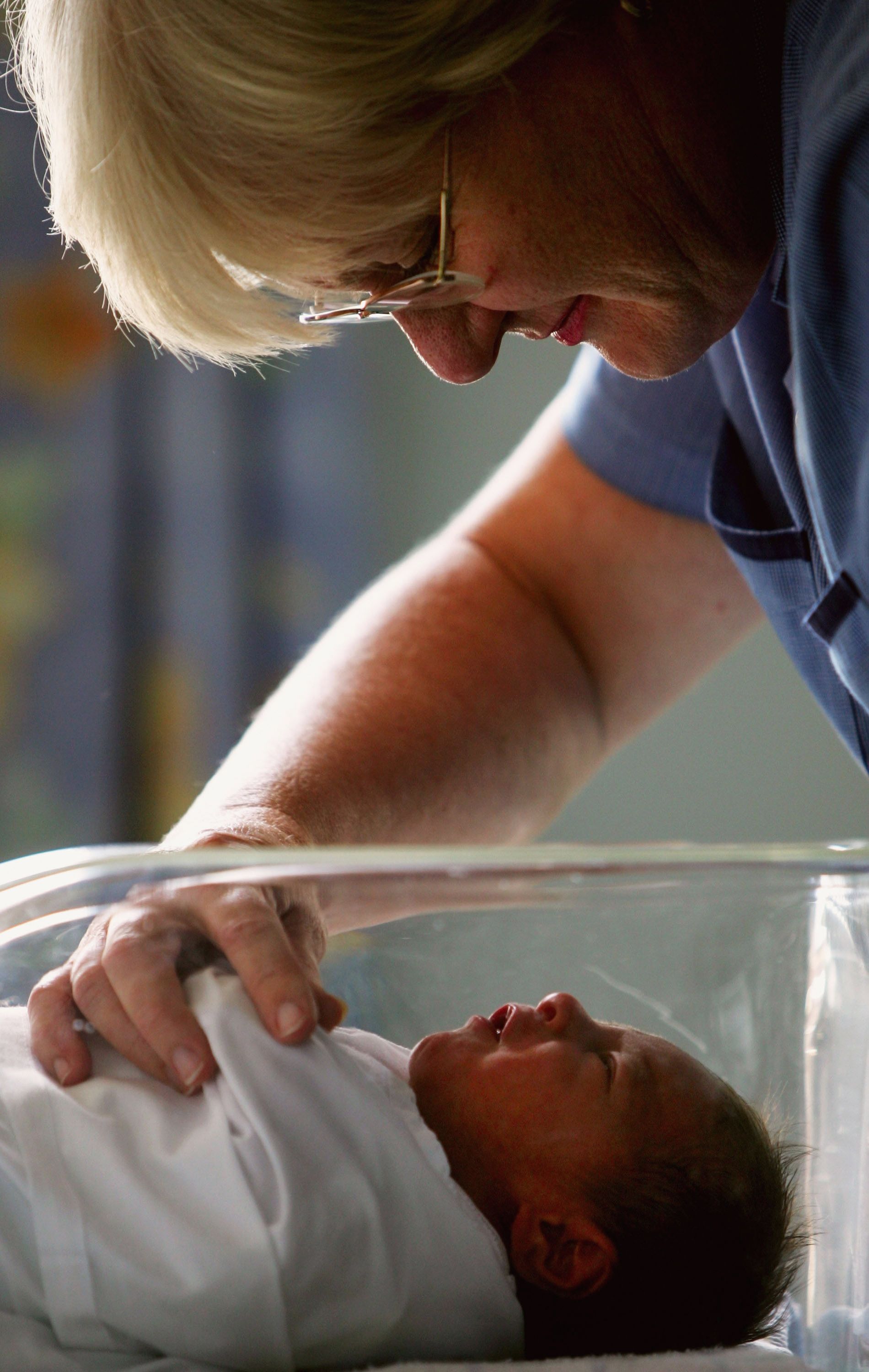 Weighing in at nearly 15 pounds, December newborn Ali Medlock busted the charts at the Texas Health Arlington Memorial Hospital in Arlington, Texas, earlier this month.
Baby Ali was born weighing 14 pounds, 13 ounces on Dec. 12 to parents Jennifer and Eric Medlock, whom hospital administrators informed that their newborn is the largest baby born at the hospital – to their knowledge, a Texas Health Resources spokesperson told USA Today. Hospital authorities did not give a previous record.
It's unclear whether the Medlocks named their baby after famed heavyweight boxer Muhammad Ali.
Unexpectedly, Ali emerged weighing nearly five pounds more than his mother predicted. He was delivered via a scheduled Caesarean section.
Jennifer Medlock told USA Today since the couple's 2-year-old daughter weighed about 10 pounds at birth, she expected Ali to match it, but not necessarily exceed the prediction.
Needless to say, she was shocked when doctors informed her of Ali's real-world weight.
"We did not expect 14 pounds," she said. "Nobody did."
Reportedly, Ali's weigh-in is more than twice the average size of newborns.
Baby and mother reportedly are doing fine, but initially Ali spent time in the hospital's neonatal intensive care unit due to low blood sugar and platelets Medlock attributed to his size. But young Ali improved rapidly and went home Dec. 19.
The Guinness Book of World Records lists the biggest baby ever born weighed in at 23 pounds, 12 ounces – way back in 1879, reportedly to the world's tallest couple on record – 8-foot-1 Anna Bates and 7-foot-9 Martin van Buren Bates in Canada. Sadly, the baby died 11 hours later.
In 2008, North Carolina twins surprised their parents and tipped the scales at a combined weight of 23 pounds, 1 ounce at Forsyth Medical Center. They were delivered via C-section to parents Joy and Erin Maynard of Winston-Salem. The boy weighed 10 pounds, 14 ounces and the girl weighed 12 pounds, 3 ounces.
In 1955, Italian Carmelina Fedele gave birth to a 22 pound, 8-ounce baby boy. It's unclear if either of the earlier big-baby births were via C-section.
Typically, the second question a mother asks the doctor immediately after giving birth is "How much does he/she weigh?" following, of course, the most important question: "Is it a boy or girl?"
"Doctors spend an inordinate amount of effort trying to estimate the size of baby while she's still in the womb," writes Baby Gaga, a blog for and about mothers and babies. "They take measurements and do ultrasounds, but they are wrong almost as often as they're right. So, a baby's birthweight is often a surprise to everyone."