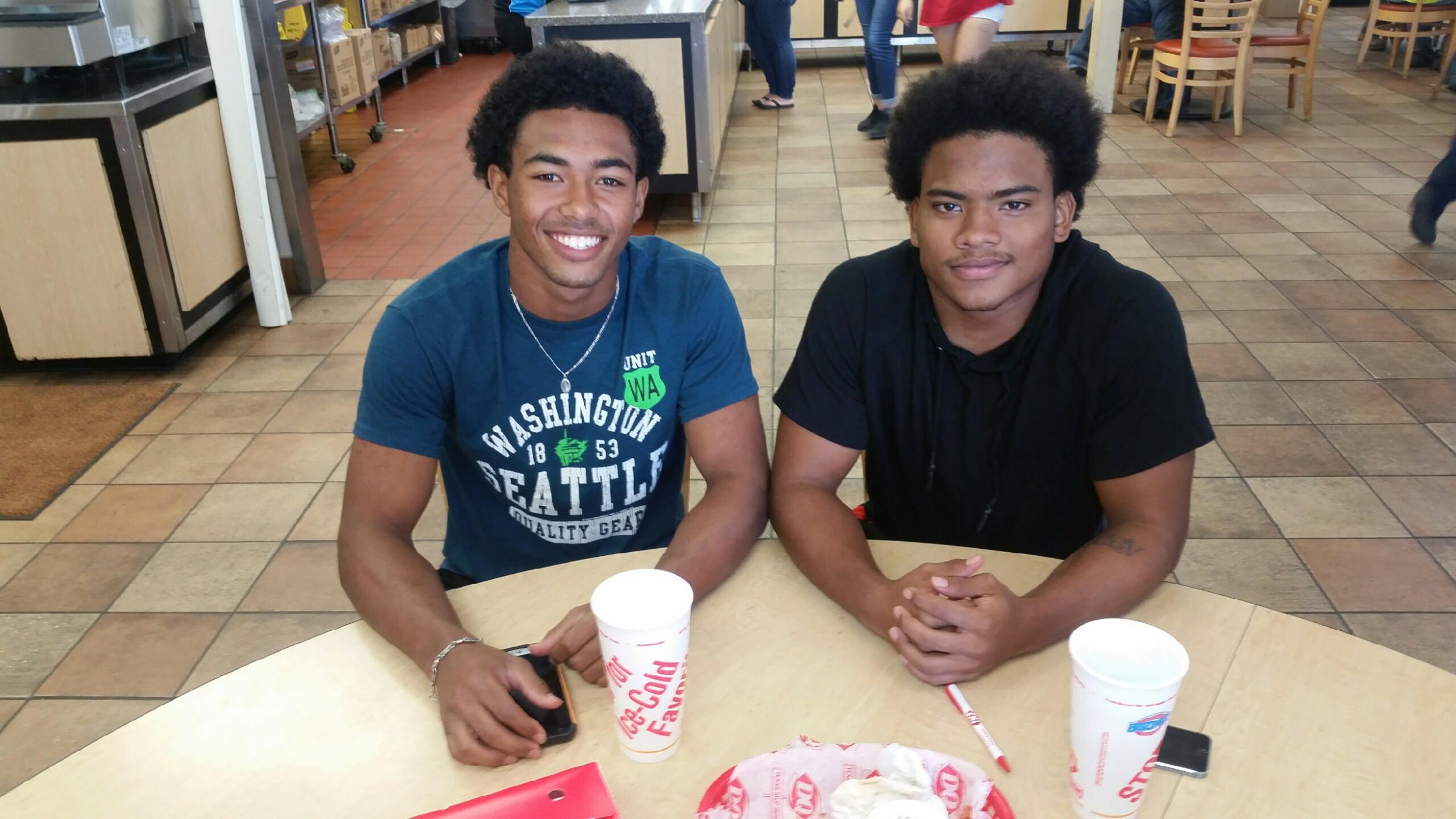 The weight room at Refugio High School, in southern Texas, is crowded with Red Cross cots for football players who lost their homes to Hurricane Harvey. One of them is for a senior running back named Daryon Ramirez. He fled to Dallas with his family before the storm, which caved in the ceilings of their house; his family is now staying in another small town, about 90 miles north. When Ramirez heard that practice was restarting this week in preparation for the team's season opener Friday night, he headed south and moved into the weight room.
"I had to come back for my team. We need to come back. The town really needs us," Ramirez tells Newsweek by phone Thursday from his local Dairy Queen, where he and his teammates and coach are eating chili cheese fries bought with donated money. "Us coming back will bring folks back."
The Refugio Bobcats won their fourth Texas state championship last year and were gearing up for another run when the Category 4 storm hit the town of 2,900. Harvey was the strongest hurricane to strike the U.S. since 2004, and experts say it could be the costliest natural disaster in the country's history. The damage in Refugio (pronounced "Ra-fury-o") was extreme. The storm tore trailer homes apart, ripped off the roof of the First Baptist Church and blew down the scoreboard at the 7,000-seat Bobcat Stadium.
Harvey also knocked out electrical power for much of the region, so the Refugio High field house was dark when football coach Jason Herring spoke to his team during their first practice since the storm. "This is a terrible thing that happened, but we're going to find the good in it and come back stronger," Herring told the kneeling teenagers, according to video taken by a sports reporter for the Victoria Advocate. "We're going to battle, we're going to build on this and we're going to start Friday night."
Refugio residents live by the Friday Night Lights tradition, with each game played that night marking the most important community gathering of the week. The stadium capacity is more than double the town's population, but there's rarely an empty seat. Adults ask the players if they're ready for Friday, and fans shout their time-honored chant: "G-A-T-A!," which stands for "Get after their ass!". Herring says the first game, against rival Goliad High School, will give the town something to rally around.
"We're not playing for me. We're not playing for winning or losing," says Herring over the phone from the Dairy Queen in Refugio. "We're playing for one reason, and that's hope. We're playing to give our kids hope and one sliver of normalcy."
Refugio team captain Jamel LaFond agreed that football helps him forget the storm and his damaged home, where the living room ceiling collapsed on him and his stepfather the night of the hurricane. "It helps us get our mind off what's going on with our community right now," says LaFond, eating his own order of chili cheese fries. "When we're playing football, we're not thinking about the hurricane." Asked about his goals for the season, LaFond answers, "Just try to win and help our community get through this tragic incident that happened."
The Refugio County community is 50 percent Hispanic, 42 percent white and 7 percent black and has a median household income of $44,000—about $9,000 less than the state median, according to the U.S. Census Bureau. It's a county where well-off ranchers hunt hogs from helicopters, and where over half the children in the school district qualify for a free lunch. Refugio is also the birthplace of baseball great Nolan Ryan.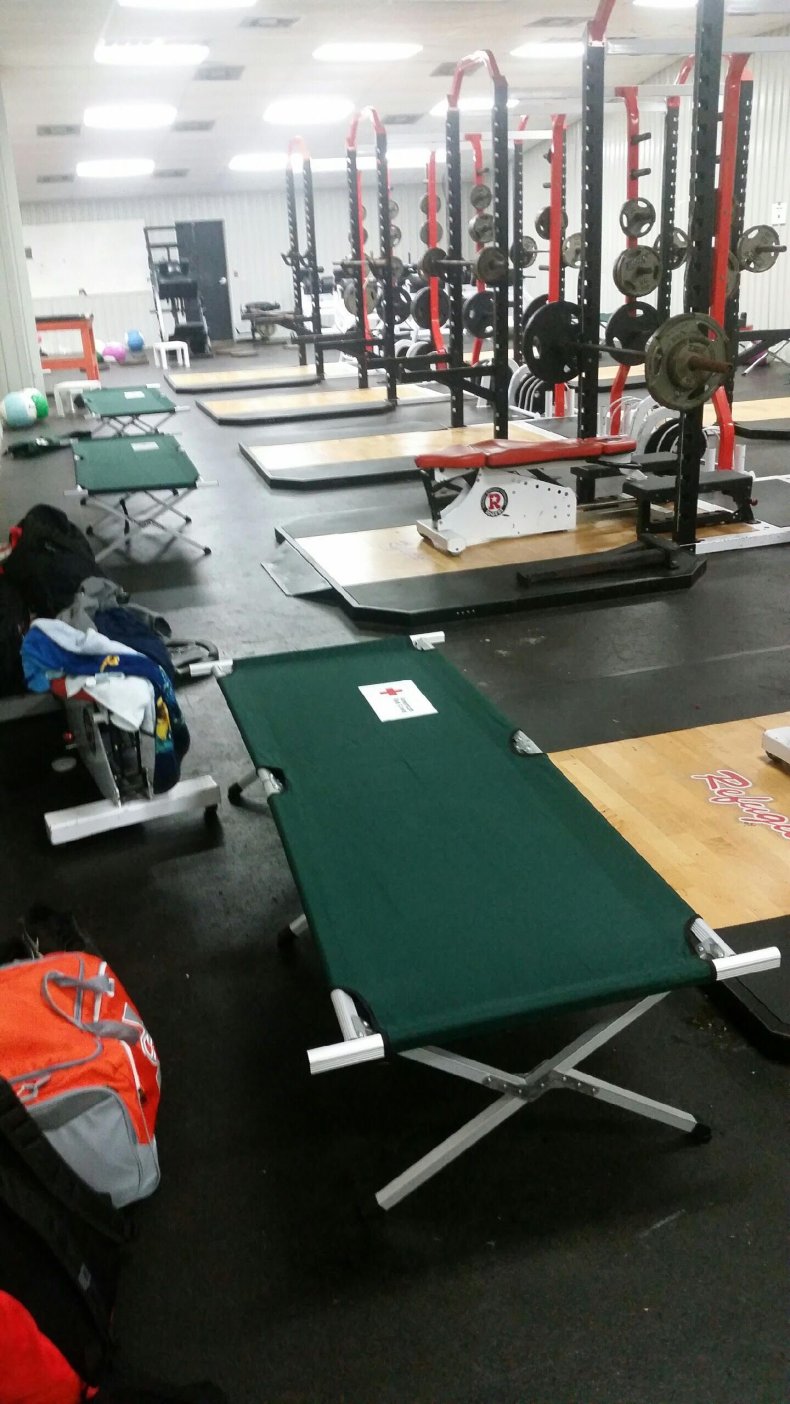 "Even pre-hurricane, life is pretty tough for our kids," says Herring, who calls men "Hoss" and built the school's girls' volleyball team a makeshift court in the field house after their gym was ruined in the storm. Many of his players had to ride out the storm in Refugio because their families didn't have the resources to get out of town. Herring adds that when he offers players a free Dairy Queen lunch or their pick of $20,000 worth of brand-new clothes donated from a tony Houston suburb, they always make a spartan selection and thank him politely. "They're fighters, they're strugglers. They've never had anything."
The Refugio players will need that toughness as they head into a long season with fewer practices and less weight-training than they've normally had. Harvey made the team miss two weeks of practices, their second scrimmage and their first game. With the season opener Friday night in Goliad, the coach doesn't want to wear out his players this week with grueling practices or endless weight-training sessions, fearing they won't have time to recover before the game.
The town of Refugio faces its own long road to recovery. Refugio High School, which had just finished a $20 million renovation, was damaged so badly during Harvey that classes aren't expected to begin for a month.
Refugio resident Noal Shaw still can't live in his house because of damage from the storm, but that won't stop him from cheering on the Bobcats Friday night. "We got to stay together, we got to keep driving. We can't let this get us down," says Shaw, an oil-and-gas worker who played football for Refugio in the early 1980s. "The stands will still be full in Goliad. You can bet that."