Texas High School Football Team to Forfeit Upcoming Varsity Game for Alleged Off-Campus Hazing by Players
Friday night lights won't be too bright in one Texas town this week as a high school will forfeit a varsity district football game amid hazing allegations by some of its players at an off-campus function.
Montgomery High School, located in a suburb north of Houston, announced Monday it will cancel its home varsity game scheduled this Friday against district rival Huntsville.
The Montgomery Independent School District (MISD) announced the cancellation because of a "possible assault," according to KHOU in Houston.
"Montgomery ISD takes all allegations of hazing involving extracurricular organizations very seriously," MISD stated in a press release. "Following a recent investigation into allegations of violations of the MISD Athletic Code of Conduct by student athletes, Montgomery High School's home varsity football game scheduled for Friday, October 11, will be forfeited."
The allegations first arose last week through social media and an investigation began, but the district went ahead and let the Montgomery Bears travel to College Station last Friday, where they lost to state-ranked A&M Consolidated, 41-21.
The press release issued by MISD on Monday said it began looking into hazing allegations last Wednesday, and that it turned over its investigation to the local Montgomery County Sheriff's Office on October 4.
"The Montgomery High School Administration working with the MISD Police Department is currently investigating an anonymous report of a serious violation of the MISD Student Code of Conduct," the district said. "The incident in question occurred off campus during non-school hours. MISD takes these reports with the utmost seriousness and is working with all parties to gain accurate information. Our greatest concern is the safety and well-being of our students. As this is an open investigation, we are unable to provide further details at this time."
MISD also noted that the county's district attorney's office has also been made aware of the investigation.
"Only at the conclusion of their investigation will it be referred to our office and the county attorney's office to review allegations of criminal conduct," the school district stated.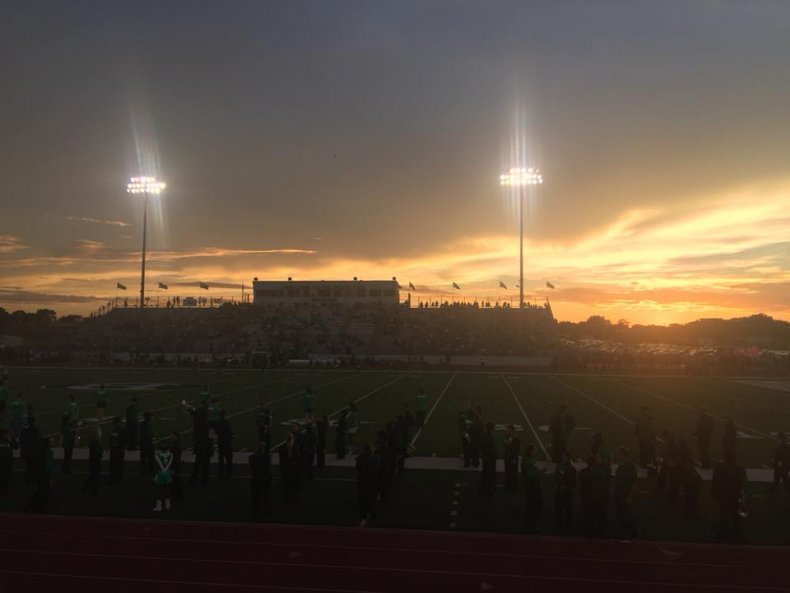 The Conroe Courier in Montgomery County first reported last Thursday that several football players were being investigated for "inappropriate behavior" at an off-campus gathering the previous Friday.
The incident was reported through the school district's Montgomery Bear Hotline.
The school district last week did not release many details of the situation, but held an informational meeting for concerned parents with top district leaders—including the head coach, athletic director, high school principal, district superintendent and the local police chief.
As of late last week, no persons had been arrested, and reports did not indicate if any students had been suspended.
This week's opponent, the Huntsville Hornets, was also ranked in the state's Class 5A top 10 recently.
The Montgomery varsity has a 1-4 record this year, with an 0-2 mark in district play.