Texas Hispanic Population Now Nearly as Large Number of State's White Residents
Texas residents who identify as white still make up the largest single racial group in the state, but it could soon be surpassed by a Hispanic population that has significantly outpaced all others in Texas in recent years.
According to an analysis of recent U.S. Census Bureau data by the Texas Tribune, the Hispanic population in Texas added nine new residents in 2018 for every new white resident. Since the 2010 census, Hispanics have added 1.9 million new residents whereas the state's black (541,760), white (484,211) and Asian (473,193) populations added a total of just under 1.5 million in that same time.
At the time of the 2010 census, Hispanic residents accounted for around 38.2 percent of Texas' total population, while white residents made up 46.2 percent. As of 2018, the former had increased to 40.4 percent while the latter dropped to 42.3 percent. The state's black and Asian populations also grew in that time period, now accounting for 12.2 percent and 5.1 percent, respectively.
At the current growth rate, Hispanic residents could lead the Texas population by 2022, the report stated. The growth of the Hispanic community has been statewide, but 47 percent reside in the state's most-populated counties of Harris (Houston area), Dallas, Tarrant (Fort Wort/Arlington), Bexar (San Antonio) and Travis (Austin).
The significance of the Hispanic growth comes as a new redistricting cycle will be set to take place starting in 2021, one year after the next national census. Hispanics accounted for 65 percent of growth before the last census, and they are projected to account for 54 percent in this stretch.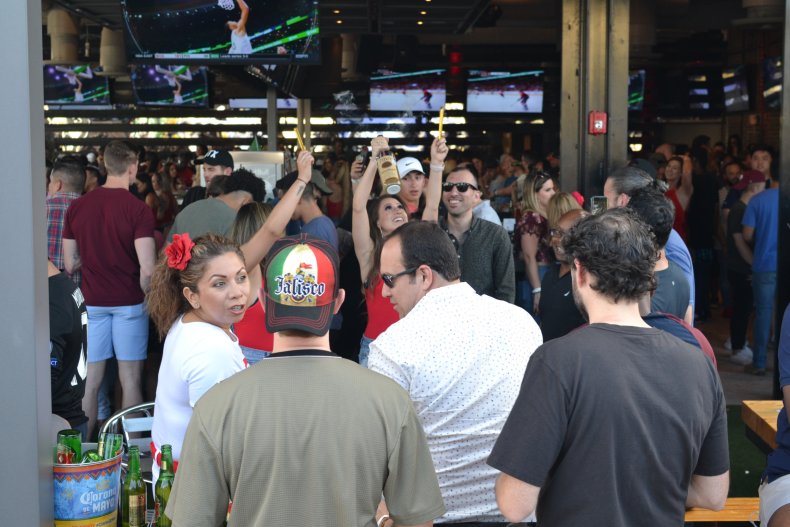 Texas is historically a Republican state that has been solid red in the upper echelons of state government and most rural counties. Both U.S. Senators from Texas are Republican, and the state currently has more GOP representatives in Washington than Democrats.
A shift in demographics could lead to more contention in redistricting as Republicans want to keep the state red while others see Texas turning shades of purple and possibly back to blue. In 2016, former Democratic Congressman Beto O'Rourke lost his bid to unseat incumbent Republican Senator Ted Cruz by a relatively narrow margin of 2.56 percentage points, leading some to believe a Democrat could indeed soon win a statewide election in Texas.
Although Hispanics have comprised the greatest number of residents added to the population, the Asian population has accounted for the highest growth percentage. The Asian population has grown 49 percent since 2010, compared to 20 percent by Hispanics, 19 percent for black residents and just 4 percent for the white population.
The study also showed the median age in Texas is 34.8, which is below the national average of 38.2 years.