Texas Home 'Entirely Destroyed', 6 Injured in Explosion, Gas Leak Suspected
A single-story home in Plano, Texas, was "entirely destroyed" in an explosion on Monday evening. The blast was reportedly felt by residents up to a mile away and sent six people to the hospital.
The explosion took place at roughly 4:40 p.m. in a residential area located about 20 miles north of Dallas, officials said. In addition to obliterating the home, the incident caused "extreme structural damage" to the homes on either side of it and blew out the windows of the homes across the street, according to Plano Fire-Rescue.
Six individuals were taken to the hospital as a result of the explosion, including one resident of the destroyed home, who was pulled from the rubble by first responders. The other victims included two adults and three children that lived in one of the houses next door.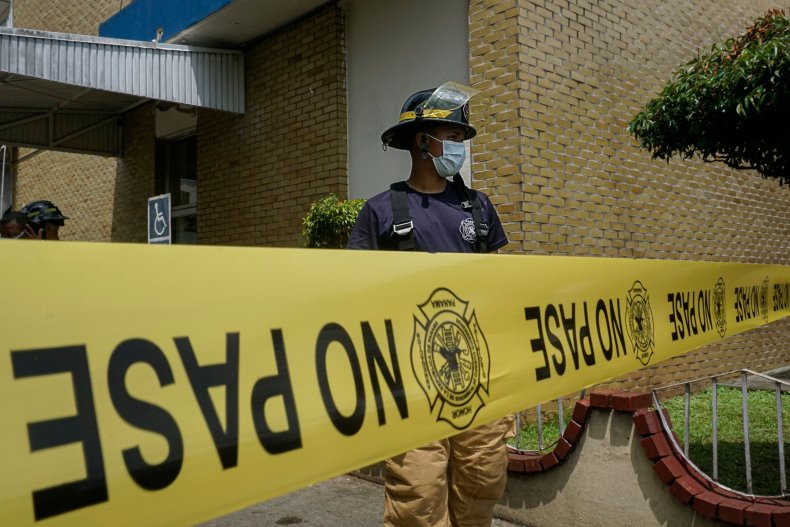 "We are saddened by today's tragedy of a house explosion in our city," Plano Mayor John Muns said in a statement. "Several of our residents were injured. We are keeping them and their families close to our hearts and hoping for a swift and full recovery."
Plano Fire-Rescue currently believes that a gas leak was the cause of the house's destruction. The leak was isolated the home that exploded, meaning that others in the neighborhood are safe for the time being. Due to the "extensive damage to the home," however, Plano Fire-Rescue expects that it will take some time for them to identify precisely where the leak came from.
Authorities have ruled out the use of explosives or the presence of hazardous materials as causes of the explosion. The Plano Police Department bomb squad, FBI agents and Bureau of Alcohol, Tobacco, Firearms and Explosives agents were present at the scene of the blast as of Tuesday.
Representatives of local energy and electric companies were also present on Monday. In the interest of safety, gas and electric utilities were shut off in the neighborhood, until the representatives determined that it would be safe to turn them back on for all but the site of the blast and the houses next door.
Newsweek reached out to Plano Fire-Rescue for comment and received a press release indicating that the gas leak theory remains probable and that the precise location of the leak is still being searched for.
Gas leaks are often found to be the culprits in home explosions as destructive as the one in Plano. In January, a home exploded in the small town of Washington, Iowa, south of Cedar Rapids. It was later determined that an unchecked gas leak resulted in the blast after one resident lit a cigarette.