Doctors at a children's hospital in Fort Worth, Texas, have sounded the alarm over concerns about a rise in alleged child abuse cases amid the coronavirus outbreak.
In the span of one week, doctors at Cook Children's Hospital in Fort Worth said they saw at least six cases of apparent physical abuse against children, with one of those cases resulting in death.
In an interview with NBC 5 Dallas-Fort Worth, Dr. Jamye Coffman, the medical director of the CARE team at the Cook's Children Hospital, said that, typically, the hospital sees around eight cases in a month.
"Thursday night, we had one child admitted with unfortunately, life-threatening injuries, which they succumbed to, as well as four other children in the emergency department at the same time who were treated and released," Coffman said. All of the children, the doctor said, were six-years-old or younger.
With many families under significant stress in the wake of the COVID-19 outbreak, the doctor suggested that there could be a potential link between the coronavirus pandemic and the apparent surge in reported child abuse cases.
"There's no way for us to directly link that, but that's the concern," Coffman said.
"Are these families under more stress related to financial issues, whether it's lost jobs or concerns for their jobs?" she questioned.
"We also saw similar types of things happen during the recession where, in our trauma department, the most common cause of trauma death in children was motor vehicle collisions. During the recession, that changed to abusive head trauma, and I don't want to see that again," Coffman noted.
The doctor said she wanted to draw attention to the issue to raise awareness within her community.
"It was like, we have to reach out to the community," she said. "It's hard to think that it's just coincidental."
Coffman's warning comes amid growing concern over what widely recommended tactics to contend with the coronavirus outbreak, such as self-isolation and social distancing, might mean for countless victims of domestic abuse across the country.
Speaking with Newsweek on Sunday, Dr. Susan Pearlstein, a co-supervisor at the Family Law Unit of Philadelphia Legal Assistance, said that anxieties around the coronavirus outbreak and its impact on families, including illness, job loss and financial stress could "lead to physical abuse, not to mention the emotional, verbal and mental abuse going on that we don't see signs for."
With survivors trapped at home with their abusers, Pearlstein said that survivors may not even have the opportunity to call a support hotline or friends or family for help. Further, she warned, survivors may not also realize that helplines are running amid the coronavirus outbreak, with many services across the country being suspended.
"It's really scary to think that some people who are in unsafe situations might not realize that services are still available," Pearlstein said. "We are really worried about that."
Pearlstein said that a number of local hotlines were not experiencing the surge they had anticipated in the wake of the coronavirus outbreak. However, she said, that does not mean that abuse is not happening.
"Isolation is such a huge part of the control and abuse that happens in these types of relationships, right?" she said. "So, I could definitely anticipate, or, I would assume that, there would be more of that type of behavior, saying, 'no, you can't go out. No, you can't talk to your friends...' When is the survivor even going to have a minute to reach out to services?"
In an interview with NBC News, Katie Ray-Jones, CEO of the National Domestic Violence Hotline, echoed Pearlstein's concerns, saying this would be an "incredibly distressing" time for those affected by domestic violence.
Ray-Jones said her organization had already heard from survivors who said their abusers had threatened to kick them out of the house at a time when members of the public are being advised to stay home as much as possible amid the coronavirus pandemic.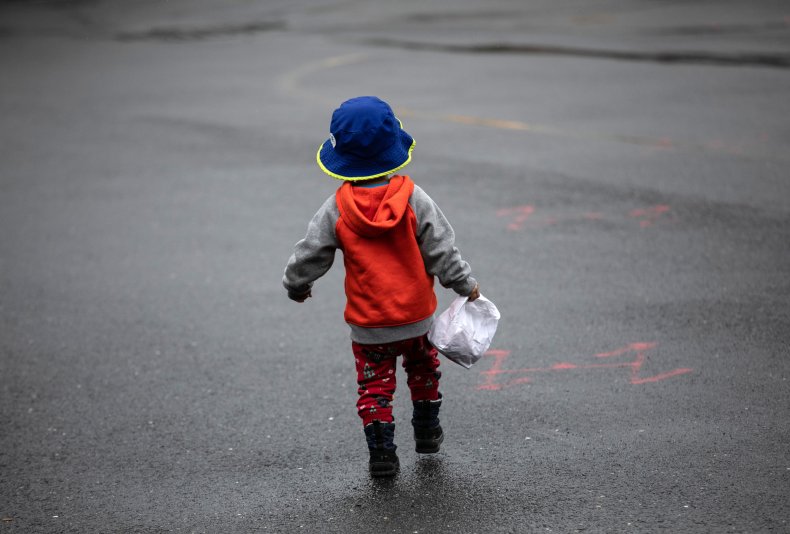 She also said she had also heard of cases of survivors being forced to stay home from work, as well as cases of survivors being forced to wash their hands until they were "raw and bleeding."
Both Ray-Jones and Pearlstein encouraged survivors to call the National Domestic Violence Hotline if they need assistance and if they are able to.
Otherwise, Pearlstein said survivors will hopefully be able to do what they can to ensure that they have "safety" plans in place, including knowing which room is the safety to run to in times of distress and having emergency contacts, if possible, that they can reach out to.
Newsweek has contacted Cook Children's Hospital in Fort Worth for comment.
If you or someone that you know are affected by domestic violence, you can call the National Domestic Violence Hotline for support at 1-800-799-7233.
Correction: (23/03/2020, 7:00pm E.T.): This article has been corrected to fix an error in Dr. Jamye Coffman's name.