Texas Hospital Says Two Preschoolers Died Of Suspected Child Abuse in One Day—And It Could Be Linked To the Coronavirus Outbreak
Doctors at a children's hospital in Fort Worth, Texas, say the deaths of two preschool-aged children from different families in a single day could be linked to the coronavirus outbreak.
Speaking with Newsweek on Monday, Dr. Jamye Coffman, the medical director of the Child Advocacy Resources and Evaluation (CARE) team at the Cook Children's Hospital, said that doctors had already sounded the alarm after they noticed a rise in the number of children being admitted into the facility due to suspected child abuse.
At a facility where doctors are typically asked to review as many as six to eight cases of potential child abuse in the span of a month, Coffman said Cook Children's Hospital saw seven children admitted with suspected child-abuse related injuries in less than a week.
Coffman said the cases doctors are asked to review on a monthly basis are not always directly related to child abuse and do not always warrant admission into the hospital. "The ones that we saw this last week," she said, however, "were all what we thought were abuse," with six of those cases warranting hospital admission.
The seventh child, a preschooler, Coffman said, died in the hospital's emergency room before they could be admitted.
Further, the doctor said, that child was not the only preschooler to die that day, with two children dying from their injuries in the span of a single day last week.
While Coffman could not share the identities of the two children, she said that one child died from head trauma, while the other was pronounced dead in the hospital's emergency room after suffering apparent trauma.
"There were injuries that were obvious that made us concerned about child abuse and so we're just waiting for the autopsy to verify that, but there were some obvious injuries that had no explanation," she said.
At a hospital that might see "maybe six deaths" related to suspected child abuse in a year, Coffman said, the sudden surge in suspected child abuse cases is a cause for alarm, with the doctor warning that the rise could potentially be linked to the coronavirus pandemic.
"I can't say for sure that this is related to [COVID-19," Coffman said. "I can't say for sure that this isn't just a fluke, but we know that when there's increased stress...within families, there's an increased risk of abuse to children."
"We saw that during the recession in the Untied States, where we had an increased number of physical abuse cases during the recession," she said. "In our institution, we had an increase in the number of deaths for child abuse during the recession."
While Coffman said she cannot say for sure whether there is a link between the sudden rise in child abuse cases and the coronavirus outbreak, she said she and other doctors felt a responsibility to sound the alarm and make sure children are getting the help they need.
"Abuse is a crime of isolation," Coffman said. "Children are alone at home isolated and not being able to be seen by anybody else that might be able to recognize concerns."
Coffman is not the only one to raise concerns around a potential rise in child abuse cases amid the coronavirus outbreak.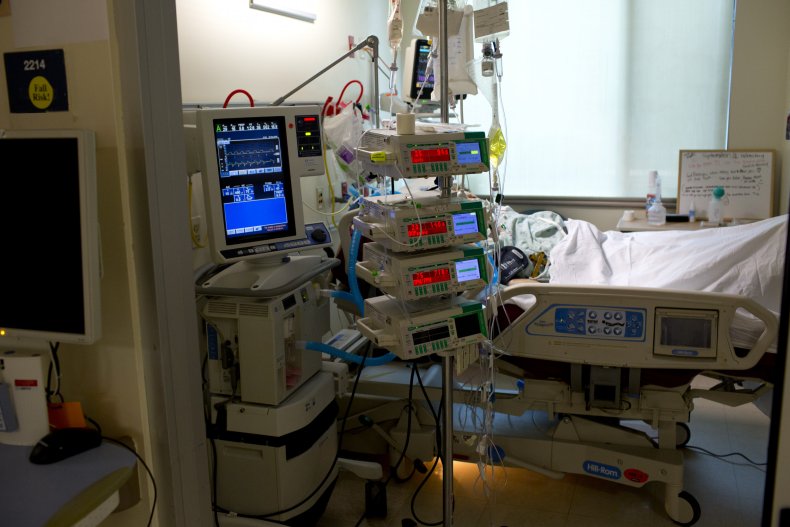 In a statement published online, UNICEF has also warned that "hundreds of millions of children around the world will likely face increasing threats to their safety and wellbeing–including mistreatment, gender-based violence, exploitation, social exclusion and separation from caregivers—because of actions taken to contain the spread of the COVID-19 pandemic."
"In many ways, the disease is now reaching children and families far beyond those it directly infects," said UNICEF Chief of Child Protection Cornelius Williams in a statement. "Schools are closing. Parents are struggling to care for their children and make ends meet. The protection risks for children are mounting."
In response to concerns for the welfare of children, the UN children's agency and partners at the Alliance for Child Protection in Humanitarian Action, have released guidance to support governments and organizations working on the ground.
Among the recommendations is for targeted support to be provided to families, including financial and material assistance for families whose jobs and income have been negatively affected by the COVID-19 outbreak.
Parents in need of crisis intervention and those concerned about potential child abuse can call the Childhelp National Child Abuse Hotline at 1-800-4-A-CHILD (1-800-422-4453).
Correction (23/03/2020, 6:45 p.m.): This article has been corrected to fix an error in Dr. Jamye Coffman's name.