Texas Hospital Systems Require 40,000 Staff Vaccinations, Joining Other Providers in U.S.
Two of Texas's major hospital systems joined dozens of other groups, agencies and providers across the U.S. to require every employee to vaccinate against COVID-19 by this fall.
Members of Baylor Scott & White and Ascension Seton's workforce were advised on Wednesday they must be fully vaccinated to continue employment. The Department of Veterans Affairs, Rhode Island, New York and California have rolled out the same policy for health care workers as new variants of COVID-19 drive up hospitalizations.
A statement from Baylor Scott & White said all volunteers, vendors, students and contract staff must also get the jab.
"With rapidly rising COVID-19 case counts due to the highly contagious Delta variant and the start of the flu season fast approaching," a company statement said. "We believe now is the right time to take the next step in achieving a fully vaccinated workforce."
Baylor Scott & White went on to add the Delta variant is the most contagious and dangerous strain it has encountered and has caused rates of severe illness and hospitalization to surge. Most of those patients are among the unvaccinated.
"We are committed to making the communities we serve healthier. Whether you are a patient, family member or employee, you can be assured that we have taken every measure to protect you," the statement said.
Employees at Baylor Scott & White must get their second shot of the Pfizer or Moderna vaccine or one shot of the Johnson & Johnson vaccine by October 1. Ascension Seton, which is part of the nationwide Ascension Health network, is giving its employees until November 12 to do the same.
Austin-Travis County is seeing particularly high rates of new COVID-19 hospitalizations, according to state data, with an average of 42 new admissions and 60 reported Tuesday, putting the area at a Stage 4 risk level.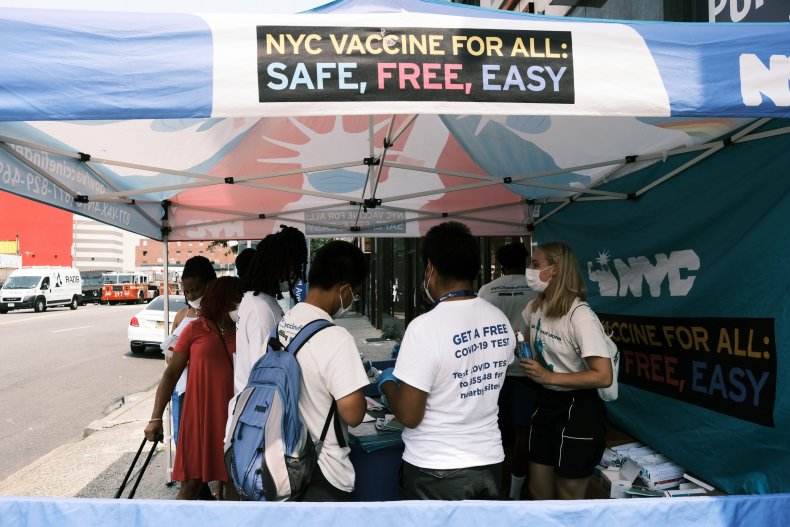 American Medical Association, the American Academy of Nursing, the American Public Health Association and LeadingAge, a nursing home industry group, have previously advocated for educating nursing home employees about the benefits of getting vaccinated.
Analysis from WebMD and Medscape Medical News found at least a quarter of health care employees had not been vaccinated.
"Unfortunately, many health care and long-term care personnel remain unvaccinated," the groups said in a combined statement. "We stand with the growing number of experts and institutions that support the requirement for universal vaccination of health workers."
Amid surges resulting from the Delta variant, the Centers for Disease Control and Prevention backtracked on its recent ruling on masks, advising vaccinated people to mask up indoors once again.