Texas Hospitalizations for COVID-19 Reach New High as New Case Numbers Dip
On Friday, Texas Health and Human Services announced a new high of 3,148 coronavirus-related hospitalizations, nearly 200 more than its previous all-time high of 2,947 hospitalizations reported the day before.
While the number of newly confirmed COVID-19 cases dipped slightly from 3,516 on Thursday to 3,454 on Friday, the last four days have marked the state's highest-ever daily tolls for new cases with the state reporting between 3,000 and 4,000 new cases each day.
As of June 19, Texas ranks sixth amongst U.S. states hit hardest by the epidemic with 99,851 overall reported cases and 2,105 related deaths.
On Friday, June 12, Republican Texas Governor Greg Abbott said there was "no real need to ratchet back the opening of businesses in the state," adding that the rising case numbers had him "concerned, but not alarmed."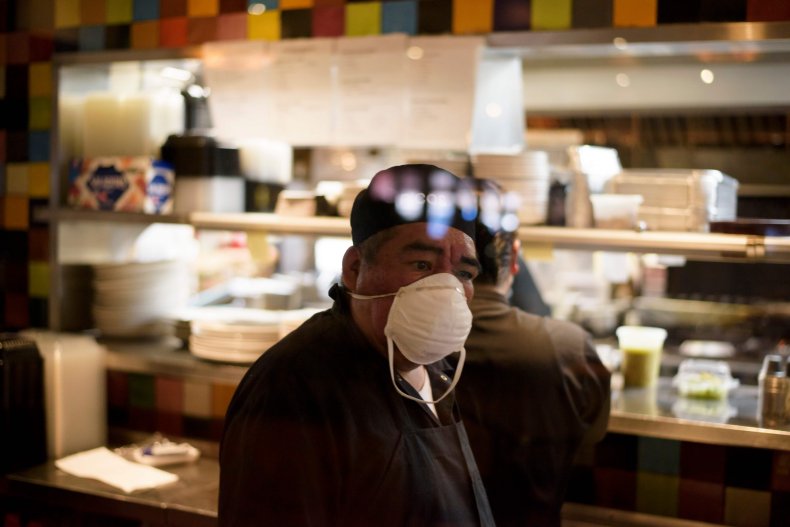 On Tuesday, Abbott said increased case numbers were due to the state's expanded testing, particularly in state prisons. He also said "abundant hospital capacity exists" to treat COVID-19 patients with about 15,000 beds and 5,814 ventilators available.
Abbott forbade nine mayors from issuing citywide orders requiring all residents and visitors to wear masks, stating that they should other social control tools, like fining large groups of people, according to CNN. The mayors represented Houston, San Antonio, Austin, Dallas, Fort Worth, El Paso, Arlington, Plano and Grand Prairie. A mix of Republicans, Democrats and Independents also signed their letter to Abbott.
"It is incumbent upon every individual in Texas to make sure that they are doing all they can not to get or transmit COVID-19 as we do open up the economy," Abbott said in a televised interview on Thursday. "You have your own control of whether or not you will be getting this disease."
On May 1, Abbott was recorded on audio saying that reopening the state's businesses will "actually will lead to an increase in spread" of coronavirus, adding, "The goal never has been to get COVID-19 transmission down to zero."
Despite Abbott's call for mayors to use punitive action to discourage possible COVID-19 outbreaks, he has expressly come out against jailing Texans for not following social distancing measures.
In early May, North Texas salon owner Shelley Luther was found guilty of civil and criminal contempt of court for continuing to operate her business, Salon Á la Mode, despite a court-issued restraining order telling her to observe Abbott's executive order shutting down all nonessential businesses during the coronavirus epidemic.
After Luther was taken into custody, Abbott publicly criticized Dallas Judge Eric Moyé for sentencing Luther to seven days in jail. The following day, Abbott rewrote his executive order to eliminate confinement as a punishment for violating the order. That same day, the Texas Supreme Court granted a motion to release Luther from jail.