Texas House Democrats Say Governor Abbott Has No Authority to Arrest Fleeing Lawmakers
Texas House Democrats, who fled the state Capitol this week to block a GOP-backed voting bill, say the governor has no authority to arrest the lawmakers for failing to attend the legislature's special session.
"I've not committed a crime, so I can't get arrested. The most that could happen is I could be detained," state Representative Jasmine Crockett told CNN's New Day on Tuesday. "And it's not the governor who gets to make that decision. It's the speaker of the house."
Governor Greg Abbott criticized Democrats for leaving the state on Monday ahead of an expected vote in the House and threatened that lawmakers "will be arrested" upon their return from Washington, D.C.
But Crockett argues it is not up to Abbott whether or not the legislators would face punishment for denying state Republicans the two-thirds quorum required to pass the bill.
"The speaker of the house that was elected by both Democrats and Republicans—he's the one that has to make that an issue," she said.
Texas's current speaker of the house is Republican Dade Phelan, who has said that, like his Democratic counterparts, "all options are on the table for myself as well."
However, Phelan did stop short of using his executive authority during the Legislature's regular session, which ended in May, when House Democrats broke quorum with minutes left and caused Republicans to adjourn without passing the sweeping elections bill.
"I told them [Democrats] that, you know, I understand, there's a rumor that there'll be a quorum break tonight, I have the ability to lock the doors and arrest House members, I was not going to do that," Phelan said in June, two days after the session ended.
In response, Abbott vowed to call a special session, which began last week, to ensure a string of Republican-sponsored bills will pass. A special session could go on for weeks, which would force Democrats to remain out of Texas until it goes to recess.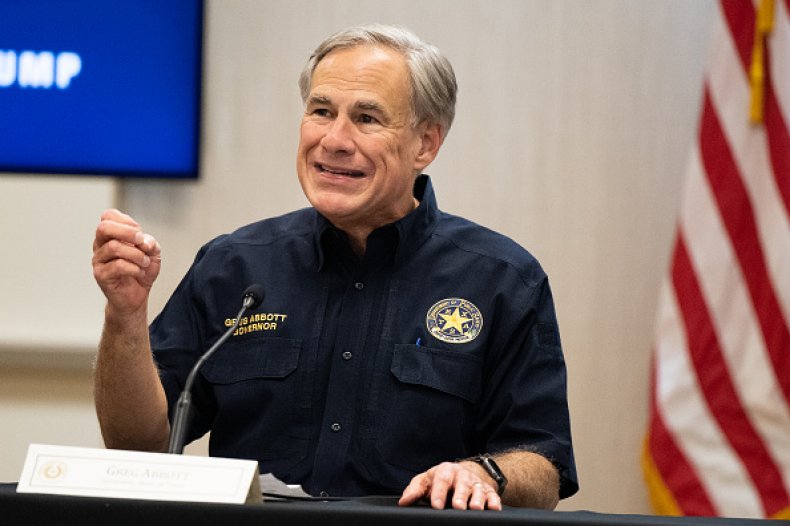 "The governor can do special session after special session...but I'm not worried about the threat of being arrested," Crockett said. "The most that can happen is that we could be detained, which is why we got out of the state. The governor of Texas has no jurisdiction outside of the state, along with [the Department of Public Safety]."
Crockett, who is also a criminal defense attorney, added, "I know the law, and the governor knows the law as well."
Texas House Democrat Trey Martinez Fischer said, "This threat and this finger-pointing by the governor is not going to intimidate all of us. We are strong and united. We want to bring voting rights reform to this country."
Lawmakers also disputed Abbott's claims that the legislators flew out on a pair of taxpayer-funded flights, saying that they had other sources of financial help.
"[The chartered flights] were not paid for by taxpayer money. We have people that are supporting us, such as Beto O'Rourke. We have people that are interested in seeing that democracy actually prevails," Crockett said. "We had help, but that wasn't taxpayer dollars. We would not do that. We don't even have access to that."
"We raised this money privately," Martinez Fischer said. "The House Democratic Caucus privately fundraised—a private expenditure. In fact, the hotels we're staying in tonight, I'm paying for the entire group out of my campaign account, so this is not a government junket, as the governor knows how to do. These are lawmakers using all the resources that we have privately to speak out on this issue."
He added the lawmakers chose to fly on a chartered plane, as opposed to a commercial flight, to ensure the success of breaking quorum.
As Democrats take their stand against the voting bill—which is among the country's most expansive efforts to restrict mail-in and early voting—they plan to also call on their federal counterparts to pass federal voting legislation while in D.C.
Crockett said the Texas lawmakers want to speak with Arizona Democratic Senator Kyrsten Sinema about ending the filibuster so that congressional Democrats can quickly pass the For the People Act—legislation that Sinema has publicly supported but lacks the Senate's required 60 votes to pass.
Newsweek reached out to Abbott's office for comment but did not hear back before publication.