Fight Erupts Outside Death Chamber During Execution of Texas Inmate of 30 Years: 'They Just Killed His Daddy'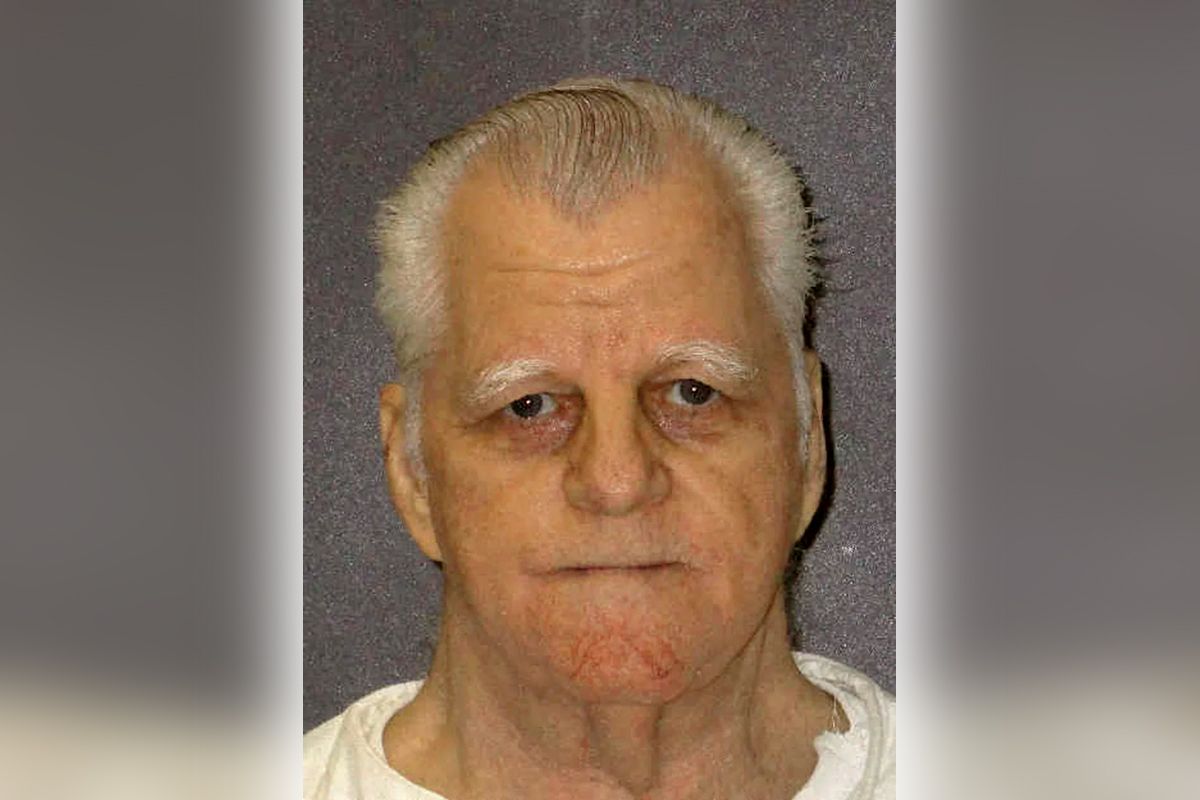 Family members of a Texas man executed by the state in Huntsville yesterday were arrested after a violent outburst as the death sentence was being carried out.
Gordon Coble and his son Dalton were processed at the Walker County Jail on multiple charges after Gordon banged on the viewing room window, lashed out at others and resisted arrest. The incident occurred during lethal injection proceedings against Billie Wayne Coble, aged 70.
Coble's last statement left some family members distraught. He said: "That will be $5. I love you, I love you." The inmate was given lethal drugs at 6:13 p.m. and pronounced dead at 6:24 p.m., the Associated Press reported. He was the second man executed in Texas this year.
The inmate's relatives were dragged from the viewing room by officers. The Houston Chronicle reported a third family member was also involved in the sudden altercation. Nelley Coble, the inmate's daughter-in-law, asked: "Why are y'all doing this? They are killing his daddy."
Billie Wayne Coble, who served in Vietnam, was sentenced to death in 1990 for the killing of his former wife's parents, Robert and Zelda Vicha, and her police officer brother, Bobby Vicha.
After the slayings, Coble kidnapped partner Karen Vicha and threatened to rape her, according to court records. He was arrested after crashing his vehicle in an apparent suicide attempt.
J.R. Vicha, Bobby Vicha's son, witnessed the execution. He told AP: "The way they do it is more humane than what he did to my family. It's not what he deserves but it will be good to know we got as much justice as allowed by the law." Coble's estranged wife did not attend.
Texas parole officials had rejected the inmate's request for clemency on Tuesday, and a further request to delay the execution was rejected by an appeals court yesterday. Coble's legal team argued he suffered from post-traumatic stress disorder from previous military service.
Prior to this week's execution, Karen Vicha told the Waco Tribune-Herald: "It's not that I don't want to witness his death, it's just that I know what type of person he is and I think he would be happy to see me. I had no control over what happened that day in August of '89, but the one thing I can control is what happens to him the last few minutes of his life and that will not be seeing me."
McLennan County District Attorney Barry Johnson said: "This is not a happy night. This is the end of a horror story for the Vicha family."
Johnson's comments were first reported by AP. The detained relatives were both charged with disorderly conduct and scheduled to appear in court today, local media outlet KWTX reported.